By Lisa Brathwaite, Atlanta Contributor
BlackGivesBack.com
Film makers, actors, and film aficionados were treated to education, entertainment and empowerment when they converged for the second annual BronzeLens Film Festival at the Atlanta Marriott Marquis, November 10-13, 2011.
Roger Bobb, CEO, Bobbcat Productions, Kathleen Bertrand, founder, BronzeLens Film Festival and actor-director Mario Van Peebles
Throughout the weekend, the BronzeLens Film Festival showcased more than 30 films across metro Atlanta and provided networking opportunities to develop the next generation of filmmakers. The event attracted top names in film, direction and production willing to share their time and expertise.
Among the highlights of the workshops, panel discussions and Master Classes was Saturday afternoon's BronzeLens Film Festival Women SuperStars Luncheon. Multi-hyphenated actresses Sheryl Lee Ralph, the Visionary SuperStar honoree, Jasmine Guy, the Legendary SuperStar honoree, and Jennifer Holliday, the Ultimate SuperStar honoree, were joined by WNBA's LA Sparks owner Paula Madison and actresses Ziah Colon and Eugenia Yuan, celebrated for their contributions, achievements and work still to come within the industry.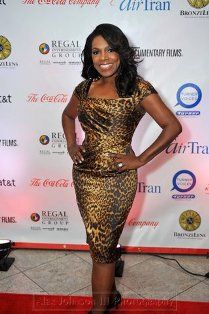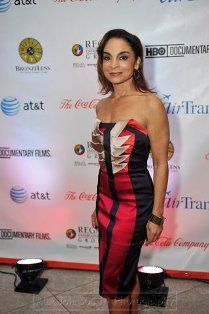 Sheryl Lee Ralph, Visionary SuperStar honoree; Jasmine Guy, Legendary SuperStar honoree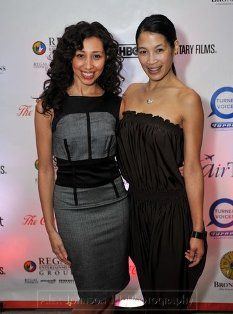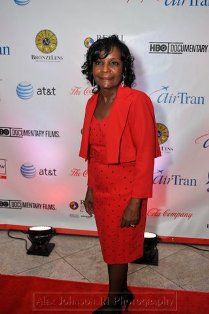 Honorees Ziah Colon and Eugenia Yuan; Sheryl Riley Gripper, founding executive director, BronzeLens Film Festival
A non-profit organization that has grown significantly since its founding in 2009, the BronzeLens Film Festival of Atlanta is dedicated to bringing national and worldwide attention to Atlanta as a center for film and film production for people of color. For more details follow BronzeLens on Twitter @BronzeLens_ATL or visit
http://www.bronzelensfilmfestival.com/
.
Photo credit: Alex Johnson III Photography, ajiiiphotography.com