By Sonia Huntley, Guest Contributor
BlackGivesBack.com
BALTIMORE, MD - On November 7, one hundred people gathered at Baltimore nightspot Eden's Lounge for The Fab Empire's 2nd Annual Coats and Cocktails. BlackGivesBack served as a partner for this year's event, that garnered 600 coats for the homeless that were distributed to homeless shelters Bea Gaddy Family Center in Baltimore and Martha's Table in Washington, D.C.
The idea for
Coats and Cocktails
was birthed out of a passion to give back by Joi-Marie McKenzie (pictured on right with Ashlee Tuck), The Fab Empire's CEO and Editor in Chief. Joi-Marie explained to the crowd in attendance that four years ago while working in Washington, DC, she would see the same homeless people on her way to work. So much so that she came to know each by name. As the seasons changed from summer to winter, she noticed that many of them continued to wear the same clothes, and specifically were without coats to protect them from the winter's cold and inclement weather. Consequently, she began thinking about what she could do to make a difference. It struck her that many in her sphere of influence were doing well enough in their careers to help the less fortunate. So she launched a coat drive that eventually became the "Coats and Cocktails" event.
The first year 300 coats were collected and this year 600 -- doubling the collection results from last year. Joi-Marie believed that her network had the disposable income and extra clothing in their own closets to help. She also has been able to show those who participated that, "what we are doing really matters and is making a difference." She shared, "it's great to see young people getting together for a cause." Cynthia Brooks, the daughter of the late Bea Gaddy, a longtime Baltimore advocate for the poor and homeless, commented, "by giving you are not only affecting the lives of children but of entire families."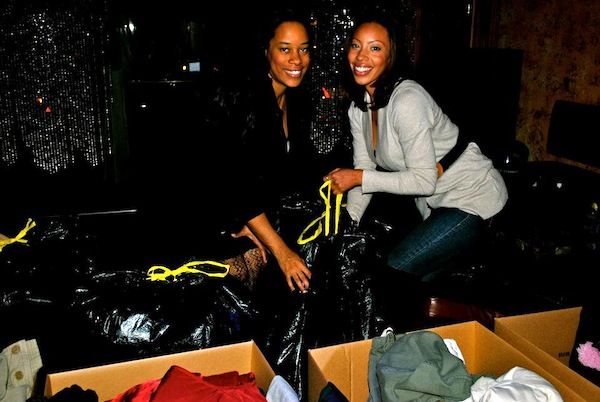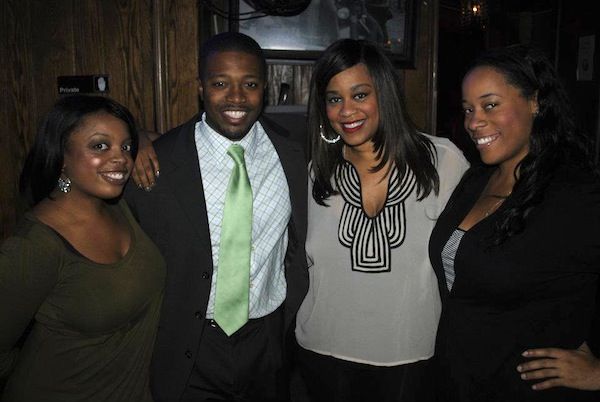 The Fab Empire's Mia Fields-Hall, Adam Dickerson, The Fab Empire's Ashlee Tuck, and Heather Womack.
Additional event partners included DivasMPH, Eden's Lounge, Events 4 Good People and Just Velvet Desserts. The Fab Empire covers society, politics, celebrities and local events for young professionals in Baltimore, Boston, New York and Washington, D.C. (
http://www.thefabempire.com/
).