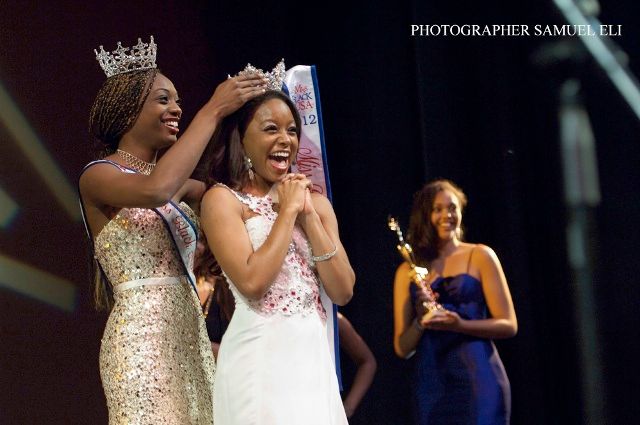 Alicia Banks from Newark, New Jersey is crowned 2012 Miss Black New Jersey on November 5, 2011 at the Harlem Stage in New York. Also crowned during the evening was Selena Watkins from Yonkers, New York as 2012 Miss Black New York. Nineteen candidates from within the Tri-State NJ/NY area competed for the 2012 title and $2,500 towards their college or graduate tuition.
Ijeoma Obilo, Miss Black New York & Miss Black New Jersey State Director stated, "It has been a privilege to award these outstanding young women with the opportunity to engage in community service, positive public appearances, network development, motivational workshops, and the chance to be a positive representative for women of color in their respective states."
Restaurateur and cookbook author B. Smith (2nd from right), Dan Gasby (center) and The Liberty Bells celebrate 70 years of the USO at B. Smith's New York Restaurant's 25th Anniversary on November 14, 2011 in New York City.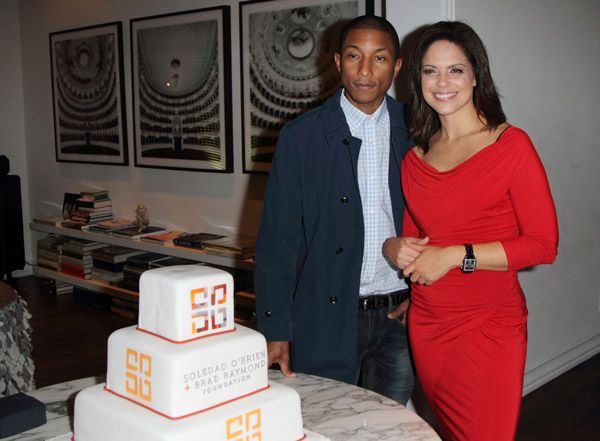 Pharrell Williams and Soledad O'Brien attend a cocktail reception for
Soledad O'Brien + Brad Raymond Foundation
hosted by Grammy award winning music producer and entrepreneur Pharrell Williams at a private residence on November 18, 2011 in Miami Beach, Florida.
Kim Bondy, Michele Thornton, Pharrell Williams, Soledad O'Brien and Rica Trigs at the event.
A view of the atmosphere from the funeral service for hip hop legend Dwight 'Heavy D' Myers at Grace Baptist Church on November 18, 2011 in Mount Vernon, New York.
Harry Belafonte discusses and signs My Song: A Memoir with Richard Steele, WBEZ Chicago Public Radio host and correspondent at the Harold Washington Library Center of the Chicago Public Library on November 8, 2011. As both an extraordinary artist and inspiring activist, Harry Belafonte has led one of the great American lives of the last century. My Song reveals his life, his struggles, tragedies and triumphs. The discussion was part of the library's free monthly Authors Series. Photo credit: CPL Library photographer, Phillip Moloitis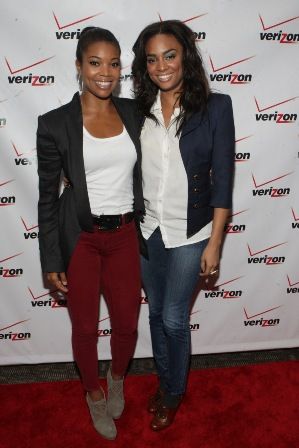 Actress Gabrielle Union (left) hosts "Confessions of a Smartaholic" at a Washington, DC Verizon Wireless store with BET host Alesha Renee (right) on November 17, 2011. Over 150 businesswomen lined up to meet Union and to get a glimpse of the latest smart technologies, including its lineup of 16 different 4G devices.
Verizon Wireless selected Union as a brand ambassador because she believes deeply in giving back to the community. Union is an Ambassador for the Susan G. Komen Foundation and supports the Rape Treatment Center at UCLA. Verizon Wireless' chief philanthropic focus is the prevention of sexual abuse/domestic violence, through the company's
HopeLine
wireless phone recycling program.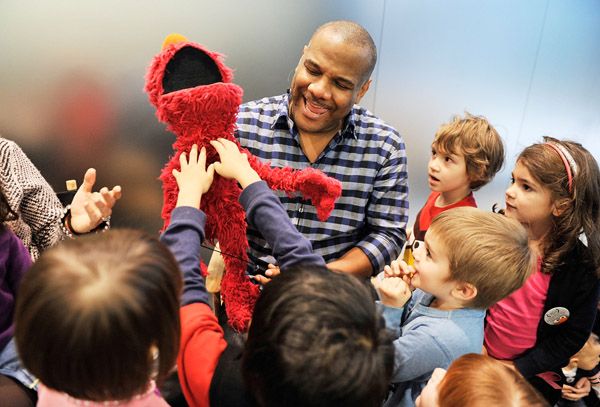 The Apple Store Upper West Side Presents Meet The Filmmakers with puppeteer and creator of Elmo, Kevin Clash on November 20, 2011 in New York City.
Photo credits: Wireimage; Chicago Public Library