Winners honored with exclusive awards reception in the nation's capital
WASHINGTON, DC - On November 5, 2011, honorees of the Root 100 and their guests gathered at the Andrew W. Mellon Auditorium for an exclusive awards reception to celebrate their inclusion on the annual list, that identifies African-American influencers 45 and under who shape our daily conversations with work that matters. This is the third year for The Root 100, but the first time an event has been held to celebrate the honorees.
Among the honorees and VIPs in attendance were Ben Jealous, President and CEO, the NAACP; John Alderman, The Slate Group; Beverly Bond, Famous DJ and Television Producer – BET's Black Girls Rock; Charles Blow, Columnist, The New York Times; Andre Carson, Congressman; Jamal Simmons, Principal, Raben Group Consulting Firm; Joshua DuBois, Director, White House Office of Faith-based and Neighborhood Partnerships; Kasim Reed, Mayor of Atlanta; Melanie Roussell, Press Secretary, Democratic National Committee; Suzanne Malveaux, News Anchor, CNN; Adam Serwer, Reporter, Mother Jones; and Omar Wasow, internet pioneer who developed the list's first ever ranking formula.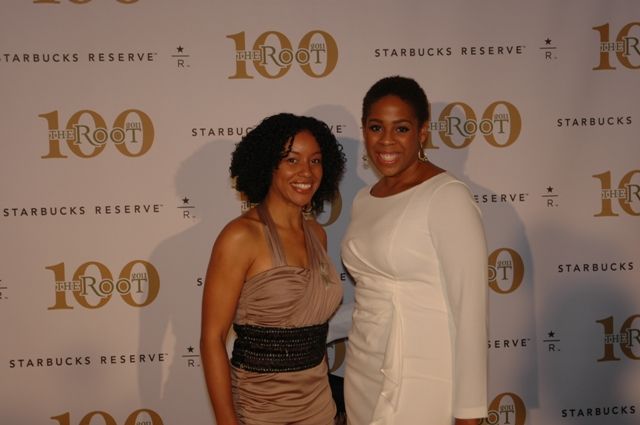 Root 100 Honoree Melanie N. Roussell (left) and guest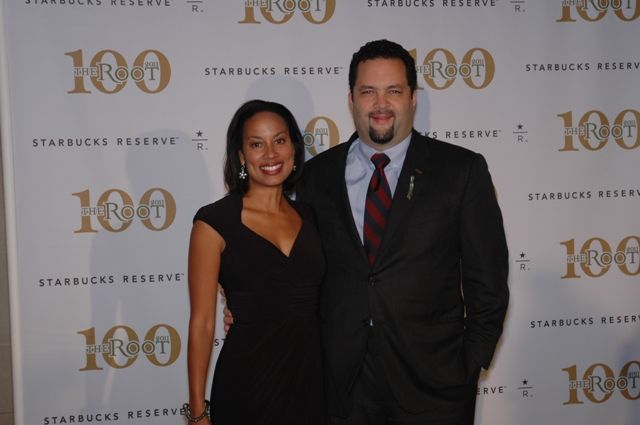 Honoree Ben Jealous, and wife Lia Epperson Jealous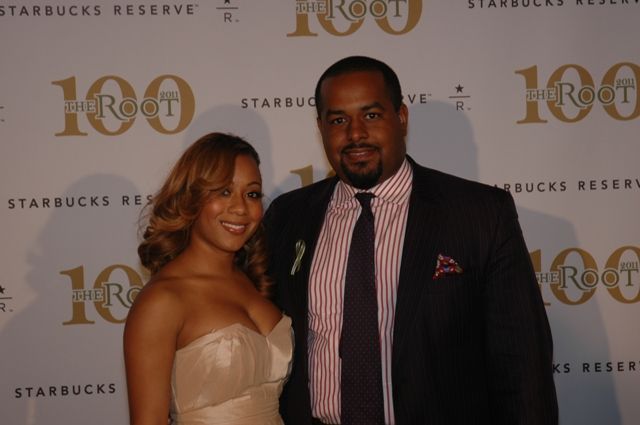 Honoree Joshua DuBois (right) and guest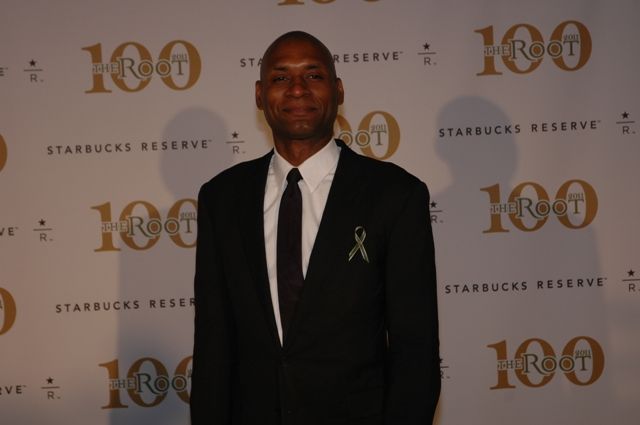 Honoree Charles M. Blow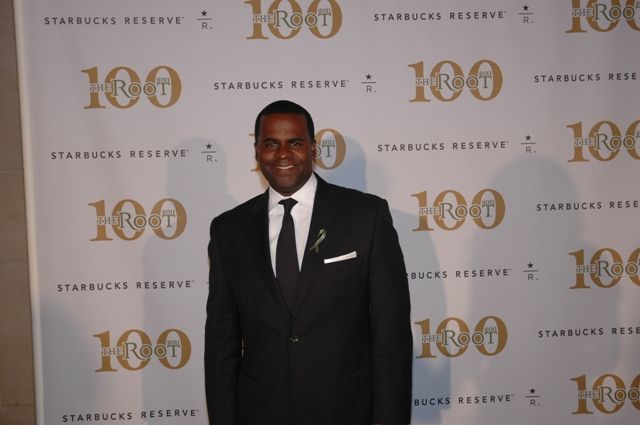 Honoree, Mayor Kasim Reed
Honoree Beverly Bond, founder of BET's Black Girls Rock talks to The Root assistant editor Akoto Ofori-Atta on the green carpet.
In addition to the more well known names gracing the list such as entertainers Beyonce, Tyler Perry and John Legend, power players behind the scenes are featured that include Angela Rye, Executive Director of the Congressional Black Caucus, Michelle Alexander, the Ohio State law professor who has redefined the conversation about black incarceration, and
Anthony McGill
, Clarinetist with the Metropolitan Opera Orchestra. Managing Editor of The Root, Joel Dreyfuss stated, "The Root 100 reflects the richness and variety of leadership in the African-American community, a breadth and range of talent who are having an impact on our lives and our communities – boldly or quietly."
The event began with welcome remarks by Donna Byrd, Publisher of The Root, and featured speeches from Root 100 honorees, and an awards presentation of honorees in attendance by Joel Dreyfuss and Sheryl Solomon, Deputy Editor of The Root.
Honoree Beverly Bond, DJ and producer of BET's Black Girls Rock shared with BlackGivesBack about being selected as a Root 100, "I am so honored to be here tonight amongst the 99 others that are considered the most influential blacks in the country. It's important because it means that you have to continue doing what you're supposed to be doing." Bond's work includes mentoring young girls through DJ'ing and the arts, that teaches them integrity, the importance of striving for excellence and work ethic. She shared, "While they're learning to DJ, they're learning that they have to put the work in, in order to see the results. One of our girls told me two weeks ago, I was a good student, but now I'm a great student. I love that! I love that it transfers like that."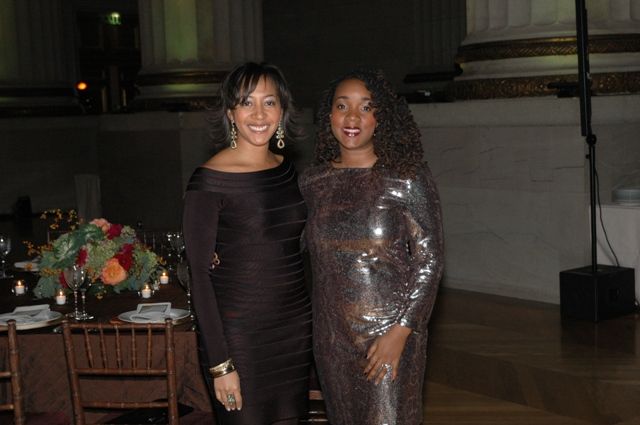 Aisha C. and Danielle Moodie-Mills, advisors for the Center for American Progress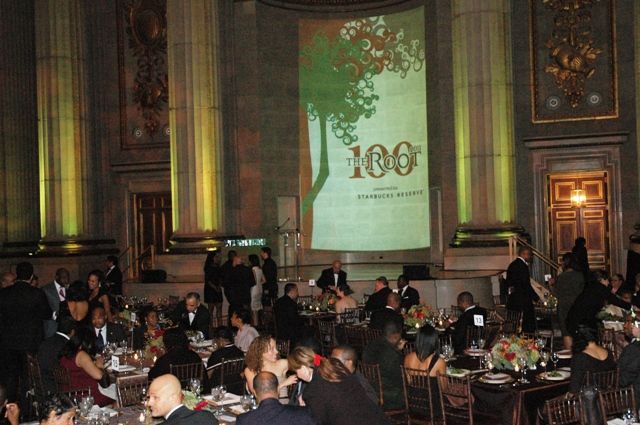 The invitation only event concluded with a post reception, games and dancing. The event was sponsored by Starbucks with additional support from Ciroc and Heineken.
The full list of The Root 100, including biographies, photos, and details on why each honoree was selected can be found at
http://www.theroot.com/
.
Photo credit: Stacey Trammel