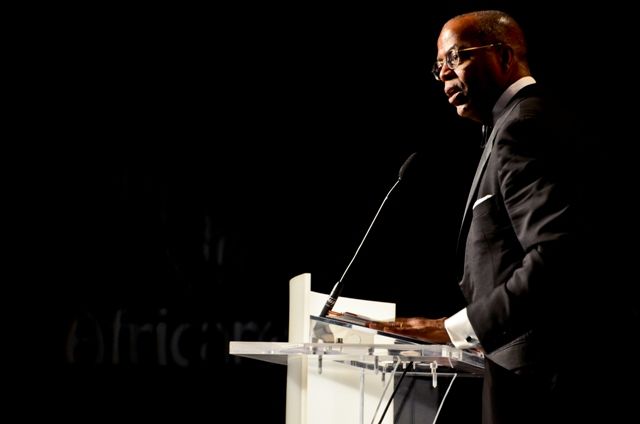 President of Africare, Dr. Darius Mans, addresses the audience filled with leaders of the diplomatic, business and international development communities at the 2011 Africare Bishop John T. Walker Memorial Dinner Gala in Washington, DC.
WASHINGTON, DC - On November 9, 2011, over 1,000 guests including national and international government leaders, the African Diplomatic Corps, representatives from multinational corporations, and individuals from the world's most influential social, educational, and religious organizations gathered at the Marriott Wardman for the 2011 Africare Bishop John T. Walker Memorial Dinner gala. The event celebrated a renewed investment in a "New Africa" as echoed by Dr. Darius Mans, president of Africare: "We celebrate Africa—a fast changing, rapidly globalizing and rising Africa [that] is making real economic, social and political progress." The dinner gala raised just $70,000 short of its one million dollar goal.
The gala honored former Brazilian president Luiz Inacio Sula with the Leadership award; Donald F. McHenry, former Ambassador to the United Nations and Chairman Emeritus of Africare with the Humanitarian Service Award; and Vale, the world's second largest diversified mining company with the Corporate Service Award. The master of ceremonies for the evening was CNN anchor TJ Holmes who set a jovial tone for the evening's festivities. He shared with BlackGivesBack that his involvement in Africa began over five years ago with regular trips there to countries such as Tanzania and Morocco. He stated that as a journalist, he'd like to see more coverage of Africa.
CNN anchor and master of ceremonies TJ Holmes with wife Marilee Fiebig, who was born in the Democratic Republic of Congo.
Guests dined on Maryland crab cakes, braised beef short rib, eggplant wrapped halibut and a trio of fig marscapone, chocolate pave and creme brulee tart for dessert. The gala was made possible by generous global partners and sponsors such as the Coca-Cola Company, whose philanthropic support of Africa has been long standing. Ingrid Saunders Jones, Senior Vice President, Global Community Connections, the Coca-Cola Company and Chair of the Coca-Cola Foundation, shared with BlackGivesBack at the gala, "One of the best kept secrets about the Coca-Cola Company is that we are the second largest employer on the continent of Africa second only to the energy industry. Our African business is robust, it is where we are very involved with the community." She went on to share that their support in Africa will make a difference in the sustainability of the continent in areas such as the conservation of water and developing entrepreneurs especially among women.
Ingrid Saunders Jones and Harry E. Johnson, Sr., President & CEO of the Martin Luther King, Jr. National Memorial Foundation
Performers present dance and song, embodying the Brazilian-African fusion that ties the nation and continent together.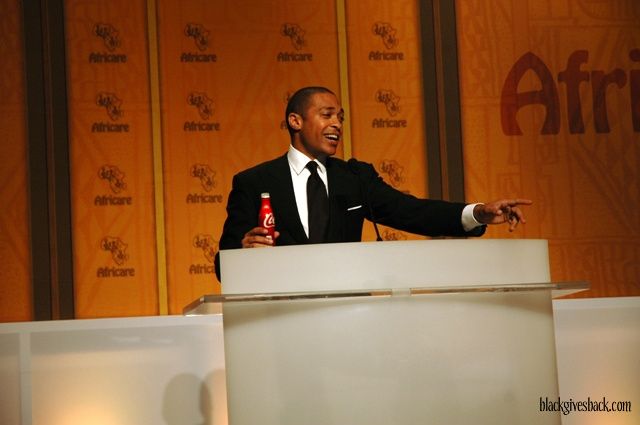 CNN Anchor TJ Holmes shares his laughs and insights with the large audience as the host of Africare's annual gala.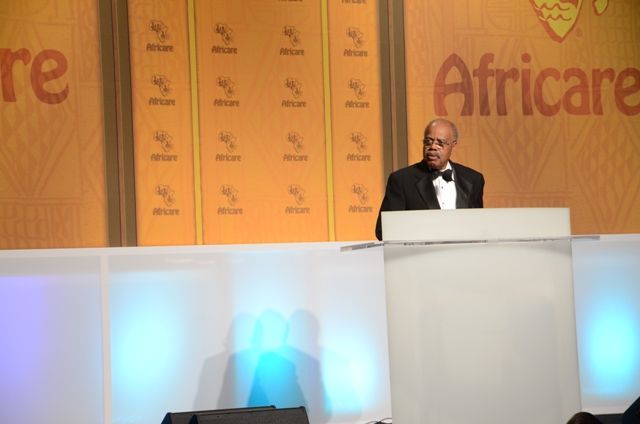 Former US Ambassador to the United Nations, Donald McHenry, accepts his award highlighted for a lifetime of service to the continent.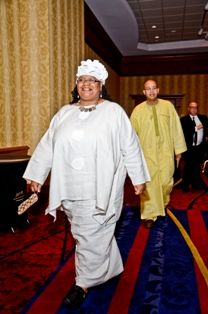 Mr. Mamadou Beye of Chevron; Guests arrive at Africare Bishop T. Walker Dinner.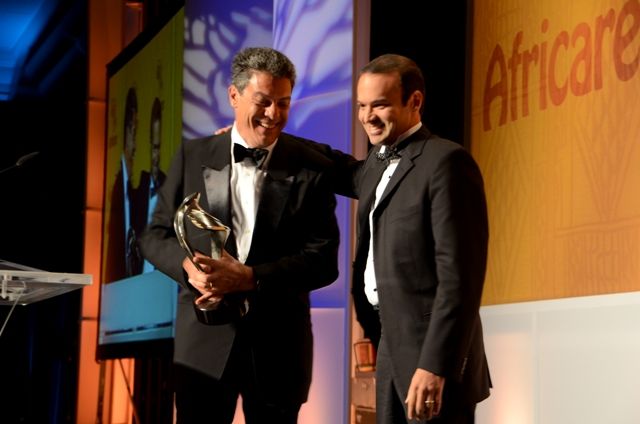 Former CEO of Vale, Roger Agnelli, accompanied by head of Corporate Affairs, Raphael Benke, accepts the Corporate Leadership Award. Vale, the world's second largest mining company based in Brazil, was honored by Africare for their leadership in investment and development in Africa.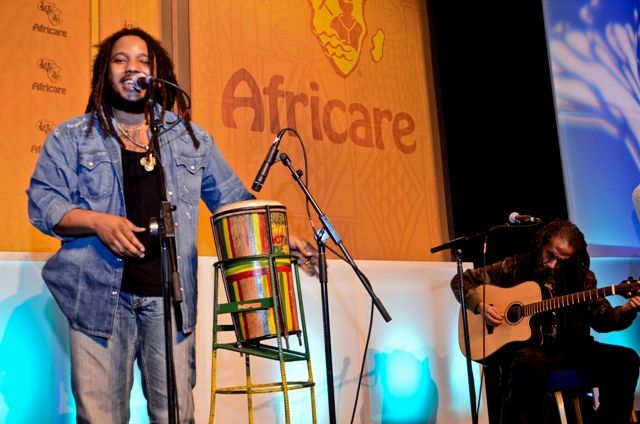 Stephen Marley, son of Bob Marley, performed at Africare's annual gala.
The Africare Bishop John T. Walker Memorial Dinner is held each year in memory of Bishop John T. Walker, the first African- American Bishop of the Episcopal Diocese of Washington, D.C. and Africare's longtime Board Chair. Bishop Walker distinguished himself as an exemplar of peace, justice and interracial harmony. The dinner plays an important role in enabling Africare to both broaden awareness about its work in Africa and to raise critically needed funds to deliver life-saving services.
Since its founding in 1970, Africare has delivered over $1 billion in assistance and support — with over 2,500 projects and millions of beneficiaries — to 36 countries Africa-wide. These projects have reached 6.5 million direct beneficiaries and approximately 30 million indirect beneficiaries.
http://www.africare.org/
Photo credit: Africare & Stacey Trammel