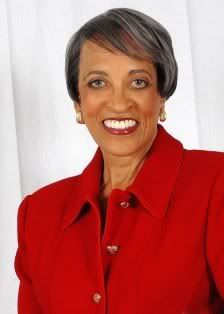 Dr. Johnnetta Cole to serve as keynote speaker with the 2012 Black History Month theme, 'Black Women in American Culture and History'
The
Association for the Study of African American Life and History
(ASALH) has announced its 2012 Annual Luncheon and Featured Author's Event will be held on Saturday, February 25, 2012 at the Renaissance Washington Hotel in Washington, DC. ASALH was founded in 1915 by Carter G. Woodson, also known as the father of Black History. Its mission is to promote, research, preserve, interpret and disseminate information about Black life, history and culture to the global community. Some of its activities include setting the annual theme for Black History Month, sponsoring an annual convention to celebrate and study African Diaspora life and history, and publishing the Journal of African American History (formerly the Journal of Negro History), and the Black History Bulletin (formerly the Negro History Bulletin).
In 1926, Woodson established the annual Black History Luncheon, by bringing together black educators, policy-makers and well-known scholars of his day to engage an audience around an annual Black History month theme that has continued to this day. The 2012 event will mark the 86th annual luncheon.
The keynote speaker will be Dr. Johnnetta Cole, Director of the Smithsonian Museum of African Art, who will present the 2012 Black History Month theme of 'Black Women in American Culture and History.' The annual luncheon attracts 1,000 guests from members of the military, noted scholars and community leaders, high school and college students, policymakers and friends from the White House.
I am honored to serve as an Honorary Co-Chair for the luncheon,
alongside an esteemed group of women
from academia, media, arts and community. I invite you to attend this event to learn more about ASALH and their $8.7 million comprehensive campaign that will help to develop the Carter G. Woodson National Historic Site (Woodson NHS), establish an operating endowment, and retire the mortgage on its Q Street headquarters in Washington, DC. To assist ASALH with their efforts, the organization has teamed with Walmart to launch a loaned executive program. The program is designed for corporate partners to lend executives to assist the non-profit organization in key organizational and capital campaigns. The Association's first executive is Walmart senior marketing executive Gwen Kelly. Kelly, an award-winning and recognized multicultural marketing advocate will provide expertise to the organization now through February 2012.
Ticket prices begin at $75 for individuals. Luncheon table and corporate tickets are also available beginning at $200. For more ticket levels, to purchase, or to sponsor a ticket for a youth, visit
HERE
.
For D.C. area readers
: Join ASALH tonight as they host Dr. Woodson's Birthday Celebration at Shiloh Baptist Church, 6pm. More info
HERE
. The featured speaker is Mr. Jon Jarvis, Director of the National Park Service, who will share an update on the progress of the restoration of the Woodson Home site and other exciting projects that involve our youth.