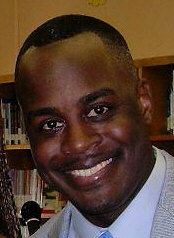 Recognition honors those following in the footsteps of Dr. Martin Luther King, Jr.
BlackGivesBack congratulates Stephen Powell on his honor as a White House "Champion of Change" for his commitment to improving countless lives through community service and mentoring as the Executive Director of Mentoring USA. Powell was previously featured as an Insider last year in observance of National Mentoring Month. Read his feature
HERE
to learn how he got his start in the non profit sector, his thoughts on the black male mentor/mentee disparity, and suggestions for busy professionals to get involved in mentoring.
More from the White House:
WASHINGTON, DC – "Thursday, January 12th, eight local leaders who are following in the legacy of Martin Luther King, Jr. will be honored at the White House as Champions of Change. These men and women, who include business and non-profit leaders and community volunteers, have each taken great strides to improve the lives of others through volunteerism and in providing economic opportunity to others in their community. The Champions of Change program was created as a part of President Obama's Winning the Future initiative. Each week, a different issue is highlighted and groups of Champions, ranging from educators to entrepreneurs to community leaders, are recognized for the work they are doing to better their communities."
Powell remains driven to lead program expansion and technical assistance efforts for Mentoring USA across the nation in major cities such as Los Angeles, Houston, Chicago, Philadelphia, and Newark, NJ. Prior to joining Mentoring USA, Stephen worked in program development and management for local and national non-profits and toured the world with percussive-based dance troupe, Step Afrika, which was developed through his collegiate affiliation, Alpha Phi Alpha Fraternity, Incorporated (Beta Chapter- Howard University). His passion for mentoring and community are visible in his roles leading the Trinity faith-based mentoring initiative at Metropolitan Baptist Church in Newark, NJ, chairing the USTA Eastern Diversity and Inclusion Committee, and providing technical assistance to the National CARES Mentoring Movement. He is also an Advisory Board Member to the New York City Young Men's Initiative and leads an Open Society Institute sponsored male mentor recruitment initiative entitled MEN-TOUR.
To watch this event live, visit
www.whitehouse.gov/live
at 1:30 pm ET January 12th.