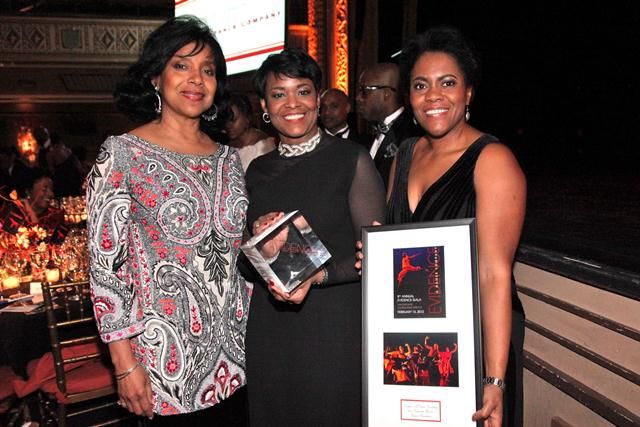 Actress Phylicia Rashad, Rose Kirk, Verizon Foundation President; and Monica Azare, senior vice president for New York and Connecticut, Verizon Communications; attend Evidence, A Dance Company's 8th Annual Gala, Gatekeepers: Celebrating Service on February 13, 2012 in New York City.
Verizon Foundation recognized with 2012 Corporate Gatekeepers Award
NEW YORK - Evidence, A Dance Company, presented the first-ever performance of "Gatekeepers" and recognized the Verizon Foundation for its commitment to the arts at its 8th Annual Gala on February 13, 2012 at New York's Manhattan Center. Founded by internationally-acclaimed choreographer and Artistic Director Ronald K. Brown, Evidence's mission is to promote understanding of the African Diaspora through music, movement and spoken word.
Hosted by The Gershwins' "Porgy and Bess" star Norm Lewis, some 250 distinguished guests attended the star-studded affair. Actress Phylicia Rashad served as the Gala Honorary Chair. The black-tie event began with an elegant cocktail reception, followed by dinner, a special performance by Evidence, dessert and Evidence's signature "Dancing with the Dancers."
Filmmaker Spike Lee and choreographer Ronald K. Brown, artistic director of Evidence, A Dance Company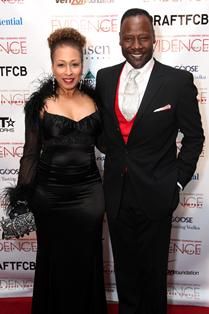 Actress Tamara Tunie and Gregory Generet; Beverly Johnson and Brian Maillian
Reginald Canal and Ronald K. Brown
Special guests attending the celebratory gala included filmmaker Spike Lee, Actress Tamara Tunie of "Law and Order: SVU," Tony Award winning actress LaChanze of "The Help" and Broadway's "The Color Purple," supermodel Beverly Johnson, Judith Jamison, former Artistic Director of Alvin Ailey American Dance Theater; Chef Roblé Ali of Bravo's "Chef Roblé & Co.;" and leading cast from Porgy and Bess.
The Gala presented Evidence's performance of "Gatekeepers," a powerful modern dance work choreographed by Brown that explores the theme of service and intergenerational care giving. In addition to performances, The Gatekeepers Community Project provides opportunities for elders and youth to interact together in an inclusive way, ultimately to strengthen communities and teach respect and collective responsibility.
"Ron Brown's inspiration and influence for the dance work Gatekeepers and for Evidence's 2012 theme of "Gatekeepers: Celebrating Service" includes Native American myth and African traditions," said Norm Lewis of Brown, who also choreographed Porgy and Bess. "These cultures believe that just as the community cares for the child, so must the child care for the elders when it is time to transition into the afterlife. Ron has blended these themes of a safe and peaceful way of life across the generations and our responsibility to help each other in this quest."
Dancers from Evidence, A Dance Company perform
The gala featured a
Charity Buzz auction
where visitors can bid on spectacular auction items including a round of golf with model Beverly Johnson, custom dinner at home prepared by Bravo's Chef Roblé, and a luxury getaway in Costa Rica, among others. Guests were also the first to experience an exclusive preview of the new, not-yet-released GREY GOOSE Cherry Noir vodka, set to hit shelves this spring.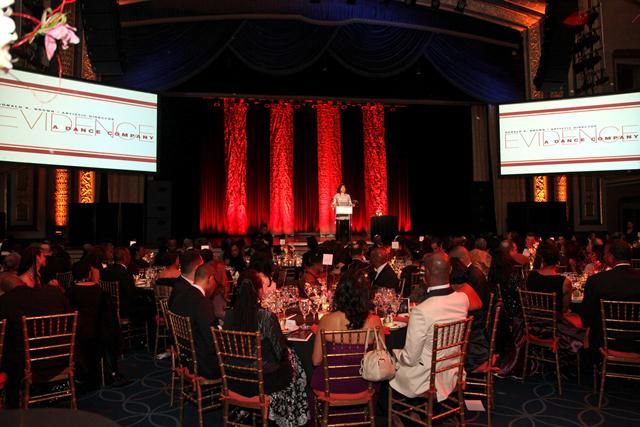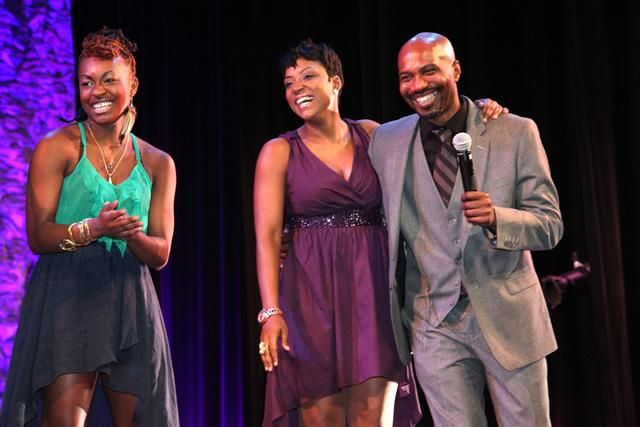 All proceeds will benefit Evidence's outreach programs, including the Gatekeeper Community Project. Gala sponsors included Verizon Foundation, GREY GOOSE® Vodka, Black Entertainment Television, Booz Allen Hamilton, DraftFCB, Nielsen, and Prudential.
Source: Press release/Photo credit: Donald Bowers,Getty Images