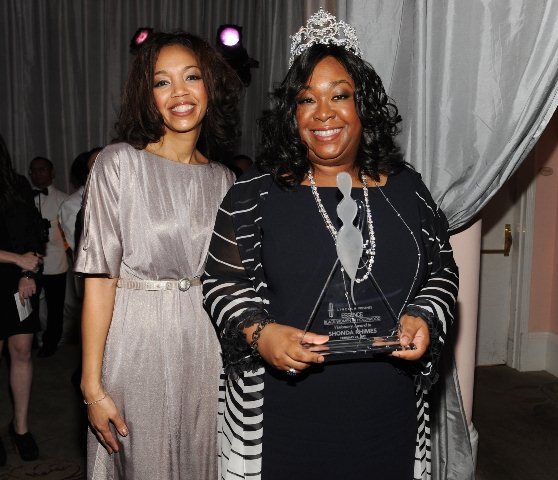 Shawn Lollie, Lincoln manager of Multicultural Marketing and ESSENCE Luncheon honoree Shonda Rhimes
On February 23rd, three days before the 84th Annual Academy Awards, the ESSENCE Black Women in Hollywood luncheon was held in Los Angeles, CA. The new Lincoln MKS, available this spring, was the centerpiece of the event and on site for guests to enjoy.
"We are really excited to partner with ESSENCE for the third year for the Black Women in Hollywood luncheon," says Shawn Lollie, Lincoln manager of Multicultural Marketing. "The premium technologies, performance and craftsmanship of the new MKS make it the perfect vehicle for the luncheon as we introduce the brand to modern consumers at a premium event."
Academy Award winner Octavia Spencer from "The Help" along with actresses Pam Grier, Kerry Washington and Paula Patton were honored during the luncheon. Lincoln also presented the Visionary Award to Shonda Rhimes, creator and executive producer of the television hits "Grey's Anatomy" and "Private Practice."
"African-American women are extremely influential in the premium market space and their buying power is growing. Events like these allow us the opportunity to introduce our vehicles to contemporary consumers while honoring one of the most influential writers and producers in Hollywood, Shonda, with our Visionary Award," shared Lollie.