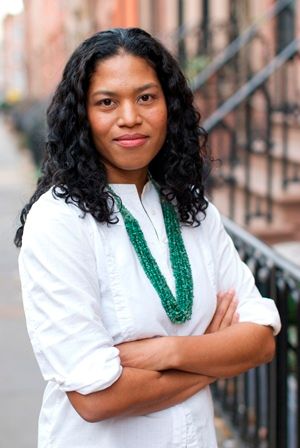 In the best-selling biography "Why Should White Guys Have All The Fun?," it chronicles the journey of lawyer, business titan and philanthropist Reginald F. Lewis, and his rise from east Baltimore to become the nation's first African American to own a billion dollar company. At the age of 50, Lewis succumbed to brain cancer, leaving behind a wife and two daughters. Christina Lewis Halpern, Lewis's youngest daughter, was only 12 at the time of his death and immersed herself in her studies to cope. She went on to attend Harvard, her father's alma mater, and enjoyed a career as a reporter for the Wall Street Journal.
But, there were challenges growing up as the daughter of one of the nation's wealthiest African American men. Lewis's legacy had a profound impact on his daughter, and she explores this in her newly published memoir, "Lonely at the Top." Described as "touching," "exceptional" and "eye-opening," Halpern interviews her father's friends, family and colleagues to produce "a bluntly honest and deeply human account of what it's like to be the sensitive child of a rich and powerful man."
Halpern shared with BlackGivesBack (BGB) what she discovered about her father while researching for the book, how her father's legacy continues to influence her, and how she gives back.
BGB: What is one thing that you discovered about your father while researching for the book that you didn't know? What is one thing you discovered about yourself?
Halpern:
I discovered a number of things about my father while researching the memoir, and not all of them have fully settled in yet. The obvious answer is that I discovered that he had D's in several subjects in law school, which is something that I did not expect given what a fine lawyer he was. While he had never claimed to have been a great student, I was surprised that he had clearly struggled with the material. I was not used to thinking of my father, who was successful in everything he did, as someone with needs, as someone who struggled.
This memoir was extremely cathartic for me and one way that played out was by showing me that in order to find peace and to stop feeling like a failure when compared to such a successful and confident and wealthy parent, I had to make my own way, and not try to find success in the same way my father did. I also rediscovered my father's piece of advice to me as a young girl: that grades are not about what score you get, but the effort you put into them. As a child I didn't understand what he meant. But as an adult I see that he was extremely correct and that it is deceptively wise advice.
BGB: What will readers learn about your relationship with your father and how it influenced you?
Halpern:
My hope was the readers would get a window into what it might be like to be born the daughter of an extremely successful, famous and high-achieving parent. Obviously, I idolized my father, but I also struggled with living up to his legacy. I hope readers see that the achievements of others can inspire, but can also limit us, as well, if we compare ourselves to others too narrowly.
BGB: Tell us a little about your philanthropy. What causes/organizations do you support?
Halpern:
I donate to a number of charitable organizations in my own name and through my family foundation, The Reginald F. Lewis Foundation. I focus on educational organizations working with predominantly black populations, both here in NYC (The
Brotherhood SisterSol
program in Harlem) in Haiti (Partners in Health, Haitian Education Leadership Program) and in Rwanda (Generation Rwanda). I also support Harvard College, my alma mater, and am leading my 10th reunion gift campaign. Finally, there are so many amazing arts and cultural organizations in New York, the Museum of Modern Art, the Metropolitan Museum, Alvin Ailey, The Apollo Theater. I just attended an event for the Studio Museum in Harlem and told Thelma Golden (the museum's director and chief curator) I would join their young supporters program.
Finally, I support the museum named after my father in Baltimore, which is a state museum of
African-American history and culture
. In my memoir, I describe how my father turned me onto philanthropy when I was very young and donating and giving back is something I will always do.
To learn more about Christina Lewis Halpern visit
www.christinalewis.com
, and to purchase "Lonely at the Top," visit
http://amzn.to/sCy5Gp
.