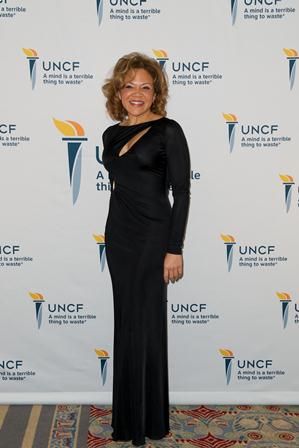 On March 1, 2012, the United Negro College Fund (UNCF) hosted its annual
"
A Mind Is" Gala
that raised $3.7 million dollars to support scholarships and programs that reach more than 60,000 students each year. At the helm of this successful fundraiser is our latest Insider, Tamara L. Harris, Vice-Chair of the UNCF Board of Directors, Chair of the Development Committee for the UNCF Board, and president of the Tamara L. Harris Foundation. Dr. Michael Lomax, president and CEO of UNCF, asked Harris to serve as gala chair due to her long standing dedication to UNCF and education.
Growing up in the Caribbean, Harris dreamed of attending an HBCU, but didn't have the resources. Instead, she attended a university in her home state to receive eligibility for in-state student aid. The cost of attending an out of state HBCU was not something she could afford. Harris went on to receive a first class education at the University of Pittsburgh, earning a BA in Economics and a MBA, and worked as an equity research analyst in Hong Kong at Citigroup and Deutsche Bank.
It was this personal experience that inspired her to establish
New Jersey Advocates for Education
(NJAE), an organization that provides academic and monetary support to New Jersey high school graduates entering a four year college or university. The organization offers scholarships to students who apply to a New Jersey college or an HBCU. The eligible maximum scholarship amount is higher if a student chooses to go out of state to attend an HBCU. Harris hosted successful fundraisers for NJAE, attracting hundreds of prominent African Americans from various communities in New York and New Jersey, which has helped the organization to award 149 scholarships totaling over 1 million dollars. It was NJAE's partnership with UNCF that led Harris to serve on UNCF's board of directors in 2008 and to subsequently chair the gala.
For this year's gala, Harris used the dinner as a forum to highlight education and UNCF's role in supporting graduates prepared for the workforce to support the economy and country. Harris talked with BlackGivesBack about her foundation, and to provide words of wisdom in the areas of fundraising and board development for nonprofit organizations:
As Chair for the 2012 UNCF "A Mind Is" Gala, you were able to secure 100% board support and involvement. What advice do you have for nonprofit organizations with board recruitment and development?
When you look at people who are successful, you don't typically get to places of success without what I call a 'personal advisory board,' people that you can tap into who bring different expertise than you. Reach out to your own personal advisory board. When you're looking at what people can bring to the table, everyone has currency. If you're a young start up or you have a small nonprofit, you have to be strategic with potential board members. A board member could have financial currency, someone who works at a bank or at a fund, or has access to financial capital. The other currency you're going to need is social currency. If you're having a fundraiser you need to tap into certain networks. A board member may not be financially lucrative and well off, but they may have social contacts and a very plugged in network. Another board member might have convening power, a powerful person in the community. So when they gather folks, everyone will show up. You also need someone who has board currency, someone who has served on a board before.
So there are all of these different strategic people that should comprise your board as you think about how you want to navigate in your community and grow as a nonprofit. The underlying piece is when you're small, you can't have members who aren't willing to do things. Look for the "roll up your sleeves" type of people who will get down and dirty and really help, and those who are really passionate about what your nonprofit is about. I've seen boards with a few committed members and it's very hard to make progress and move things forward if everyone doesn't have the same energy and passion.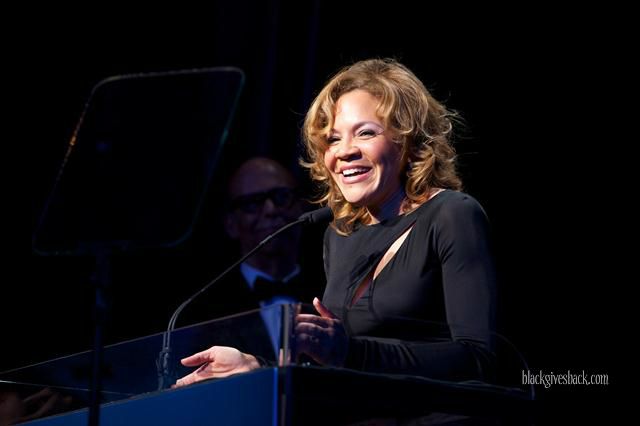 You've hosted and chaired many fundraisers that have raised millions of dollars. What fundraising tips do you have for nonprofits in this economic climate?
It's very important to stay positive and focused on the mission of your organization. In this environment, it's very easy to get swayed and take up new messages because it's a way to get funding. It's also important to stay current and educated in your space. If you're talking to donors and you are educated and on top of your nonprofit space, that's added value. You have to look at ways you can add value to a donor.
Being creative in finding ways to stay connected with a funder is probably the best approach given the economic environment, the competition and uncertainty. Appreciate the relationship with a funder. In this economic time it's easy to think, "I got less than I did last year" instead of thinking, "how can I continue to cultivate this relationship?" So maybe the funder is not giving this year, but if things pick up and a program officer goes to another job, they'll keep you in mind. Think how to stay relevant and current with your funder, so that regardless of their giving capacity presently, as circumstances change – either the program officer takes a position with a foundation with more assets, they elevate in their position with more decision making control, or the economy does change - you'll be considered because you've developed, nurtured and sustained that relationship. Sometimes we lose sight of the power of building a relationship and staying connected even in times of crisis and adversity. That's probably the most challenging and difficult thing to do, but that's part of keeping connected. Figure out ways to stay engaged.
Also, strategically look at where you're positioned and if the market is telling you that people just aren't giving to your cause. Then you really have to take a hard look to see if funders are hearing the right message and if they're clear about the work you're doing and how important it is.
Please share about your foundation, the Tamara L. Harris Foundation.
The focus has been education, specifically scholarship programs in New Jersey. The three largest recipients of support have been UNCF, the NAACP Legal Defense Fund, and NJAE. My foundation has funded operational expenses for NJAE and fundraised for scholarships. Foundation staff worked directly with students, met with them, tracked grades, and stayed connected to monitor them academically and socially. Also for many years we supported various charter schools. Currently my foundation isn't accepting grant proposals, but that will change over time.
Harris shared final thoughts on the 2012 UNCF "A Mind Is" Gala, that it was "a testimony to the power of partnership, positivity, and the passion that is needed to empower students to transform their own and many other lives through education. We must remain committed to ensuring that the opportunity to make it to and through college continues for our future generations."
Photo credit: Earl Gibson III