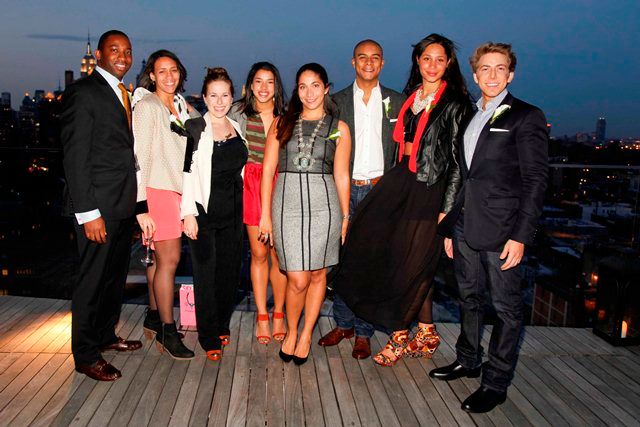 Jay Lundy, Kara Hollis, Rachel Libeskind, Hannah Bronfman, Honor McGee, Sam Hamilton, Jenny Obiaya and Baruch Shemtov at Alvin Ailey Young Patrons Circle Launch Event in New York.
NEW YORK - On March 28th, a dynamic group of influencers ages 21 to 39 launched the Alvin Ailey American Dance Theater's Young Patrons Circle at the Penthouse of The Standard in East Village. The young professionals are excited about being closely involved year-round with this world-class Company, while supporting Ailey's programs and new Artistic Director Robert Battle's vision. Ailey's Artistic Director Robert Battle welcomed 100 guests including Steering Committee members Hannah Bronfman, Natalie Ginsberg, Sam Hamilton, Kara Hollis, Rachel Libeskind, Jay Lundy, Honor McGee, Jenny Obiaya and Baruch Shemtov.
"I know how the arts can inspire, as my world was forever changed when I witnessed the artistry of Ailey as a young person," said Battle. "The Young Patrons Circle will be at the forefront of inspiring the next generation of arts enthusiasts, while also giving them the opportunity to have an impact on Ailey's future." Led by the Young Patrons Steering Committee, members will enjoy a behind-the-scenes view of Ailey, with exclusive benefits and special opportunities connected to performances and other activities at the Ailey Studios.
"Ailey is a celebrated cultural institution in New York and the nation, to which we feel a special connection," said Honor McGee, a Steering Committee member who spoke at the event. "Ailey also deserves a world-class Young Patrons Circle, and we look forward to making it happen during this extraordinary time for the organization."
Honor McGee and Hannah Bronfman with Alvin Ailey Artistic Director Robert Battle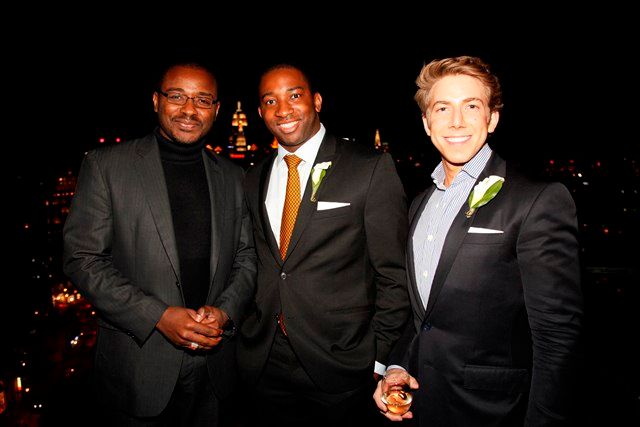 Robert Battle, Jay Lundy and Baruch Shemtov
Kristina Roddy and Kara Hollis
Sam Hamilton, Jenny Obiaya and Jay Lundy
Rachel Libeskind, Henry McGee, Adriel Saporta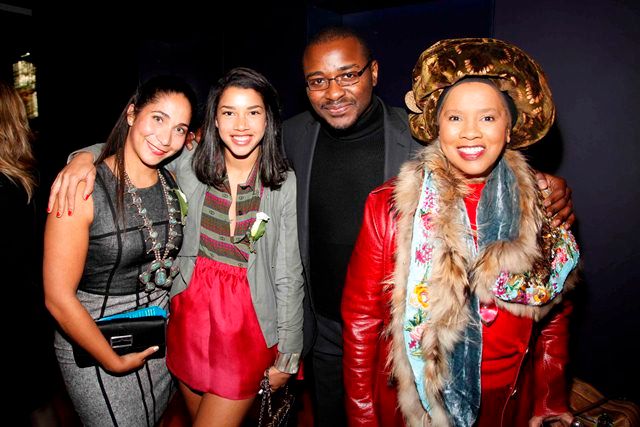 Honor McGee, Hannah Bronfman, Robert Battle and Sherry Bronfman
Alvin Ailey American Dance Theater is currently performing for audiences across the country in 27 cities, welcoming a historic new era led by Artistic Director Robert Battle. Join Ailey's Young Patrons Circle and connect with the best and brightest of New York City's next generation of cultural philanthropists. Annual membership dues are $250 per individual. For more information, visit
www.alvinailey.org/youngpatrons
.
Photo credit: Adriel Reboh