Pursuit, Capital Partners for Education and Visible Men Collaborate for a Cause
On Saturday, March 31, three Washington, DC area agencies joined forces to host a charity basketball tournament and a student art weekend in support of black male achievement.
The 3-on-3 charity basketball tournament served as the signature event of the weekend that offered exciting basketball activities and entertainment, while also highlighting the artistic achievements of the community's youth. Presented by Pursuit, a consultancy company, over $2,000 was raised to benefit
Capital Partners for Education
, a non-profit dedicated to helping students of lesser economic backgrounds achieve their academic and professional goals.
"There are so many organizations that have a mission to help those that are underprivileged and I think there could be more synergy between these organizations," says Romone Penny, the creator of Pursuit. "I like the idea of merging not-for-profit organizations to strengthen resources and ultimately to help empower our community in more ways than one." Pursuit provides resources and strategy development for organizations to assist with building character, cultivating relationships and hosting charitable social events.
Pursuit not only hosted the charity basketball tournament, but in collaboration with KIPP DC School, it served as the venue for
VisibleMen
(VM) to announce the winners of its premiere Metro DC Student Art Contest, also created by Pursuit.
VisibleMen is an innovative non-profit dedicated to telling the untold stories of African American male success, while elevating young black males to new heights of achievement and fulfillment. The purpose of the art contest was to engage youth in the process of identifying positive black male role models in the Washington DC area community. VM awarded winners with cash prizes ranging from $150 to $1,000.
"Pursuit is providing an opportunity for those of us seriously committed to empowering youth to come together for a day of sport, art, role modeling and fellowship. I couldn't be more thrilled to prize our VisibleMen Student Art Contest Winners in such a positive environment," says VM founder Neil Phillips.
The organizers would like to thank their tournament sponsors Deuce Brand, For The Win (FTW), Fro•zen•yo, Source Theater, One-on-One Basketball Inc., VisibleMen, and Shelvin Mack of the Washington Wizards for their generous contributions.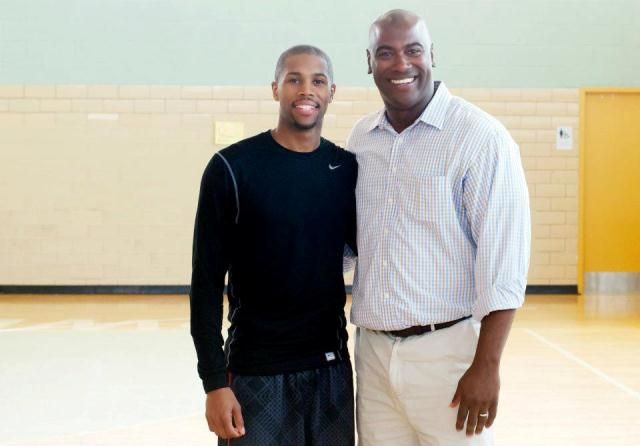 Romone Penny, creator of Pursuit and Neil Phillips, founder of VisibleMen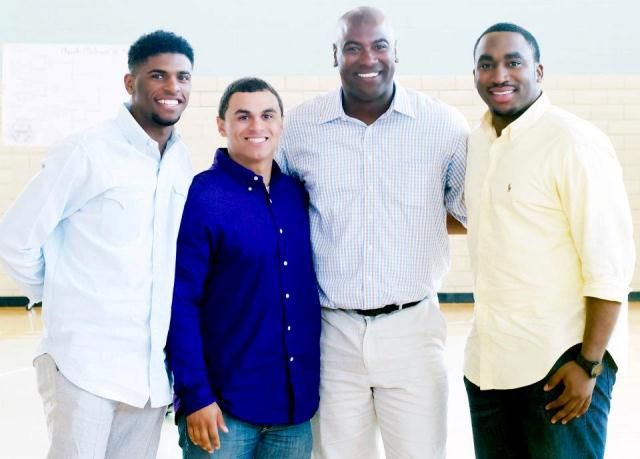 Neil Phillips (2nd from right) with Christian Herbert-Pryor, Ryan Carter and Ibn Salaam, VM Group Leaders from Hampden Sydney College
Winners of the VisibleMen art contest with Pursuit, Capital Partners for Education and VisibleMen staff and supporters.
Related post:
Visible Men Hosts 'Golf & Giving' in Support of Black Males

Photo credit: Yacouba Tanou/YTanou Photography