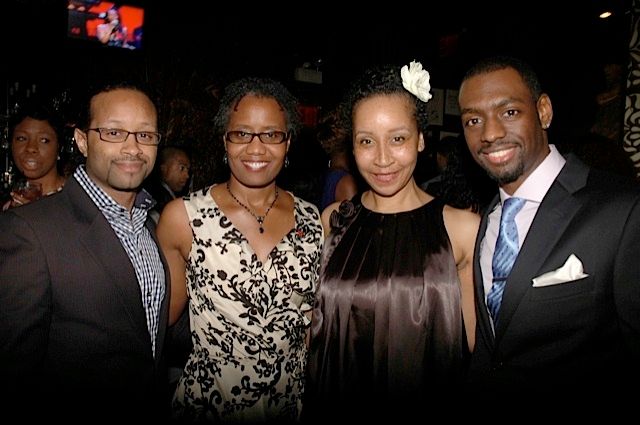 Kyle Donovan, Founder, NV magazine; Arva Rice, President & CEO, New York Urban League; Dominga Martin, Co-founder, Crème magazine; and Gladymir Leveille, Co-founder of Crème magazine attend Rebirth! 2012.
NEW YORK, NY - On Wednesday, April 18th, over 250 young trendsetters and tastemakers gathered at Taj II for REBIRTH! 2012: The Harlem Renaissance meets The Digital Renaissance, hosted by the
New York Urban League Young Professionals
(NYULYP). The theme for the event focused on the way young professionals connect today digitally.
"REBIRTH! is a party with a purpose where we raise money for scholarships and school supplies at the same time tantalizing the 5 senses," says NYULYP President Jemar T. Ward.
Proceeds from REBIRTH! 2012 benefited NYULYP's Annual Backpack Drive for low-income families and the Whitney M. Young Scholarship for high school seniors who excel academically and demonstrate a commitment to community service. Hosted by entertainer and model Chasity Saunders, the event honored Kristal High, Editor-in-Chief at Politic365. Musical performances were provided by Amaany Clarke, Charly & Margaux and Keith Jacobs.
Jemar T. Ward, president, NYULYP and Kristal L. High, Co-Founder & Editor-in-Chief of Politic365.com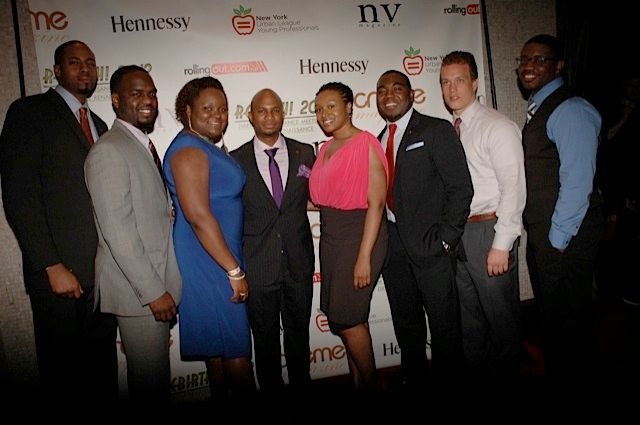 ReBirth! 2012 Executive Board: Dwayne Neckles, Communications Chair; Olubunmi Awofeso, Civics & Economics Chair; Aisha Taylor, Membership Chair; Jemar T. Ward, President; Symone Edwards, Secretary; Chadwick Roberson, Treasurer; Will Platt, Fund Development Chair; and Clarence Jackson Community Service Chair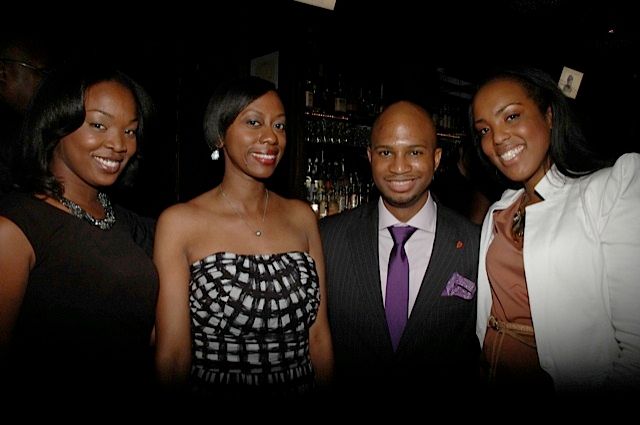 Attendees enjoyed drinks from Moët Hennessy, hors d'oeuvres, and musical performances, and had the opportunity to win raffle prizes including a 3-day/2-­night trip to Barbados and tickets to select top cultural and professional New York City events.
About NYULYP
The New York Urban League Young Professionals is a premier auxiliary group that works to promote and support the mission of the New York Urban League by training the next generation of leaders through volunteer opportunities, personal and professional development and fund development.