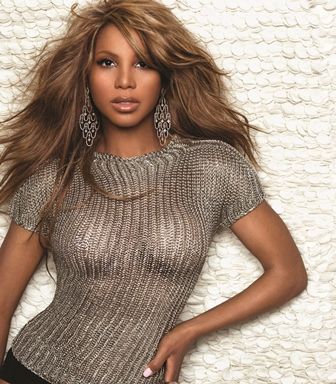 Alvin Ailey American Dance Theater, The Ailey School Students & AileyCampers Perform at Historic Apollo Theater to Benefit Scholarships and Ailey Arts In Education Programs Serving New York Youth
NEW YORK - Stars of Alvin Ailey American Dance Theater, gifted young dancers from The Ailey School and, for the first time ever, talented students from AileyCamp will come together for a spectacular one-night performance on Tuesday, May 8th at 7pm on the world famous Apollo stage. Led by new Artistic Director Robert Battle, the Spring Gala Benefit performance will be at the Apollo Theater (253 W 125th Street, between 7th & 8th Avenues). A gala party with festive dress, décor and dancing to music by the famed DJ Ruckus will conclude the 10th annual celebration.
Ailey At The Apollo will honor Leslie Maheras, a member of Ailey's Board of Trustees, and her husband Tom Maheras for their wonderful support and commitment to the Ailey organization, and for their leadership in the broader cultural and educational community. The Honorary Chair is R&B sensation and six-time Grammy winner, Toni Braxton. With more than 40 million albums sold worldwide, Toni Braxton is recognized as one of the most outstanding voices of this generation. Today, she is enjoying huge success with her Braxton Family Values reality show on the WE network. Sponsored by FedEx Corporation, gala co-chairs are Lynne and Anthony M. Carvette, David E. Monn, and Almaz and Marc Strachan and vice chairs are Judith Byrd, Catherine Davis, and Pamela Zilly and John Schaefer.
Alvin Ailey American Dance Theater will perform highlights from Home, hip-hop choreographer Rennie Harris' bold new work inspired by stories of people living with or affected by HIV; Artistic Director Robert Battle's Takademe, which mixes humor and high-flying movement in a savvy deconstruction of Indian Kathak dance rhythms; and repertory classic, Escapades, by Alvin Ailey. Students, ages 6 to 23, will also showcase their talents and the breadth of The Ailey School's program in performance excerpts before they join Alvin Ailey American Dance Theater in the finale of Alvin Ailey's timeless masterpiece, Revelations.
Gala proceeds will support The Ailey School's Scholarship Program, for promising young students who would otherwise be unable to pursue professional training, and Ailey Arts In Education & Community Programs, which annually serve more than 100,000 young people, including AileyCamp - the innovative, full-scholarship program that uses the art of dance as a means to help young people stretch their minds, bodies and spirits. In celebration of the 10th annual Spring Gala Benefit, attendees will witness the impact of their charitable donations firsthand through a special performance by AileyCamp. Youthful talent from AileyCamp Washington Heights and Newark will move guests with a performance inspired by Robert Battle's explosive work, The Hunt, complete with live drums and original choreography. After the performance, the present and future stars of Ailey will join guests to dine and dance the night away at a festive gala party with music provided by DJ Ruckus – America's most in-demand celebrity deejay.
Benefit tickets, starting at $350, may be purchased by calling (212) 405-9031 or visit
www.alvinailey.org
.
For more upcoming events, visit
here
.
Photo credit: The Chambers Group/Source: Press release