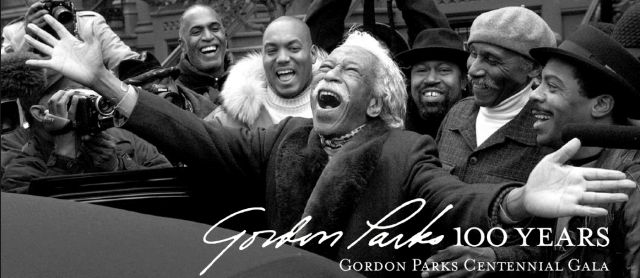 On Tuesday, June 5th,
The Gordon Parks Foundation
will host its Centennial Gala at the Museum of Modern Art in New York City. The gala will honor singer/songwriter Alicia Keys, photographer Annie Leibovitz, and HBO's Co-President Richard Plepler. Anderson Cooper of CNN will host the evening along with presenters John Legend, Paul Roth and Senator Christopher Dodd. Karl Lagerfeld and Gerhard Steidl are gala chairs, along with Dinner Chairs Wallis Annenberg, Nancy and Tim Armstrong, Clive Davis, Henry Louis Gates, Jr., Diana Krall, Sarah Jessica Parker, Jed Root, Isabella Rossellini, Russell Simmons, Alexander Soros, Oscar Tang, Gloria Vanderbilt, and Stephanie Winston Wolkoff.
Benefit Committee members include Iman, John Demsey, Thelma Golden, Whoopi Goldberg, Tonne Goodman, Liya Kebede, David Lauren, Spike Lee, Glenn Ligon, Sheila Nevins, Isabella Rossellini, Jed Root, Marcus Samuelsson, Christine and Stephen Schwarzman, Ingrid Sischy, André Leon Talley, Isabel and Ruben Toledo, Rufus Wainwright and Bruce Weber. This year marks a milestone for the Foundation and will feature an array of events that will include a major museum exhibition, the publication of a 5-volume boxed set, gallery exhibitions, film screenings and centennial scholarships which support the arts.
The Gordon Parks Foundation permanently preserves the work of noted African American photographer and film director Gordon Parks, and makes it available to the public through exhibitions, books, and electronic media. The foundation supports artistic and educational activities that advance what Gordon described as "the common search for a better life and a better world." The Foundation is a division of the Meserve-Kunhardt Foundation.
For more information and to purchase tickets, visit
here
.