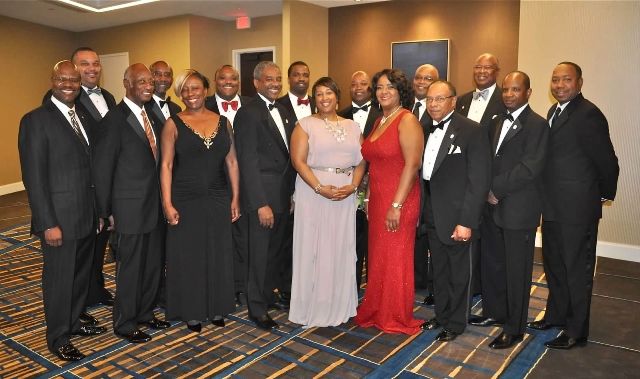 Northern Virginia Urban League Board of Directors attends the organization's 22nd Annual Community Service and Scholarship Awards Dinner in McLean, VA on April 27, 2012.
$50,000 in scholarships awarded to region's top high school students
ALEXANDRIA, VA - On Friday, April 27, 2012, more than 650 guests gathered for the Northern Virginia Urban League's (NOVAUL) 22nd Annual Community Service and Scholarship Awards Dinner at the Hilton Tysons Corner in McLean, VA where ten of Northern Virginia's top high school seniors were awarded a collective $50,000 toward their college education. NOVAUL recognized African-American high school seniors who have succeeded at the highest levels of academic excellence and leadership, and provided funds for those students to attend major colleges and universities. Whether serving as president of their school's student government association or training to become a licensed pilot, the students being honored by NOVAUL prove that when given opportunities, African-American students can achieve great success.
Under the theme "Empowering, Engaging, and Educating for the Future in Science, Technology, Engineering and Mathematics," NOVAUL's annual awards dinner emphasized the critical importance of increasing minority participation in the STEM fields. Two companies—Northrup Grumman and Lockheed Martin—were recognized for their exemplary commitment to advancing opportunities for African-Americans and other minorities in the STEM industries. Accepting for Northrop Grumman was Cheryl L. Janey, Vice President for Communications and accepting on behalf of Lockheed Martin Corporation Shani Allen, Director, Diversity and Inclusion.
Kenneth Bynum, Chairman of the Northern Virginia Urban League (center) honors Cheryl Janey (left), VP of Communications for Northrop Grumman, and Shani Allen, Director of Diversity and Inclusion for Lockheed Martin (right) for their corporate leadership.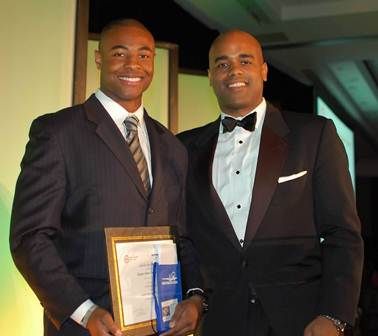 CNN and MSNBC political panelist and the evening's Master of Ceremonies Jamal Simmons (right) congratulates Eugene James Coleman III of Mount Vernon High School in Alexandria, VA
Dr. Shirley Malcom, Director of Education & Human Resources for the American Association for the Advancement of Science (right), Rev. Dr. Howard-John Wesley, Pastor of Alfred Street Baptist Church in Alexandria, VA and Danyelle Taylor of Lockheed Martin & Dinner Co-Chair
Keynote speeches were given by Linda Y. Cureton, Chief Information Officer of National Aeronautics and Space Administration (NASA), and Dr. Shirley Malcom, Head of Directorate for Education and Human Resources at the American Association for the Advancement of Science (AAAS).
Encouraging students to challenge themselves in the STEM fields, Dr. Malcom emphasized the fact that a journey to a STEM career would not be easy. "You may meet people who consider the phrase African-American scientist or engineer oxymoronic. But it is important that you see yourself, first, as embracing STEM as roots to empowerment," Malcom told the scholarship winners. "We're all different," Malcom continued, "That's what makes us wonderful as a country and as a community. We have to use that difference as an asset. It's not a liability."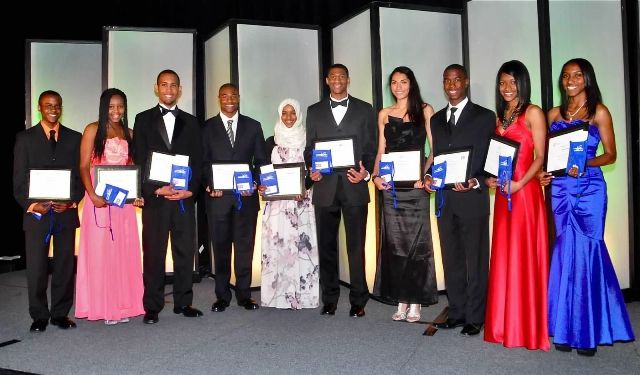 Ten Northern Virginia high school students are honored with $5,000 scholarships for their academic achievements
Scholarship award winner Eugene Coleman of Mount Vernon High School provided a response on behalf of all of the student honorees. "As we progress into life after college, we will never forget what has been done for us here tonight," Coleman said. "We will never forget this tremendous opportunity to help us reach our full potential and we will dedicate time and effort to do the same for others."
For more information on the Northern Virginia Urban League, visit
http://www.nvul.org/
.
Photo credit: Garrett James of Capitol Media USA