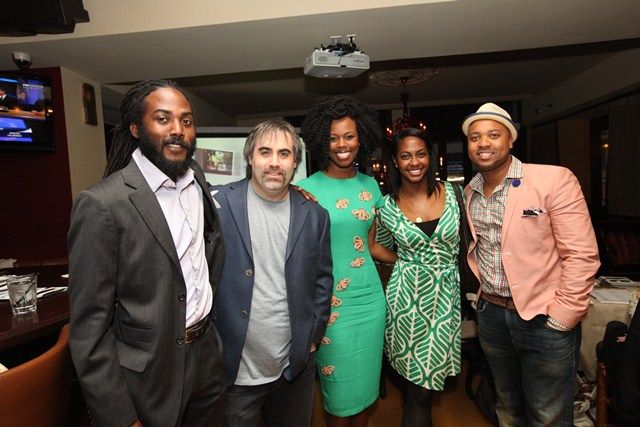 Apollo Theater Foundation's Young Patron Steering Committee members: Atiba Edwards, Michael Brams, Jumi Falusi, Teal Black and Seitu Jemel Hart host the Southern Social Soiree.
NEW YORK - On Tuesday, April 24th, the
Apollo Theater
Young Patrons hosted a Southern Social Soiree at
Neely's Barbecue Parlor
in support of the Harlem landmark, the Apollo Theater. Guests enjoyed cocktails while learning more about the Young Patrons program, and entered to win raffle prizes to the
Apollo Spring Gala
, Amateur Night, Music Cafe and more.
The Apollo Young Patrons plays a pivotal role in the Apollo Theater's philanthropic sustainability and growth. As the next generation of philanthropists, the Young Patrons are donors under the age of 40 that have demonstrated their commitment in support of the Apollo's mission and artistic programming, and are supporting the theater towards becoming a robust world-class performing arts center. Young Patrons experience the Apollo intimately with year-round programming, access to the organization's leadership and an opportunity to network amongst peers. Members recently participated in the Apollo's 2nd Annual Dining with the Divas Luncheon and will continue to participate in many of the Apollo's special events, including the upcoming Spring Gala – where members receive premium access to the Awards Ceremony and post-performance party.
Blair Ecton (new member), Daniel Patton and Jumi Falusi
Seitu Jemel Hart, Kelvin Ward, Natika Soward, Wardell Mila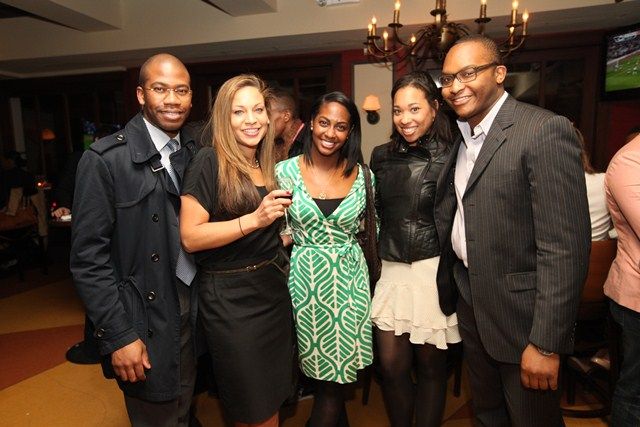 Arthur Smith, Merrin White (new member), Teal Black, Ashley Booker and Daniel Patton
For more information on the Apollo Young Patrons, contact
virginia.almendarez@apollotheater.org
or call (212) 531-5341. You can also help the Apollo Theater win $200,000 in preservation funds and enter to win Spring Gala tickets by submitting your vote
here
.