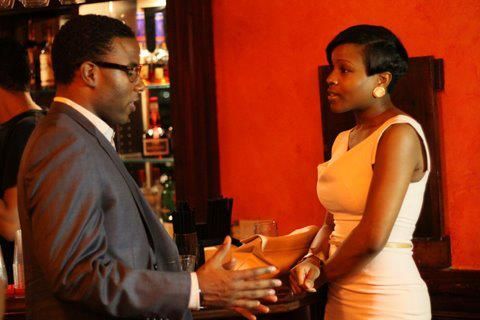 WASHINGTON, DC - On Monday, June 4th, an uplifting conversation about the challenges black men face and the solutions needed to create more black male visibility, will be held at Busboys and Poets at 1025 5th Street NW from 7pm-9pm.
Krystal Glass (pictured on right), creator and moderator of the event shared, "The upcoming discussion "Invisible Man" seeks to further promote black male achievement and encourage black men to become more politically visible, paternally visible and actively visible in our community. Our community rests on the shoulders of black men...now more than ever we must support and encourage black men to lift our community. The rising tide lifts all boats approach simply doesn't apply in the black community facing record unemployment and profitable incarceration rates. We need solutions. We need a resolution. We need black people to reaffirm their commitment to community empowerment in order to move our community forward."
Among the panelists are Darrell Gaston, Advisory Neighborhood Commissioner, Ward 8 City Council Candidate; Adrian Jones, Father of 5, Husband, and Entrepreneur; Damian Bascom, Social Justice Advocate, Occupy the Hood organizer, and Founder of Bascom Enterprises; Joe Briggs, Founder and Director of IMPACT; and John Burns, Vice President of Development for 100 Black Men of DC. The panel will be moderated by Krystal Glass, community advocate and creator of DC's community conversation- empowerment series.
Burns shared, "We cannot afford to keep waiting on someone else to address the needs of our community and we cannot idly sit by and watch as black men suffer the greatest from education inequality, prison incarceration, unemployment, and gun violence. Join me in the Invisible Man discussion as we discuss solutions."
Tickets are $20 online and at the door. For more information and to purchase tickets, visit
http://www.krystalglassempire.com/
.
For upcoming events in your community, visit our events page
here
.