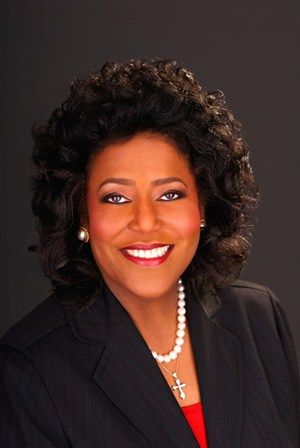 Ingrid Saunders Jones Named Chairman of the Organization
Washington, DC – The National Council of Negro Women (NCNW) has recently installed Ingrid Saunders Jones, Coca-Cola's senior vice president of Global Community Connections and Chair of The Coca-Cola Foundation, as chairman of the board at its 55th annual conference in Washington, DC. Jones is the first to be elected to the post since the passing of Chair Emerita Dr. Dorothy I. Height.
"I am elated that such a distinguished membership has entrusted me with the task of leading this illustrious organization," said Jones, incoming NCNW Chair. "To be in the company of former leaders such as Mary McLeod Bethune, Dr. Dorothy Height, and Dr. Barbara Shaw who have touched the lives of black women around the globe is an honor and a privilege that I do not take lightly."
Jones will begin her tenure as chairman of the national board immediately. As chairman, Jones will oversee fundraising for the organization, while garnering national attention for NCNW's national community outreach and educational programs. Chairman Jones will focus on revitalizing the organization through fostering a new generation of members into the organization.
Under Ms. Jones' leadership, the Coca-Cola Foundation has contributed more than $460 million to support sustainable community initiatives, including the Hispanic Scholarship Fund, United Negro College Fund (UNCF), Catalyst, the Critical Difference for Women program at Ohio State University, the International Coastal Clean-up, Boys and Girls Clubs of America, and the World Wildlife Fund.
"It has been an honor to serve as chairman of the National Council of Negro Women for the past two years, said Dr. Barbara Shaw," outgoing NCNW Chair. "I have the utmost confidence that Ms. Jones will continue to lead this movement into a new era of service that will further enrich African-American communities domestically and women of the African diaspora abroad."
Shaw was named chairman in May 2010; she succeeded Dr. Height who had served as head of NCNW for more than forty years. Prior to her selection as NCNW's Chair, Shaw was a prison administrator with the State of Maryland.
To learn more about the National Council of Negro Women, visit its website,
www.ncnw.org
.
Source: Press release/Photo credit: Coca-Cola Company