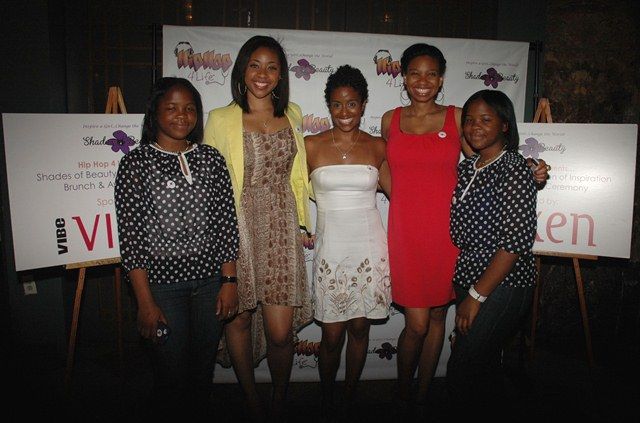 By Akira Barclay
NY Contributor
Brooklyn, NY - On June 23rd, 2012 at Long Island University Brooklyn Campus, the Founder of Hip Hop 4 Life, Tamekia Flowers Holland hosted the Shades of Beauty Women of Inspiration Brunch & Awards Ceremony. The fundraiser recognized and honored phenomenal women and girls who positively impact their community, personify self-esteem and self-respect, and continue to be an inspiration to girls everywhere. A total of 150 women and girls attended the annual event.
Awards were presented to Deja "Deja Vu" Parker (Women of Inspiration Ladies First Award), Ingrid Thomas-Clark (Women of Inspiration Superwoman Award), Sabah Ayoub (Women of Inspiration Superwoman Award), Michaela Angela Davis (Women of Inspiration U.N.I.T.Y Award) and Rosa Delgado (Women of Inspiration Butterfly Award).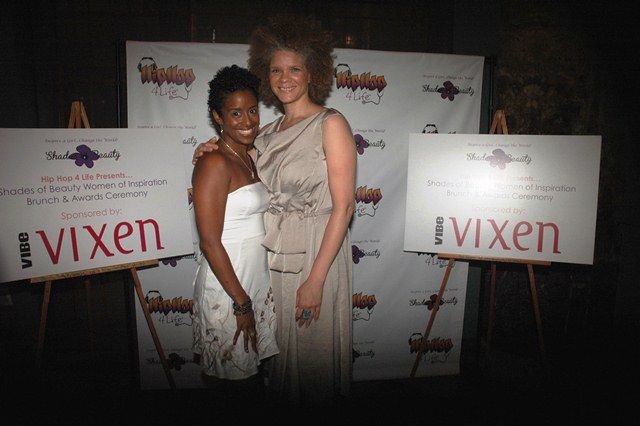 Tamekia Flowers-Holland, founder, Hip Hop 4 Life and Honoree Michaela Angela Davis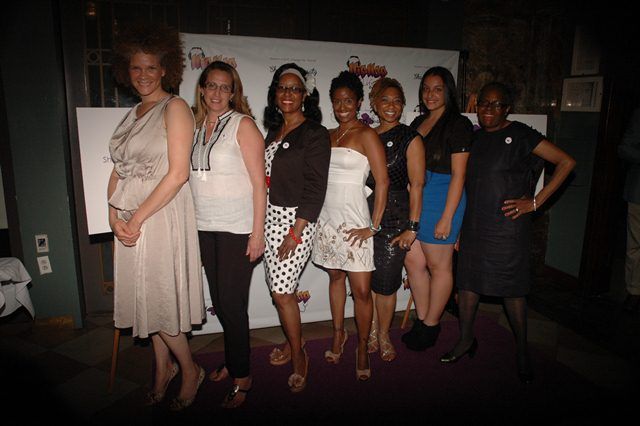 Michaela Angela Davis, Sabah Ayoub, Adrienne White, Tamekia Holland, DejaVu, Rosa Delgado, and Ingrid Thomas Clark
Event sponsors included VIBE Vixen Magazine, Luna Bar, ESSENCE, Carol's Daughter, New York Yoga, Jane Carter, Iced Media, The Jeff Johnson Institute, Brandnice (DJ D-Nice) and Team Epiphany.
About Hip Hop 4 Life
Hip Hop 4 Life has been committed to the positive development of today's teens since 2003. The organization provides year-round programs that aid in developing and fostering educational values, life skills, leadership, strength, self-esteem, goal-setting and confidence. Hip Hop 4 Life has had the honor of working with Gabrielle Union, Chrisette Michele, NBA All-Star Dwyane Wade and his Wade's World Foundation, NBA Legend Alonzo Mourning, and Black Entertainment Television/Rap-It-Up, to name a few. To learn more, visit
http://hiphop4lifeonline.com/
.