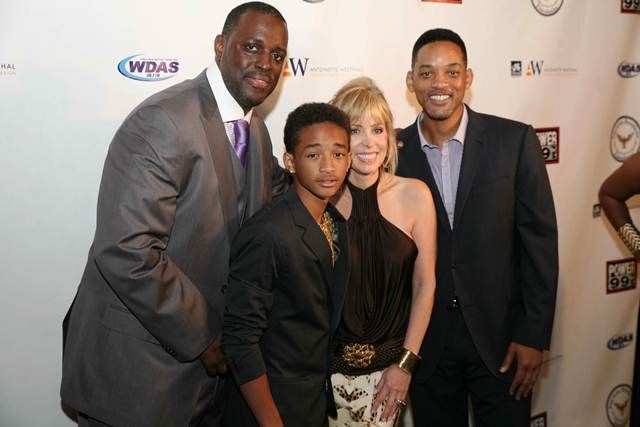 Charlie Mack, Jaden and Will Smith and Marla Green attend the 9th Annual Charlie Mack Party 4 Peace Weekend in Philadelphia.
PHILADELPHIA, PA - On July 20-22, 2012, long-time Philadelphia activist, philanthropist, and entertainment insider, Charlie Mack, presented his 9th Annual Charlie Mack Party 4 Peace Celebrity Weekend that brought out a host of Hollywood stars, recording artists, and professional athletes. Proceeds raised during the weekend benefited local non-profit, the Charlie Mack Cares Center, a place of refuge for inner-city children founded by Mack in southwest Philadelphia.
The theme of this year's weekend was "I WILL BE GREAT LEADERS" set out to honor and highlight the accomplishments of outstanding Philadelphia youth, educate children on the importance of physical health, and provide motivation to help transform the lives of incarcerated young men and women.
Event activities included a "I WILL BE GREAT LEADERS" luncheon and formal fundraiser dinner honoring Charlie Mack's philanthropic efforts presented by the American Benefactor Foundation, Charlie Mack's Talented Teens Competition, Annual All White Affair, Annual Fashion Show, Charlie Mack Loves The Kids Luncheon, Comedy Show, Healthy Hoops and Asthma Clinic presented by AmeriHealth Mercy Foundation/Keystone Mercy Health Plan, Global Fusion Concert Series, a private brunch where the celebrities learned about Sickle Cell Advancement through the Children's Hospital Of Philadelphia and a visit to Philadelphia's Youth Study Center, the local youth detention center.
Terry and Rebecca Crews with Affion Crockett
AJ Calloway, Kendra G., and Philadelphia Mayor Michael Nutter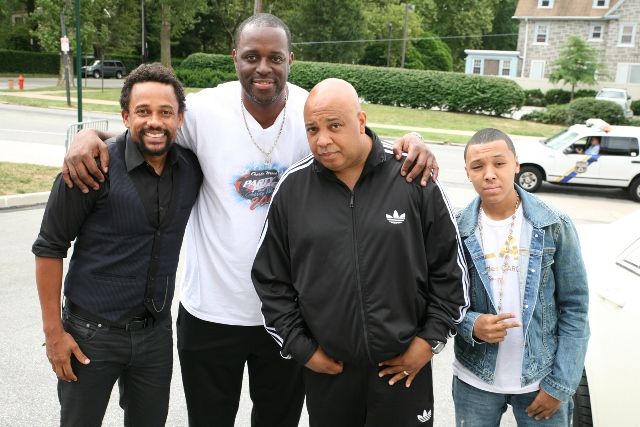 Hill Harper, Charlie Mack, Reverend Run and son Russy
Among the celebrity guests were Affion Crockett, AJ Calloway, Al Be Back, Alphonso McCauley, Bernard Hopkins, Carvin Haggins, Cedric Ceballos, Chris Spencer, Faizon Love, Hill Harper, Ivan Barias, Jamal Dolman, JD Williams, Kendra G, Kyla Pratt, Lil Rell, Melanie Comarcho, Q Parker of 112, Raheem Brock, Rev. Run, Sheree Whitfield, Tamala Jones, Terry & Rebecca Crews, and Tisha Campbell-Martin.
Sponsors and partners included the AmeriHealth Mercy Foundation, Keystone Mercy Health Plan, The Will & Jada Smith Family Foundation, and Sheraton Hotels.
About Charlie Mack:
Affectionately referred to as Philadelphia's "big brother," Charles "Charlie Mack" Alston is a seasoned, connected and respected entertainment industry and sports insider who has had ties to many of today's leading actors, musicians and athletes for nearly three decades. Aside from being friends to many high profile individuals, Mack has earned a reputation as a successful film executive having co-produced the blockbuster hit, "ATL," starring Rapper/Actor, Tip T.I. Harris. Additionally, Mack produced the soon to be released "Streets," a film directed by Jamal Hill that premiered during the charity weekend. Charlie Mack's passion and purpose in life is to use his relationship and influence to improve the safety and quality of life for the Philadelphia community at large.