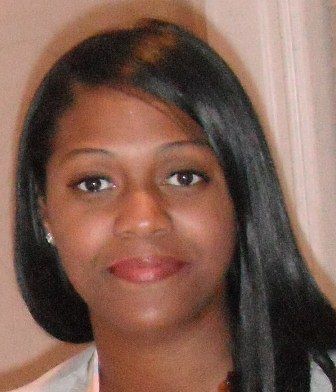 Free consulting event for Chicago area nonprofits to be held July 13
Dhyia Thompson possesses a wealth of experience within the corporate and non-profit environments that includes strategic planning, program development and conceptualization, project management and organization design. During her career, she has provided administrative oversight and managed approximately $65 million in federal and non-federal sponsored program awards and grants, and her social venture projects have included clients and project partnerships with Illinois Institute of Technology, Groupon and more.
Now, she's using her expertise to help nonprofit organizations as the founder and principal of
Virgo Project Consulting
, a practice that designs nontraditional methods for nonprofits to earn revenue.
Thompson says that in 2010, 45% of revenue in the nonprofit sector was generated from fee-based products and services. This means that nearly half of the nonprofit sector is relying on a budget solely supported by grants and government contracts, which is not the answer to sustainable social services. To address this, her Chicago-based firm assists organizations, projects and people build financial sustainability through the earned-income continuum, from minor social ventures to full-scale social enterprises. And, she's a major proponent of nonprofit organizations, specifically those that are being led by and supporting the African American community.
Thompson gives back to the community by offering free one-on-one consulting services to nonprofits. The project's Guerrilla Consulting events have provided free consultations in New York and Chicago. At a Chicago event, 100% of attendees were black executive directors serving predominantly black and Latino communities.
Attendee Chuck Swartz from LI Green attended the session in New York. LI Green's mission is to reduce the carbon footprint of homeowners within the greater New York metro area, specifically Suffolk County. Schwartz feels this growing industry is an avenue to help address the high unemployment rate within Long Island's low-income communities. He attended the session because his government contract to conduct in-home energy audits is slated to end in October. The organization is growing, but losing the government contract will mean a loss of some serious capital for LI Green. He had no expectations coming into the session, but after he met with Virgo Project Consulting he stated, "This session was extremely helpful, I had no expectations going into it, but we were able to identify two areas of opportunity to drive more revenue. What I'm most surprised about is how Virgo Project Consulting was able to help develop tangible and executable strategies for LI Green to maximize revenue from my existing earned-income strategy. I was at a point where I thought I didn't have the capacity or even the capability to bring in more money, and Ms. Thompson was able to show me the same picture I have been staring at for six months, but from a different angle. I highly recommend her services."
Virgo Project Consulting is hitting the streets of Chicago, D.C. and New York -- guerrilla style -- to help strengthen the financial sustainability of the social sector. Register now and spend one-on-one time with an industry professional to help generate earned-income by leveraging the assets you already possess.
An upcoming free event will be held in Chicago on July 13th.
To register,
visit here
and visit the website at
http://thevirgoproject.com/
.