Hon. Bernard Jackson & Joyce Mullins-Jackson host poolside cocktail reception introducing Hamptonites to the Washington Performing Arts Society
NEW YORK - Arts advocate Joyce Mullins-Jackson and her husband retired New York State Supreme Court Judge, the Honorable Bernard Jackson opened their elegant, art filled Watermill aerie for a special cocktail reception, "Celebrating the Arts" to introduce the work of the renowned Washington Performing Arts Society to their New York & Hamptons friends.
A very special speaker was the Jackson's longtime friend and the evening's co-host, philanthropist Reginald Van Lee, Chairman of the Washington Performing Arts Society (WPAS), which for over four decades has been one of the leading presenting organizations in the nation. Van Lee spoke passionately about WPAS' vital role in creating profound opportunities for connecting the community to artists through education and performance. He also emphasized the diversity of the artists the Society presents from classical to gospel to popular to country and numerous dance concerts as well.
His words were echoed by guest Cora Masters Barry, pictured at left with Van Lee, former First Lady of the District of Columbia and the Chief Executive Officer of the Recreation Wish List Committee whose primary mission is to improve the quality of public recreation in the District of Columbia for children and teens.
Tony & Peabody Award winner Murray Horwitz, the Director of Development of WPAS also spoke glowingly about WPAS' programming and its effects on the community which also includes a most important audience - Congress.
Listening raptly to the speakers were filmmaker Khephra Burns & his wife Essence Magazine Emerita Susan Taylor, Evidence Dance Company Associate Director Arcell Cabuag, Bonnie Cannon, first African-American Trustee of Southampton, fashion designer Edward Wilkerson, sculptor Hans Van de Bovenkamp, painter Frank Wimberley, art consultant Peg Alston & Willis Burton, Bob Perry & Gail Monroe Perry, Cheryl Buck, Anna Eagle, Candace Dyal, Daren Thomas, Deborah Fox & Lamar Miller, Diane & Lex Cohen, Dianne Plummer, Edward Callaghan, John Wegorzewski, Errol & Paula Taylor, Gaby McDonald, Gini Booth, Jacques-Philippe Piverger, Judy & Bob Adams, Kees & Sharon Van Liempt, Lola C. West & Maymette Carter, Sharon Bowen & Larry Morse, and Stephen Wald & Immeke Schmidt.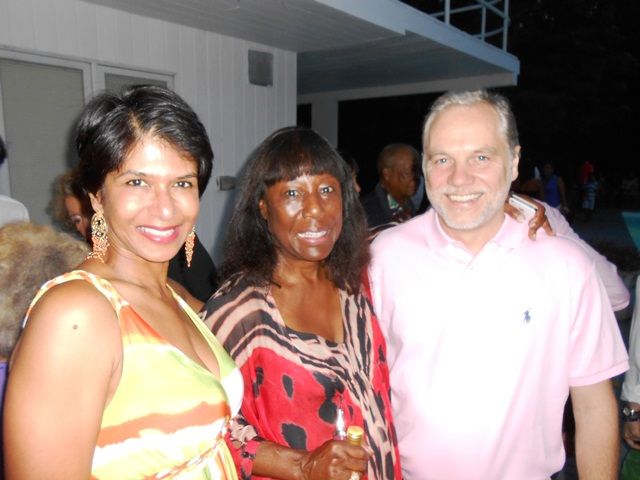 Joyce Mullins-Jackson (center), the event host with Dushy and Roman Roth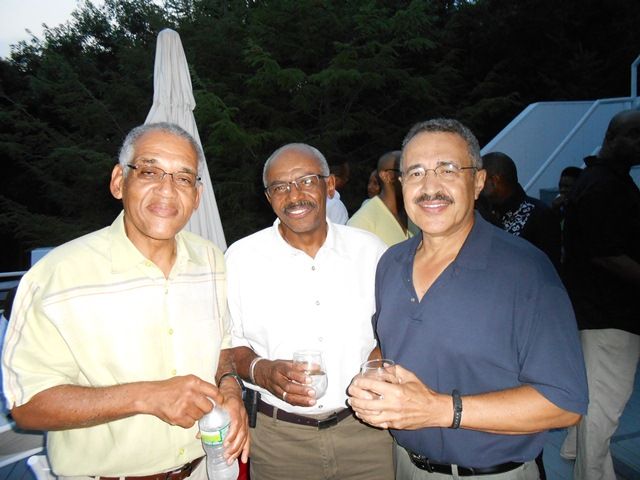 Don Cornwell, Bob Adams and Corey White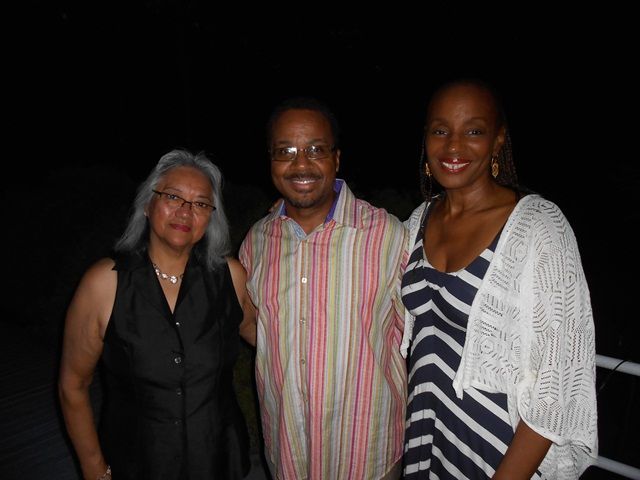 Anna Eagle, Robert Kirk and Susan Taylor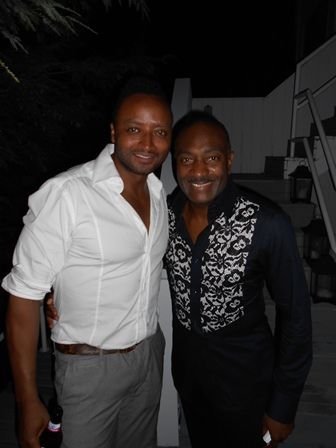 Corey McCathern and Reginald Van Lee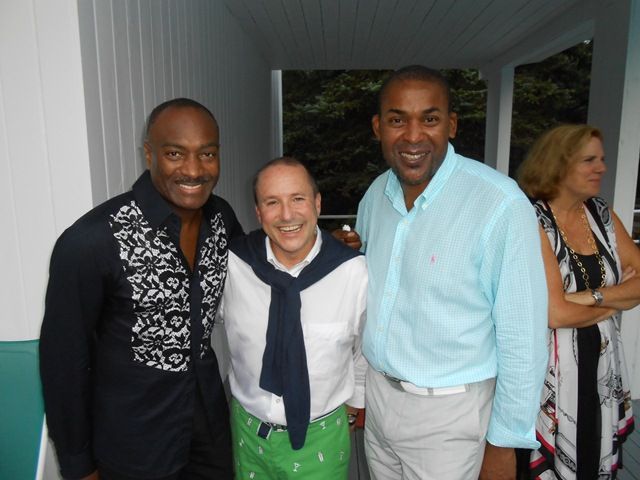 Reginald Van Lee, Daren Thomas and Omar Karriem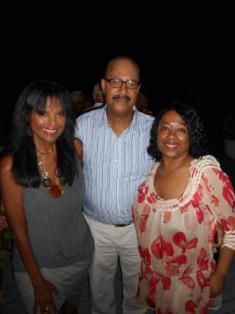 Constance Saunders with Robert Perry and Gail Monroe Perry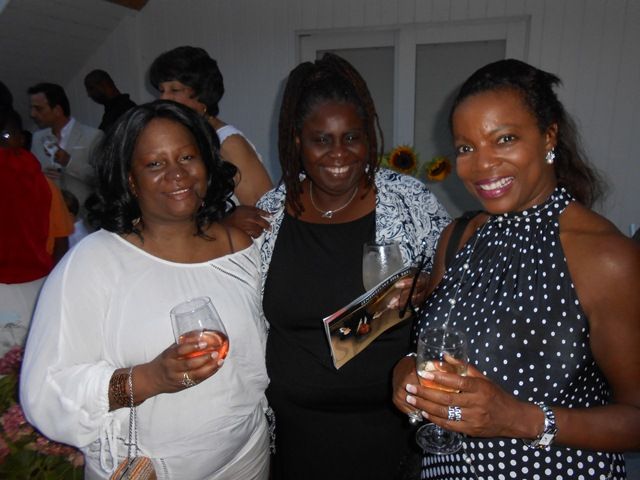 Cheryl Buck, Bonnie Cannon and Denise Moore
Under blessedly clear skies, guest nibbled on delectable treats from Harlem's acclaimed 5 and Diamond Restaurant. Chef David Martinez satisfied all with a great selection of hors d'oeuvres that included chorizo wrapped in puff pastry with a Romesco dipping sauce, dates wrapped in bacon, addictive mini lobster rolls and their infamous Mac and cheese. The evening's signature cocktail was the Dark & Stormy - or bubbly Rose for those lovers of all things Provence.
About the Washington Performing Arts Society
Washington Performing Arts Society is one of the leading presenters in the nation. The organization's inherent belief in the complete spectrum of the arts is revealed in performances of the highest quality, including classical music, jazz, gospel, contemporary dance, international music and art forms, and works that bend genres in provocative ways.
The commissioning of world premieres on local stages to support artists' creativity is critical to the mission of WPAS. Dynamic education programs, in the schools and beyond, are a hallmark of the institution. Set in the nation's capital and reflecting a population that hails from around the globe, these abundant offerings both ground us in the great heritages of the world, and allow our imaginations to fly, evoking fresh perspectives on life.
For more information please visit
www.wpas.org
Photos by John Wegorzewski