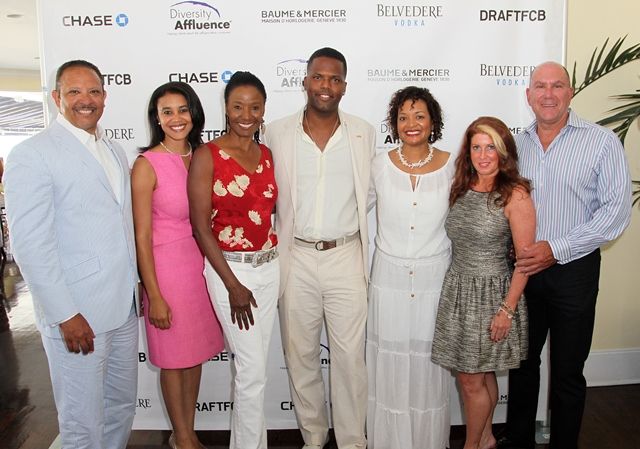 Marc Morial, CEO, National Urban League; Donna Byrd, publisher, TheRoot.com; Barbara Smith, owner of B. Smith's Restaurant in Sag Harbor, N.Y.; A.J. Calloway, event host and TV personality; Keisha Vaughn, Chief Diversity Officer, Draftfcb; Andrea Hoffman, CEO and founder, Diversity Affluence; Noel Hankin of Belevedere for Moet Hennessy USA; Laurence Boschetto, CEO and president, Draftfcb.
(Photo by Jeff Ufberg)
Exclusive Hamptons event honored Marc Morial, CEO, National Urban League; Donna Byrd, publisher, TheRoot.com; and Laurence Boschetto, CEO and president, Draftfcb
NEW YORK - Prominent business leaders, influencers, corporate decision makers and fashionistas gathered Sunday, August 19th at B. Smith's in Sag Harbor to celebrate three distinguished leaders in civil rights activism, business and media who have achieved success as a minority or who have advanced the diversity agenda in America.
The 3rd Annual Diversity Affluence Brunch & Awards, an event sponsored by Baume & Mercier, JPMorgan Chase, Draftfcb and Belvedere (the world's first luxury vodka) recognized Marc Morial, CEO, National Urban League; Donna Byrd, publisher, TheRoot.com; and Laurence Boschetto, CEO and president, Draftfcb, for their accomplishments in their respective fields. Each honoree received an exquisite Baume & Mercier watch.
"The work, drive and determination of Marc, Donna and Laurence is the light and legacy that future generations will follow," says Andrea Hoffman, CEO and founder of Diversity Affluence. "These three leaders, in their extraordinary vision, could be referred to as outliers, a term referring to things or phenomema that lie outside normal experience. This year's honorees have enriched life's moments in such a significant way that future generations will be impacted."
Morial, a former mayor of New Orleans is one of the most accomplished servant-leaders in the country. As the CEO of the National Urban League since 2003, he operates the nation's largest civil rights organization, where he has been the primary catalyst for change. His energetic and skilled leadership has expanded the League's work around an empowerment agenda.
"Marc's work at the League is redefining civil rights in the 21st century," Hoffman says, "with a renewed emphasis on closing the economic gaps between Whites and Blacks as well as rich and poor Americans."
Byrd is publisher of TheRoot.com, a daily online news source with more than 2 million readers that is a platform to help engage the Black community and provide a forum to showcase a myriad of African American perspectives. The content is meant to inform and, ultimately, motivate its audience to mobilize behind specific issues. This year with Byrd's leadership, TheRoot.com has focused on the issue of obesity in the Black community, sponsoring seminars and carrying articles on the topic.
Upon accepting her award, Byrd challenged the audience, consisting primarily of affluent African Americans to effect change. "Affluence," Byrd said, "provides the means for influence."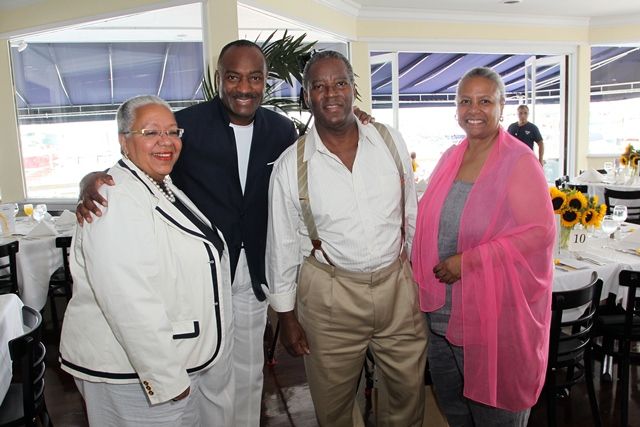 Lola West, Reginald Van Lee, Ralph Dawson, partner, Fulbright & Jaworski and his wife Leslie Demus
Andrea Hoffman and style icon Shala Monroque
Hoffman and Dale Mason Cochran, widow of famed attorney Johnnie Cochran Jr.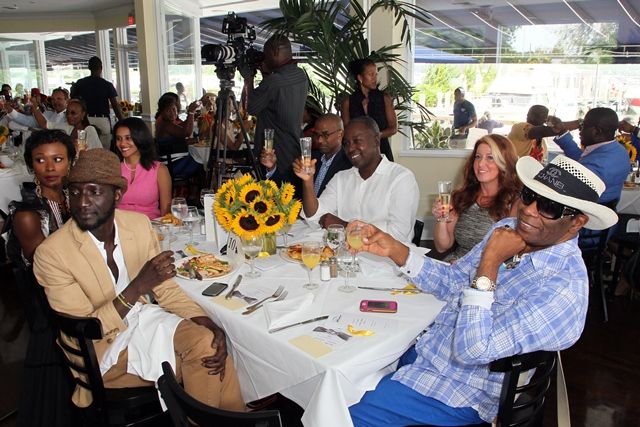 Laurence Boschetto is a passionate advocate of business results, equality and inclusion for all with a vision of "dignified intolerance" against those who discriminate.
Twenty years ago, according to Boschetto, his executive team consisted primarily of balding white men in their 50s. "They looked like me," he said. Today, the Draftfcb executive team is 20 percent African American, 20 percent gay, 20 percent Asian and 50 percent female.
Last year, the Draftfcb leader received AdColor and GLAAD's Inaugural Advocate Award for leadership and influence in the industry. He has played a major role in the creation of Draftfcb's "It Gets Better" video and was recently featured in USA Today on a special section designed to help kids tune out hatred and bullying. As a featured speaker at the World Diversity Leadership Summit at the United Nations last year, Boschetto illustrated how inclusion makes sense and cents.
The 3rd Annual Diversity Affluence & Brunch, produced by Influence Events, was hosted by A.J. Calloway, New York City correspondent on "Extra," and former host of the popular B.E.T. show "106 & Park: B.E.T.'s Top 10 Live."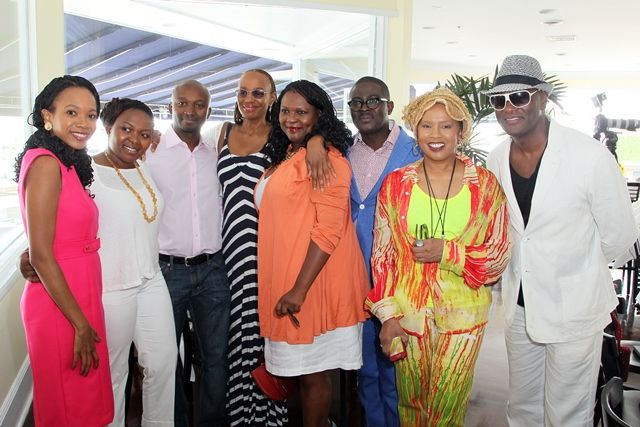 Busie Matsiko Andan, Jemima Andan, Gordon Andan, Susan Taylor, Liz Ngonzi, Kenny Frimpong, Sherry Bronfman and Carl Nelson
The
Diversity Affluence Brunch in the Hamptons
was created by Diversity Affluence, the New York-based consultancy specializing in diversity marketing communication, research and business development. Inspired by the highly-touted book,
Black Is The New Green: Marketing to Affluent African Americans
, co-written by Hoffman with Len Burnett, the brunch provides the corporate sector with access to some of the most influential leaders and key tastemakers of the affluent African and African American communities.
About Diversity Affluence
As the only company of its kind, Diversity Affluence is a New York-based diversity research, marketing communications and business development consultancy that helps brands and businesses understand and market to affluent ethnic consumers-a group coined as "Royaltons™." For more than 25 years, Andrea Hoffman, Diversity Affluence's founder and chief executive officer, has been a marketing strategist and trend forecaster.
For more information about Hoffman, Diversity Affluence or Black Is The New Green: Marketing to Affluent African Americans, visit
www.DiversityAffluence.com
.