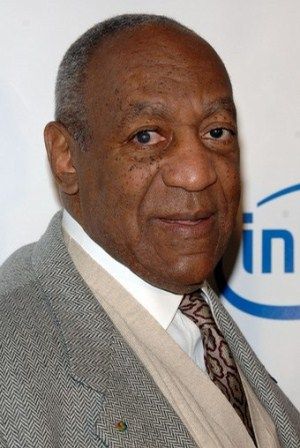 StudentsFirst Announces Diverse Board to Help Bring Ed Reform Message, Mission to Broad National Audience
Sacramento, Calif. - StudentsFirst has announced the appointment of a team of diverse and dynamic leaders to its board of directors. Each will help bring the StudentsFirst movement and its message, that all kids deserve a great education, to a wide-ranging audience.
Joining StudentsFirst founder and CEO Michelle Rhee on the board are:
Connie Chung
, award-winning television news journalist;
Bill Cosby
, comedian and educator;
Jennifer M. Johnson
, Chief Operating Officer of Franklin Resources Inc.;
Roland Martin
, award-winning journalist, host of Washington Watch and syndicated columnist;
Joel Klein
, former Chancellor of the New York City Department of Education, current Executive Vice president, News Corporation and CEO of Amplify;
Jalen Rose
, former NBA star, current ESPN Analyst and Announcer, Charter School Founder; and
Blair Taylor
, Starbucks Chief Community Officer and former President of the Los Angeles Urban League.
"We at StudentsFirst are grateful that these talented and passionate leaders are joining our effort to build a grassroots movement that puts children's interests at the center of decision making in our schools," Rhee said. "This board is going to do so much to help us communicate our message to a broad and diverse group of people and will provide the counsel and energy needed to further expand our efforts nationally."
Among the advocates joining the board of StudentsFirst is Bill Cosby, who announced the new board to StudentsFirst members. "I've long been an advocate for public schools and educational programs that have focused on the developmental needs of children," Cosby said in an email to StudentsFirst members. "In fact, in 1976 I earned a doctorate in education – and my passion for education didn't end when I received my diploma. I've been arguing that we need to make a greater commitment to education ever since."
Joel Klein, former Chancellor of the New York City public schools, pointed to the successes StudentsFirst has had in building a movement and advocating for common sense education reforms across the country.
"What I've learned from working to improve public schools is that you have to be willing to take on the toughest fights and stand on principal in order to make a difference, even if the sort of reforms you're working for seem like they should be common sense," said Klein. "In its first year and a half of work, StudentsFirst has taken on tough fights and made a real difference to help improve our nation's schools, and I'm proud to be joining their work to fight for great schools and great teachers for every kid in America."
About StudentsFirst:
StudentsFirst is a bipartisan grassroots movement of more than 1 million members nationwide, working to focus our education system on what's best for students. Today, too many of America's children are not getting the quality education they need and deserve. StudentsFirst is helping to change that with common sense reforms that help make sure all students have great schools and great teachers. The organization is working to ensure educators are valued for the critical role they play in kids' lives, families have high-quality school choices and a real say in their child's education, and that tax dollars are spent wisely on what works for kids. Launched by former Washington D.C. Public Schools Chancellor Michelle Rhee in December 2010, StudentsFirst has successfully helped pass more than 70 student-centered policies in 17 states, and the movement continues to grow. Visit the website at
www.studentsfirst.org
.
Source: Press release