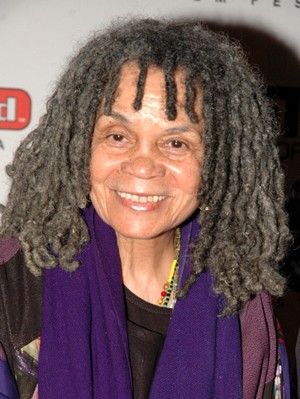 Featuring Community Activist Shirley Sherrod, World-Renown Poet Sonia Sanchez, Civil Rights Champion Dr. Mary Frances Berry and Sweet Honey in the Rock Founder Bernice Johnson Reagon
PITTSBURGH, PA — The Association for the Study of African American Life and History (ASALH), well-known for being the founders of Black History Month, will hold its annual convention on September 26-30, 2012 at the Westin Convention Center Hotel in Pittsburgh. The annual convention, now in its 97th year, brings together more than 900 leading scholars, historians and supporters of the study of African American life and history. This year's theme, "Black Women in American Culture and History," honors African American women and their impact on the African American community and the nation. Pictured is poet Sonia Sanchez.
The 2012 Convention will feature a variety of events and sessions, including events that are free and open to the general public. Over 175 sessions on black history will be offered throughout the entire convention. An author's book signing, including 50 authors, will take place on Thursday, September 27th, starting at 6 p.m. Plenary sessions include
We need Your Hurricane Voices
: A Discussion with Sonia Sanchez and Bernice Johnson Reagon on Thursday at 4 p.m.,
Mightier than the Sword
: Conversations on the Life and Legacy of Ida B. Wells-Barnett on Friday at 5 p.m., and
Changing the Odds for Others
: The Legacy of Derrick Bell on Saturday at 4 p.m. Also on Saturday at 7:30 p.m., Shirley Sherrod will be the keynote banquet speaker. There are several other opportunities to be a part of this great convention, including a poetry slam (an open mic evening for anyone interested), a youth day, several banquets and luncheons, black history tours of Pittsburgh, and a teacher's workshop. A complete schedule of events is provided at
http://asalh.org/Conference_Schedule.html
.
The convention kicks off on Wednesday night, September 26th with a reception and tour at the Heinz History Center in the historic Strip District at 6:45 p.m.
Participation in ASALH's convention is open to non-ASALH members and many activities are not limited to conference registrants. Attend any of the free public events and sessions, sign up as a convention volunteer or have your own exhibit area, space is still available. Prices, exhibitor registration and advertising information can be found at
http://asalh.org/exhibitorsconventionpage.html
. For more information on volunteer opportunities, go to
http://asalh.org/Conference_Volunteers.html
.