Chief of Staff Virgil Miller, Guest, FL Rep. Alan Williams, and FL Commissioner Andrew Gillum attend IMPACT's annual "PREVIEW: A Red Carpet Affair" on September 21, 2012 at the St. Regis Hotel in Washington, D.C.
By

Ebonie Johnson Cooper
Last week the Nation's capital celebrated the 42nd Annual Congressional Black Caucus Foundation's (CBCF) Annual Legislative Conference (ALC). On Friday September 21, while members of Congress hosted state soirees, IMPACT took time to honor the nation's most influential emerging leaders at "PREVIEW: A Red Carpet Affair 2012." Held at the St. Regis Hotel, PREVIEW recognized IMPACT's 12 Leaders of the Month; young leaders who make significant positive contributions to their communities, both professionally and philanthropically. While all of the Leaders deserved recognition, through popular on-line voting, Founder/Editorial Director of Urban Cusp, Rahiel Tesfamarian won the IMPACT Leader of the Year Award.
The event opened with Sabrina Fulton, the mother of the slain Florida teen Trayvon Martin, along with her Attorneys Daryl Parks & Benjamin Crump. With more than 600 guests in attendance, PREVIEW was definitely the event to attend. Guests enjoyed a live musical performance, cocktails and an array of networking opportunities that included government agencies, non-profit organizations, and top international corporations. It was truly the affair to attend for any Emerging Leader!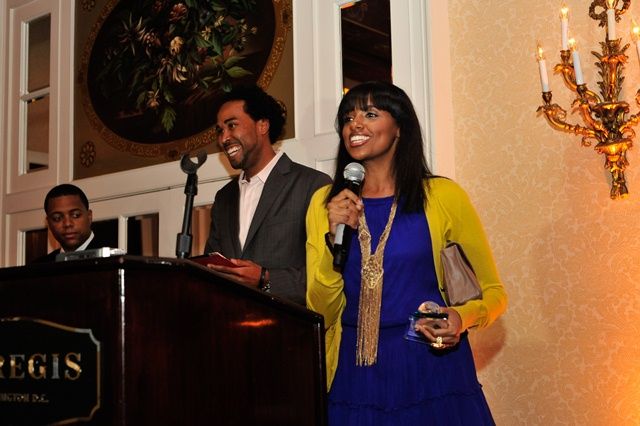 IMPACT Director David Johns presents Editorial Director/Founder of Urban Cusp Rahiel Tesfamariam the IMPACT Leader of the Year Award.
IMPACT Leaders of the Month are honored for their excellence at "PREVIEW: A Red Carpet Affair 2012."
In addition to PREVIEW, IMPACT hosted other events during CBCF ALC week that included an Emerging Leaders Town Hall and the Young Elected Officials Roundtable featuring young elected officials, policy professionals, and members of the Obama Administration.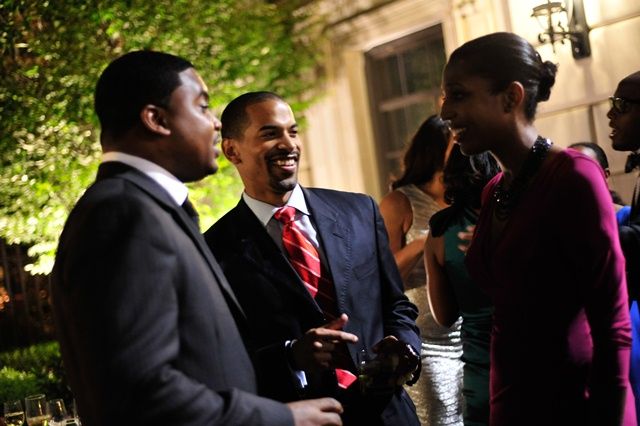 IMPACT (@teamIMPACT) is a nonprofit organization whose mission is to engage and build a network of young professionals of color to foster civic engagement, increase knowledge of the political and legislative processes, and enhance economic empowerment opportunities. For additional information about IMPACT, visit
www.IMPACT-dc.com
.