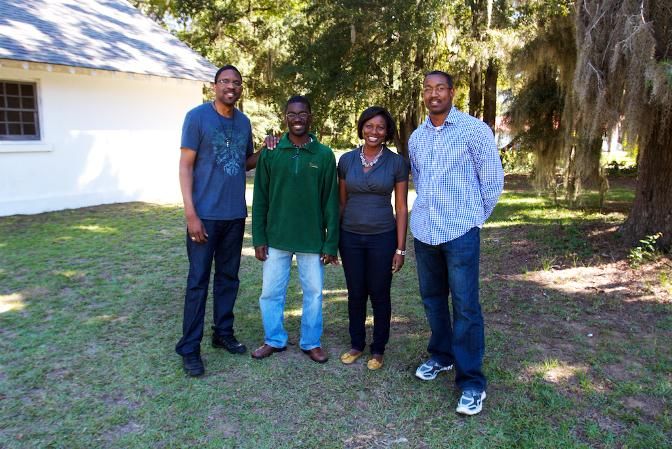 Members of the giving circle Birmingham Change Fund, host for the convening.
2012 Community Investment Network Conference to be held in Birmingham, AL
RALEIGH, NC— The Community Investment Network (CIN) announces its 2012 National Conference, titled "Philanthropic Renaissance: Illuminating Creative Expressions of Giving." The conference takes place October 4-7, 2012 at the Sheraton Hotel in Birmingham, Alabama. The public is invited to participate in the full weekend of activities or a specific conference session. Registration information can be found at:
http://www.thecommunityinvestment.org/philanthropic_renaissance
.
"The theme represents a renewed vision and understanding that when ordinary people pool their time, talent, and resources we can accomplish extra ordinary results," says CIN Board Vice Chair
Lyord Watson
Jr. CIN, a nonprofit membership organization, encourages and supports people to collectively think, act and give strategically to drive social change in their communities.
This year marks the eighth CIN gathering where donor education and discussions of community-led philanthropy attract participants from across the country. The national conference draws seasoned donors as well as emerging philanthropists who are eager to share and gain deeper knowledge. Diverse and ever-evolving, conference presenters and attendees include leaders of giving circles, nonprofits, neighborhood associations, community groups, civic organizations and foundations.
CIN comprises 14 giving circles and is growing nationwide, in both urban centers and rural areas. Giving circles are a way for people to pool resources and invest time, talent and treasure to strengthen communities. Host of the upcoming conference is the giving circle,
Birmingham Change Fund
.
The 2012 conference promises an invigorating mix of fellowship and learning. Breakout and plenary sessions will delve into such topics as: Giving Circles 101, Social Entrepreneurship, Collective Giving and Democracy, Social Media and Community Change, Philanthropy in a Faith-based Context and more.
Keynote speakers for plenary sessions include:
Carol Jenkins
, an award-winning writer, producer and consultant on media issues, women and people of color. Jenkins is the granddaughter of A.G. Gaston, a Birmingham entrepreneur that became one of America's early African-American multi-millionaires in the mid-20th century; and Barry Knight, a social scientist and adviser on evaluation and knowledge management for the Global Fund for Community Foundations.
For more information on the CIN 2012 National Conference visit:
www.thecommunityinvestment.org
and follow updates on Twitter at
@communitynetwrk
and
@cinconference
.