Charles Johnson, Keith Miles, Kojo Bentil, James Nixon and John Dokes attend the launch of the Secret Supper Club in Washington, DC.
Philanthropy and mentorship take focus at exclusive gathering in the nation's capital
WASHINGTON, DC - On October 10th in a private dining room at a downtown Washington location, a distinguished group of local male executives and influencers gathered for the launch of the Secret Supper Club; an invite-only dinner program created to deepen existing friendships, foster new ones, and stimulate intellectual and social discourse among guests. The aim of this global dinner program is to encourage attendees to discuss philanthropy, mentorship, leaving a legacy and paying it forward.
Swiss watchmaker Baume & Mercier sponsored the evening, as representatives were on hand to discuss the philanthropic and mentorship programs that the brand supports. Their slogan "Life is About Moments," was a perfect fit for the evening's theme. Guests were treated to dinner along with special South African wines generously donated by Kaia Wine Bar. As a thank-you for attending, guests were given a one-of-a-kind Baume & Mercier branded Lancel travel bag.
Attendees included prominent business leaders Ernie Jarvis, Larry Irving, James Woodyard, Tony Rome, Michael Pickrum, James Nixon, Oral Muir, Keith Miles, Anthony Junior, Tim Simons and Kojo Bentil Esq.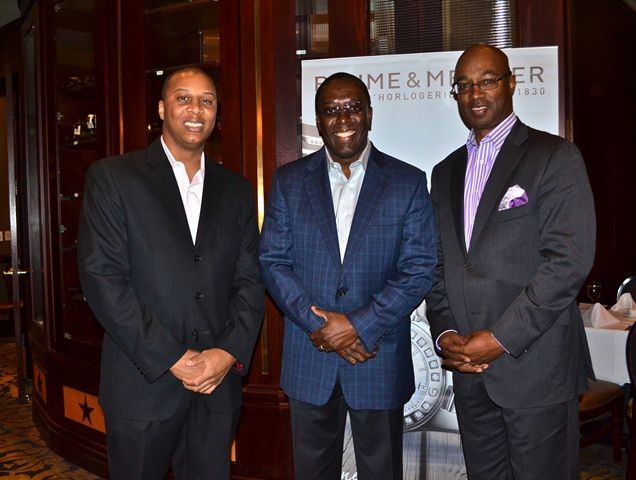 James Nixon, Oral Muir and Larry Irving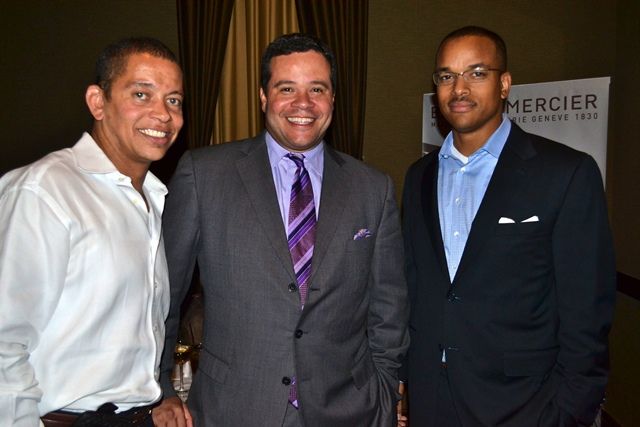 Roger Richmond, Ernie Jarvis and Michael Pickrum
James Woodyard and Maurice Bellan
The Secret Supper Club was conceived by Diversity Affluence and produced by Influence Events along with the help of David Sutphen, Partner at Brunswick Group, Ed Dandridge, CEO of National Association of Investment Companies and Troy White, Founder of Wytehouse Marketing.
Andrea Hoffman, CEO of Diversity Affluence and Troy White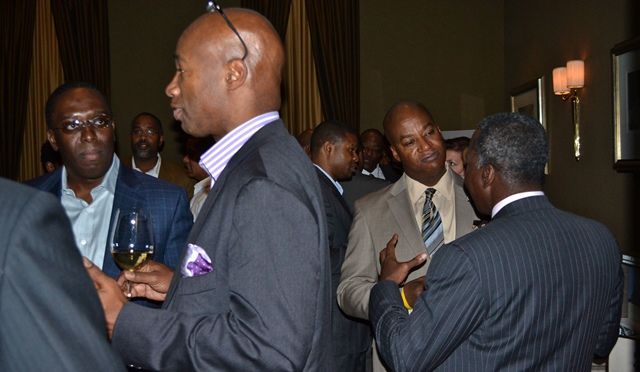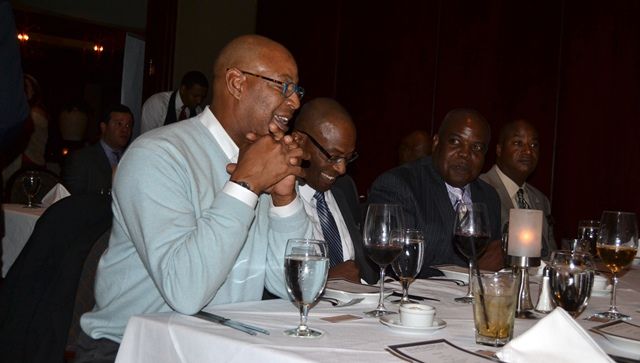 Menu for the evening
Travel bag provided to guests courtesy of sponsor Baume & Mercier
About Diversity Affluence
As the only company of its kind, Diversity Affluence is a New York-based diversity research, marketing communications and business development consultancy that helps brands and businesses understand and market to affluent ethnic consumers - a group coined as "Royaltons™." For more than 25 years, Andrea Hoffman, Diversity Affluence's founder and chief executive officer, has been a marketing strategist and trend forecaster. For more information, visit
www.DiversityAffluence.com
.
Photo credit: Allix Wright