NEW YORK - On Tuesday, October 6th, the Sphinx Organization, a Detroit based nonprofit that transforms lives through the power of diversity in the arts, hosted its 2012 Sphinx Virtuosi at Carnegie Hall in New York City. Co-presented by Bloomberg and the Sander and Norman K. Buchman Fund, the annual concert showcased the critically acclaimed all Black and Latino Sphinx Virtuosi and featured performances from Sphinx Competition alumni. The event's Honorary Chair, Yo-Yo Ma, is a celebrated cellist, educator, and a distinguished member of Sphinx's Honorary Committee and the President's Council on the Arts and Humanities. Sphinx Board Members Andrea Hoffman and Diana Bianchi Moison, and Sphinx Advocate Kristen Denner served as co-chairs for the memorable evening.
The Sphinx Virtuosi was joined by guest artist American jazz trumpeter and bandleader Irvin Mayfield, and the concert also featured Catalyst Quartet, Gabriel Cabezas, and Elena Urioste in this year's eclectic program titled "Music of the Americas." After the performance, which received rave reviews from the
NY Times
, Sphinx hosted an 'Afterglow' reception:
Reginald Van Lee, Guest, Aaron Dworkin, founder of Sphinx and featured event guest, Rocco Landesman, NEA Chairman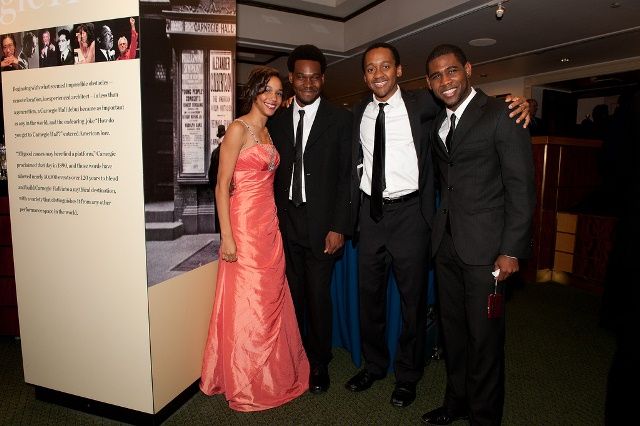 Adé Williams (left), first place junior division winner of the 2012 Sphinx Competition for young Black and Latino string players
Guests at the 'Afterglow' reception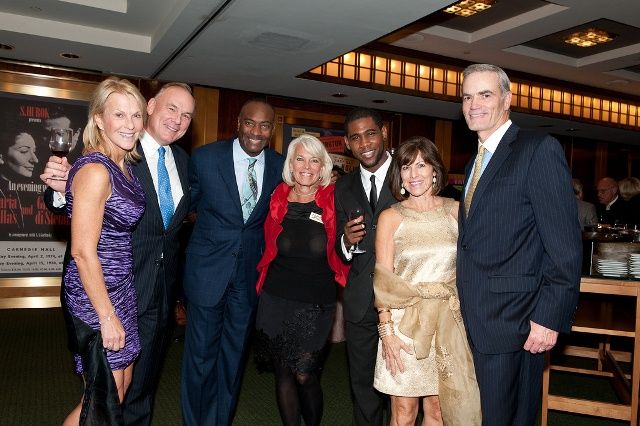 Sphinx
was founded by Aaron Dworkin, a social entrepreneur,
author
and visual and performance artist. Named a 2005 MacArthur Fellow, Dworkin is a Member of the Obama National Arts Policy Committee and President Obama's first appointee to the National Council on the Arts. The organization was recently granted $1 million from the Knight Foundation to support their development of young musicians of color through their annual Sphinx Competition. See previous highlights
here

.
Sphinx Announces Inaugural SphinxCon: February 15-17, 2013
Did you know that less than 1% of repertoire presented by American orchestras today is that by composers of color? And that Blacks and Latinos comprise less than 5% in our orchestras? To address this, the Sphinx Organization has created SphinxCon to convene a critical mass of performing arts leaders and practitioners on the topic of diversity and create a space for discussion and sharing. Among the featured speakers are Delroy Lindo, actor; Farai Chideya, author, and journalist; David Baile, CEO, International Society for the Performing Arts; Chris Genteel, Google; and Shirley Stancato, New Detroit. SphinxCon will be held February 15-17, 2013 in Detroit at the Marriott Renaissance Center. Get inspired, build connections: make a difference! For more information and to register, visit
here

.
Photos courtesy of Sphinx