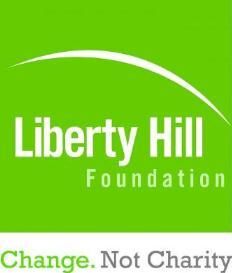 LOS ANGELES, CA - The Liberty Hill Foundation has announced the release of a new study,
Giving Black in Los Angeles
, a significant contribution to our understanding of Black giving today.
Historically, African Americans have had a rich tradition of giving, but have seen themselves as givers not philanthropists, and have been perceived by others primarily as recipients of philanthropic dollars. With the financial successes of many African Americans over the last half century, that perception must change. With financial success comes greater interest, consideration and sophistication in the philanthropic efforts by African Americans.
The report was authored by Professor Ange-Marie Hancock, Associate Professor of Political Science and Gender Studies at the University of Southern California and funded by The California Endowment, Tides and Rockefeller Philanthropy Associates. Based on focus groups and survey data from African American donors in Los Angeles there are some surprising findings. The three donor profiles that emerged from this study are:
The "Building the Black Community" Donor. Donors more concerned that their dollars go to organizations that target African American recipients than other respondents.
The "Issue Impact" Donor. Donors more concerned with the issues they care about than the identity of the people affected by the issues.
The "Hardwired To Give" Donor. Donors that embrace giving as part of their personal identity, but are also identifiable by their public as well as their private behavior.
Their findings represent just the beginning of intensifying interest within the African American community about its philanthropic assets and power, and how to deploy them. The study also provides four opportunities for building black philanthropy, and examines where African Americans make charitable gifts and dispels the myth that African Americans give only, or even primarily, to the church.
Visit
HERE
to read the report.
About the Liberty Hill Foundation
: Liberty Hill Foundation advances movements for social change through a strategic combination of grants, leadership training and alliance building. Uplifting Change, a Liberty Hill initiative now in its third year, creates spaces for African American donors to think collectively about harnessing the philanthropic power of the African American community.
www.libertyhill.org
.