Judy Ford, Sunrise Consulting; Tracey Webb, founder, The Black Benefactors and BlackGivesBack.com; Edward Jones, Council on Foundations and Black Philanthropic Alliance (BPA) Board Chair; Miyesha Chappell, Cafritz Foundation; and Thelma Jones, BPA and Black Benefactors Founding Member at the "Celebration of Black Philanthropy" holiday happy hour and anniversary event on Thursday, December 6, 2012 in Washington, DC.
Event Commemorated 5th Anniversary of The Black Benefactors and 10th Anniversary of the Black Philanthropic Alliance
WASHINGTON, DC - On Thursday, December 6th, guests gathered to celebrate the anniversaries of two groups that promote and strengthen black philanthropy in the nation's capital –The Black Benefactors and the Black Philanthropic Alliance. The event was held at the historic Thurgood Marshall Center, the former home of the first full service YMCA for African Americans in the nation.
The
Black Philanthropic Alliance
is a network of professionals in philanthropy and nonprofits who identify, manage and influence investments and resources to strengthen and connect the Black community in the Washington, DC region; and hosts
The Black Benefactors
, a local giving circle that provides grants and in-kind support to organizations serving the African American community.
BPA Members: Edward Jones, Miyesha Chappell, Kensei Phillips, Natasha Kearns, Thelma Jones and Glen O'Gilvie, BPA Vice-Chair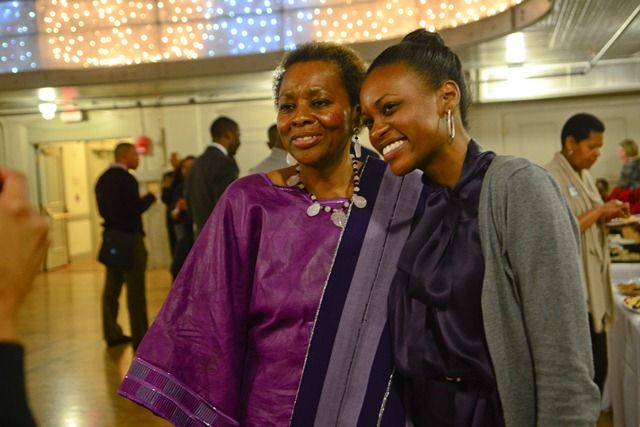 Thelma Jones and Ebonie Johnson Cooper, FriendsofEbonie.com
Among the guests included local foundation and nonprofit executives, community leaders and members of both organizations, who enjoyed appetizers, wine and live festive songs provided by musician Saleem Waters. During the program portion, grantees and members who received support from both organizations spoke about the importance of their work. Michael Bobbitt, artistic director of Adventure Theater, spoke about the grant received from The Black Benefactors in support of their
African American Adventures
series – productions based on popular black children's books. Dwight Deneal, board chair of African Continuum Theatre shared about his involvement with BPA's board match program, which prepared him for board service in the community. Speakers also included Darryl Lester, founder of Community Investment Network (CIN) and Hindsight Consulting, and Kenny Ashe, board member for CIN.
Darryl Lester speaks to guests about his groundbreaking work with giving circles.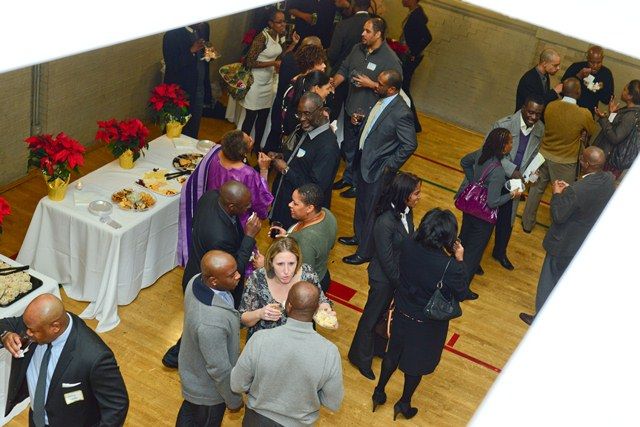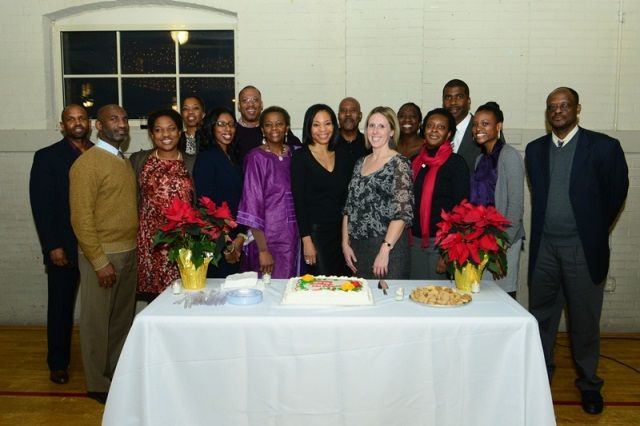 The Black Benefactors
Sponsors for the event were
Thurgood Marshall Center
,
Imagine Photography
and NWA Events. Employees from the World Bank Group-IMF African American Association served as volunteers. Photos from the event can be viewed
here
.
For more information on the Black Philanthropic Alliance, visit
www.blackphilanthropicalliance.org
and The Black Benefactors, visit
www.blackbenefactors.org
.
Photo credit: Kea Taylor/Imagine Photography