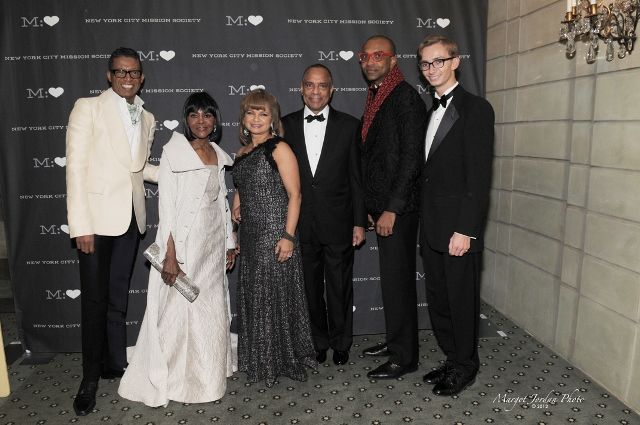 b. Michael, honorees Cicely Tyson and Kathryn Chenault; Kenneth Chenault, Mark Anthony and Cole Rumbaugh attend the NY Mission Society's Bicentennial Gala. Photo by Margot Jordan
NEW YORK, NY – On December 12, 2012, New York society gathered at The Pierre to celebrate the New York City Mission Society with 200 years of uninterrupted service with a Bicentennial Gala. The organization was founded in 1812, and is one of the oldest social service agencies in the city. The New York City Mission Society helps children, youth and families in New York City's poorest communities transcend the ills of poverty and create a cycle of success for generations to come.
The gala's 2012 honorees were Kathryn C. Chenault, Esq., who received the public service award and legendary actress Cicely Tyson receiving the alumnus award. Co-bicentennial honorees were Citibank, N.A. and City Hall. The Reverend Dr. Calvin O. Butts, III and Dina Merrill Hartley served as honorary chairs. Gala vice-chairs were The Honorable David N. Dinkins and Alexis E. Thomas, and gala chairs were Lloyd W. Brown, II, Alicia Bythewood, Stanley H. Rumbough and Jean Shafiroff.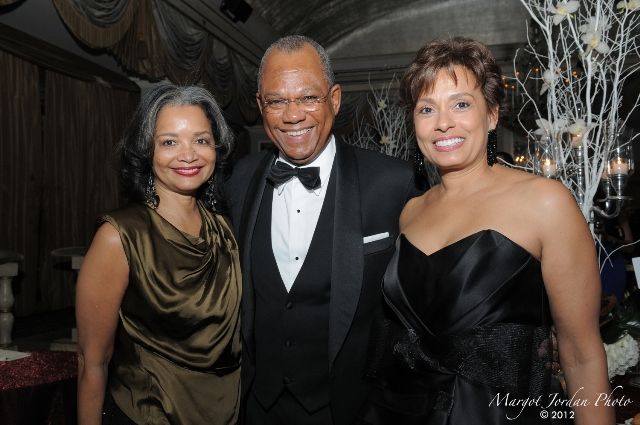 Jonelle Procope, Rev. Dr. Calvin Butts and Yolanda Brown
Hon. David N. Dinkins and honoree Cicely Tyson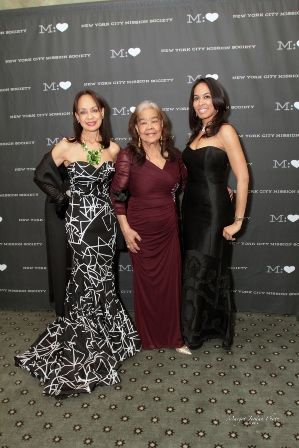 Alicia Bythewood, Lim Riley and Brie Bythewood
Alexis Thomas, Cicely Tyson, Hon. David N. Dinkins & Joyce Dinkins
The proceeds from the Bicentennial Gala will help to fund a $20 million capital campaign, a significant portion of which will go towards the renovation of Minisink Townhouse, New York City Mission Society's flagship community center in Central Harlem. These funds will also enable New York City Mission Society to continue to provide essential services in New York City's impoverished communities.
www.nycmissionsociety.org
Photo credit: Margot Jordan | International Photojournalist |646 226 6652