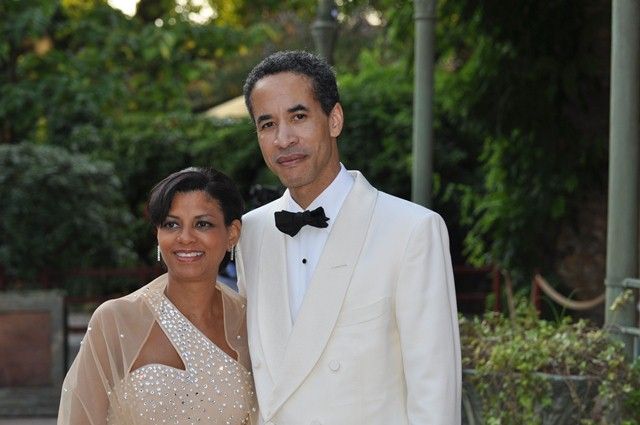 Karen and Charles Phillips, founders of Phillips Charitable Organization
NEW YORK, NY – Phillips Charitable Organization, founded by philanthropists Karen and Charles Phillips, have announced recent grants supporting single parents and a Howard University engineering student.
Howard University student Solomon Jones first met
Phillips Charitable Organization
(PCO) board member Eric Garvin when Mr. Garvin received a Community Service Award at the 2011 Black Engineers Award Gala. Solomon was in the audience and remembered Mr. Garvin and followed his career. With two semesters left before he graduates, Solomon has maintained an impressive GPA. The head of the computer science department strongly endorsed Solomon.
Solomon contacted Mr. Garvin about a possible scholarship and to continue on his quest to become an engineer, as the Phillips Charitable Organization has focused on disadvantaged students in engineering for several years. The shortage of qualified engineers is a major challenge for economic growth in the United States as more products and services depend on technical innovation. This shift is transforming the job market and the economy and PCO aims to do its part to help the transformation.
Mr. Garvin quickly contacted the appropriate university administrators and arranged for a grant to be wired to Howard University so Solomon could remain in school and continue his education. Mr. Garvin will continue to mentor Solomon on his way to graduation. Solomon was raised and is supported by his 77-year-old grandmother who would like nothing more than to see her grandson graduate with an engineering degree.
Other recent grants benefited a single mother of four with lupus to help pay for rent and other necessities, and support for a single mother of two battling cancer to help with nursing school costs.
Karen and Charles Phillips shared with BlackGivesBack about the importance of supporting individuals as a foundation focus:
"Phillips Charitable was founded with the expressed goal of getting financial aid directly to individuals quickly. Our grantees are mostly single mothers and wounded veterans and have limited options for help and can't wait for a long or complex application process. Our direct approach ensures that 100% of the foundation's assets are disbursed to people in need while the board covers all administrative expenses. We've provided over 150 grants the last three years and formed a lot of friendships with the grantees who have names and personal stories we know."
About the Organization
: Karen and Charles
Phillips Charitable Organization
is a registered 501(c)3 non-profit foundation providing financial help for single parents, students interested in engineering, and wounded veterans. 100% of the foundation's assets are disbursed directly to grantees. Their charter: urgent cases where a timely bootstrap grant can initiate meaningful change toward a planned recovery. Founded by Charles Phillips, CEO of Infor, and wife Karen Phillips, the foundation has expanded staff to multiple states and awarded over 150 grants.