By Tokiwa T. Smith - San Francisco/Oakland Contributor
This week is National Engineers Week, which focuses on encouraging youth to pursue careers in engineering. As we celebrate Black History Month, it is important that we encourage youth of African descent to pursue science, technology, engineering and mathematics (STEM) careers by telling them the stories of past and current STEM professionals of African descent. There are several reasons that I am choosing to use the term African descent instead of African American. The first reason is that when our ancestors arrived in this country, most of the people of color that were categorized by the racial identification of "Black," originated from one of the countries on the African continent. The second reason is that most, if not all of the foundations of science, engineering and mathematics come from ancient African civilizations such as Kemet (Egypt), Mali and others. I had the privilege of learning this in college by my mentor Dr. James Grainger. Therefore, when we use the term African descent, it not only connects our past, present and future, but it connects us to people no matter what country we originate from.
The first step to creating the next generation of STEM professionals of African descent is a concept and term I have created and am currently working on a publishing a paper on; called "the continuum of learning." The "continuum of learning" is an environment where children are constantly learning because there are educational experiences that take place at school, at home and in the community. There is no "designated" place for learning; instead children are constantly engaged in learning experiences both inside and outside of the classroom. When this continuum of learning takes place, children achieve academically and are prepared for post-secondary opportunities.
The second step to create the next generation of STEM professionals of African descent is exposure and engagement. If we want kids of African descent to pursue STEM careers, we have to expose them to STEM careers at an earlier age. The exposure is two part; providing opportunities for them to learn what STEM professionals do and exposing them to STEM professionals of African descent. Engagement is ensuring that youth engage in diverse STEM educational experiences. These experiences should include engaging in hands on STEM activities in the classroom and in the community, visiting STEM museums and participating in STEM based academic programs.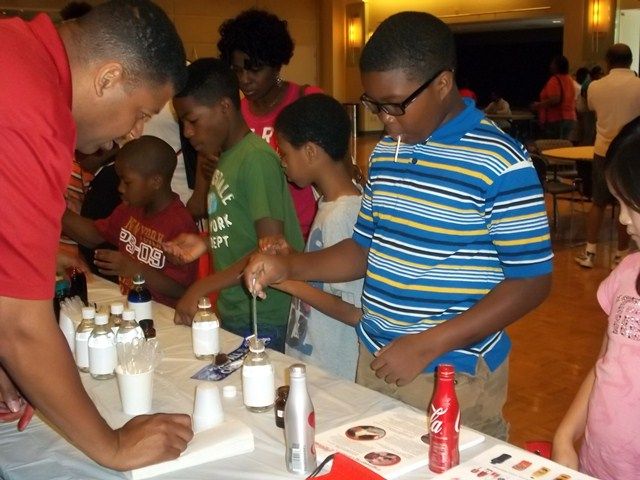 In order to create this next generation of STEM professionals, each individual that believes in STEM education should give their time and/or resources to support STEM education. Your giving back can be as simple as purchasing and donating school supplies that are connected to math or science courses such as calculators, protractors, rulers, gloves, science supplies and equipment for your local school. It can be volunteering your time or making a financial contribution to an organization that supports STEM education. If you want to ensure that our youth are a part of the future STEM workforce; find a way to give back with the resources that are available to you.
About Tokiwa
:
A native of Miami, FL and an alumnus of Florida A & M University, Ms. Tokiwa T. Smith is a social entrepreneur and science, technology, engineering and mathematics (STEM) educator with over 10 years' experience working in education and philanthropy. She is the Founder and Executive Director of
Science, Engineering and Mathematics Link Inc
.
and CEO of Kemet Educational Services, a STEM education consulting firm. Tokiwa was recently named as one of
10 Black Tech Twitter Tweeps to Watch
by Ebony.com.