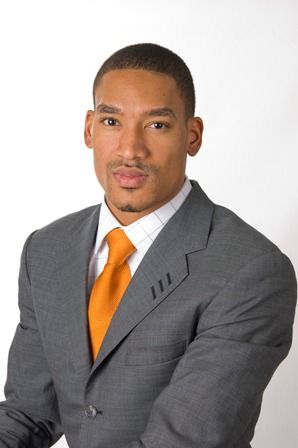 In New York City, there are nearly 14,000 children in foster care, with almost 6,000 new youth entering the system every year. Of those youth, approximately 1/3 are between the ages of 13-19, and less than 20% expect to be adopted. That equates to 1,100 youth aging out of the foster care system in New York each year without a permanent home, family or support network.
Data has shown that the older a child gets, the more difficult it is to find a permanent home. The impact of this has resulted in higher rates of teen pregnancy, homelessness, unemployment and involvement in the criminal justice system for this population.
One of those youth who aged out of New York's foster care system is making it his life's mission to ensure that no other child has to experience the challenges he had to overcome due to the lack of a stable, loving and nurturing adoptive family.
Meet
Jamel Robinson
, founder of the
Jamel Robinson Child Welfare Reform Initiative
(JRCWRI). After spending 21 years in the foster care system without being adopted, he beat the odds and is now a successful child welfare reform advocate. Established out of personal experience, great loss, and significant triumph, JRCWRI's mission is to advocate and empower at-risk youth and the adults that nurture their potential. Ultimately, the organization's goal is to prevent homelessness and recidivism while promoting self-sufficiency and independence, responsibility, outreach and volunteerism.
Jamel is a sought after speaker and advocate, and is the recipient of many prestigious awards, including the 2008 Hero Award from The Book Bank Foundation. He has received proclamations from New York City Mayor Michael Bloomberg, former New York Governor David Paterson, New York City Council Speaker Christine Quinn, United States Senator Charles Schumer, United States Senator Kirsten Gillibrand, and a presidential proclamation from the Honorable Barack Obama.
This year, JRCWRI will launch "We Deserve Love Too!," the first youth-led campaign of its kind in New York that aims to draw attention to the high number of teens in the foster care system and their need for permanent, loving homes.
Read on to learn more about this upcoming campaign, Jamel's journey that led him to create JRCWRI and how you can get involved.
As a youth in the foster care system, what support and mentorship did you receive that led you on your journey to become a social entrepreneur?
It was just the opposite. Due to the lack of adequate support and mentorship I felt I received after spending 21 years of my life in the New York City foster care system, I founded the Jamel Robinson Child Welfare Reform Initiative to lead the voice in reform, in an effort to improve outcomes and the quality of life for my former peers in, and transitioning from care.
Studies have shown that African American children and youth are overrepresented in child welfare and foster care systems. How is your organization bringing attention to this issue?
Our organization is bringing attention to this issue by conducting innovative foster and adoption recruitment campaigns to encourage potential foster and adoptive parents to consider taking in a child and/or teen. The truth is that the primary goal for a child taken from their birth parents is re-unification. However, in some cases this is not possible, then the alternative is kinship care, to place the child with a relative, and if not promising, the last option is to place that child in a foster boarding home and free the child up for adoption. The definitive goal is to ensure the safety and wellbeing of the child, in due course safeguarding their potential in a healthy, loving, and nurturing environment.
Since the founding of your organization in 2008, what are some of your successes?
One of our greatest successes as an organization was our staunch advocacy in ensuring that a local law protecting youth from transitioning from foster care to homelessness will be upheld and enforced by the court, whereby, the court would mandate the City to create pathways for greater opportunity for housing and transitional supports for youth on the verge of discharge from care. In October 2011, the City settled the case, approved by State Supreme Court Justice Geoffrey Wright. Through this settlement, the City has agreed to put in place essential services to prevent these vulnerable young people from being discharged from foster care into homelessness. This settlement will benefit young people ages 18 to 21 that are discharged from foster care in New York City each year. Services these vulnerable young people desperately need in order to transition to independence.
Another one of our greatest successes is our relationship with New York City Human Resources Administration, a relationship that has led to several hundred youth securing the income necessary to obtain supportive housing in an effort to reduce homelessness and ensure stability for youth after their discharge from foster care. And, another success will be the launch of our We Deserve Love Too! campaign.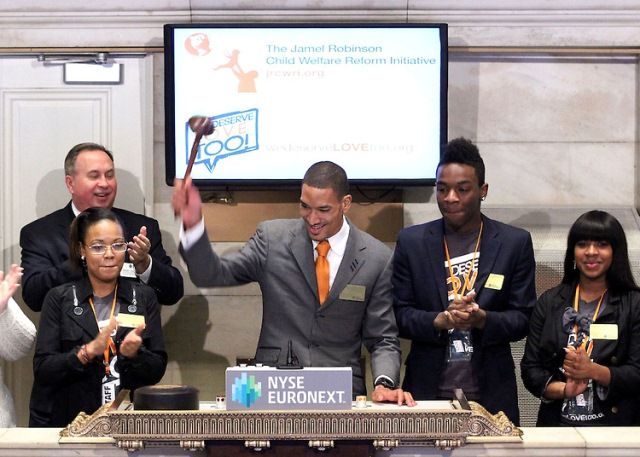 Jamel Robinson, Chief Executive Officer of the (JRCWRI) rang The Closing Bell at the New York Stock Exchange on Monday, January 28, 2013 to highlight the pre-launch of its We Deserve LOVE Too PSA Campaign focused on identifying more foster and adoptive homes for teens.
(View video
here
.)
Please share more about your new PSA campaign, "We Deserve Love Too." What do you hope to accomplish and how can readers get involved?
We Deserve Love Too! is the first youth-led campaign of its kind in New York City history, designed to draw attention to the high number of teens in foster care and their need for permanent, loving homes that can provide stability, a sense of belonging, the support necessary to grow into healthy, productive adults, and HOPE! Our goals are to spread awareness of how many teens are in need of homes and how adoption at this pivotal point in a child's life can yield positive influence; to address the most common reasons families give for avoiding the adoption of teens and show that teens deserve love too!; and to increase the number of teens 13-19 that are adopted or placed with foster families that may not have considered taking in a teen before. We were recently informed by a prominent law firm that specializes in family law that their firm will donate pro bono legal services to finalize any teen adoption during the campaign. And, we received word that General Colin L. Powell, USA (Ret.) former Secretary of the United States and Chairman of the Joint Chief of Staffs will be endorsing the We Deserve Love Too campaign!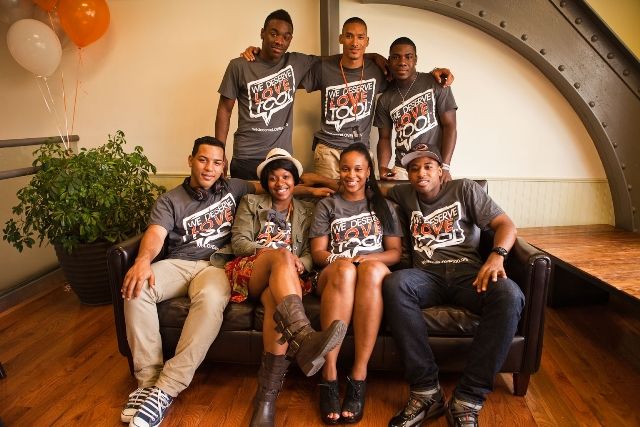 Furthermore, we are working with a plethora of grassroots organizations, colleges and universities, corporate volunteers, youth in foster care, high schools, civic groups, and elected officials to mobilize for the cause. A movement indeed, we are working tirelessly to give youth in care an opportunity to dream, lead and succeed!
Please be sure to check out this
video
, our initial PSA of the We Deserve Love Too! campaign, which outlines our purpose and our plea. Any support you can provide toward this endeavor is immensely appreciated.
JRCWRI believes that teens and young adults aging out of the foster care system, given the same opportunities for education and the same access to critical services, can thrive as well as individuals growing up outside of the foster care system. When it comes to teens, JRCWRI knows their future is boundless with the right influence!
The We Deserve Love Too! campaign will officially launch this May, in observance of National Foster Care Month. Visit
www.wedeserveLOVEtoo.org
and
www.jrcwri.org
for more information. Sponsors for the campaign include Haier, Macy's, Kohls Cares, and Mirror NYC.