Doctors, Dentists Travel to Six Texas Universities to Advise Future Providers & Help Diversify the Health Care Profession
The Tour for Diversity in Medicine, a volunteer program started by
two young doctors
, will launch its third bus tour the week of February 11, this time traveling to six Texas universities to help minority students pursue careers in medicine and dentistry. Thanks to a grant from the Aetna Foundation, 15 doctors, dentists and medical school students from across the country will travel more than 1,000 miles to provide full-day, hands-on workshops to undergrad students on six different campuses.
The Tour for Diversity in Medicine hopes to help diversify the health care profession by giving minority students the advice and tools they'll need to pursue medical careers. Although African Americans, Hispanics and Native Americans compose more than 26 percent of the U.S. population, they represent only 6 percent of practicing physicians and 5 percent of dentists, according to the Association of American Medical Colleges. In 2011, African-American and Hispanic students made up only 15 percent of all U.S. medical school applicants. Yet research shows that patients who receive care from doctors of the same background are more satisfied with their care and more engaged in their treatment.
"Not only does today's physician workforce not reflect the growing diversity of our country, but this health equity gap is often most apparent in the at-risk minority communities that need help most. We are trying to make a tangible difference by going directly to students and showing them the changes that they can make for themselves and their communities by considering a career in medicine," said Alden Landry, M.D., co-founder of the Tour for Diversity in Medicine and an emergency department physician at Beth Israel Deaconess Medical Center in Boston. "Our tours address the national need for a more diverse physician population at a grassroots level--school by school and student by student."
The week of February 11, the Tour for Diversity in Medicine will travel to the following universities in Texas:
Monday, February 11: The University of Texas at El Paso
Tuesday, February 12: The University of Texas at San Antonio
Wednesday, February 13: Texas A&M International University, Laredo
Thursday, February 14: Texas A&M University-Corpus Christi
Friday, February 15: Prairie View A&M University
Saturday, February 16: Texas Southern University, Houston
"As the United States becomes more racially and ethnically diverse, our nation's health care providers must be able to respond to the wide variety of patient perspectives in order to provide the best possible care," said Gillian Barclay, D.D.S., Dr.PH., the Aetna Foundation's vice president and director of national grant making. "The Aetna Foundation is pleased to be a founding sponsor of the Tour for Diversity in Medicine and once again support these dedicated doctors as they help achieve more diversity in the next generation of health care providers. Our support for the tours is part of our ongoing work to develop health care leaders from underrepresented communities."
Alden Landry, M.D. and Kameron Matthews, M.D., J.D., co-founders of Tour for Diversity in Medicine
About 150 students from each school are expected to participate in the full-day program. There are sessions on the medical school application process, admissions tests, financial aid, interviewing skills, and an overview of health disparities. Students will interact one-on-one with mentors who will offer personal insights and share their experiences about how to build a successful career in medicine or dentistry.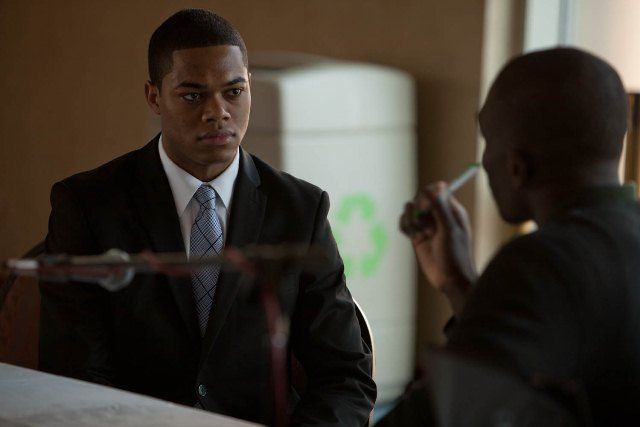 "We're excited to be back on the road and traveling to Texas to reach Hispanic and African-American students. We recognize that many students may not have the resources or information to seek out medical school recruitment fairs on their own, so we come directly to campus to help spark interest in health care careers," said Kameron Matthews, M.D., J.D., co-founder of the Tour for Diversity in Medicine and medical director of the Division Street site of Erie Family Health Center in Chicago. "By offering student workshops with doctors who come from similar backgrounds, we are helping students overcome perceived barriers to entering the medical profession and showing them what steps they'll need to take to build a fulfilling career."
Additional support for the Texas Tour comes from the U.S. Army, AAMC, American Association of Colleges of Osteopathic Medicine, and American Dental Education Association. For more information, follow the Tour for Diversity in Medicine on Facebook and Twitter @Tour4Diversity or visit
www.tour4diversity.org
.