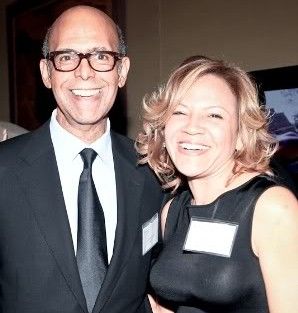 Proceeds From Event Will Provide Scholarships For Future UNCF Students and Provide Support For Member Universities Nationwide
This event has been postponed until 2014.
TAMPA, FL - UNCF (United Negro College Fund), the country's largest and most effective minority education organization, has announced plans for its first-­ever UNCF Swing For The Stars charity golf event. Slated to take place May 17-­19, 2013 at Innisbrook Resort in Tampa, Florida, the event invites attendees to interact with some of the biggest names in entertainment and sports, along with Fortune 500 executives and high-­achieving students from UNCF member historically black colleges and universities.
Funds raised from UNCF Swing For The Stars will provide scholarships for UNCF students and support UNCF member colleges and universities around the country. The weekend's activities will include the UNCF Swing For The Stars tournament, an evening gala event, entertainment and more.
"UNCF Swing For The Stars combines two of my personal passions," said UNCF Swing For The Stars chair
Tamara Harris Robinson
, a philanthropist and vice chair of the UNCF Board of Directors, "golf and sending students to and through college. It's a chance to have a great time for a great cause." Robinson is pictured with UNCF President and CEO, Dr. Michael Lomax.
Celebrity partners participating in the event are Anthony Anderson, Actor/Comedian/Writer; Pat Neely, Restaurateur and Co-Host of "Down Home with the Neelys" on the Food Network; Andre Reed, 4-time NFL Super Bowl Champion; and Kellen Winslow, Sr., 5-time NFL Pro Bowl player. CAA Sports, a division of Creative Artists Agency (CAA) will provide event management and on-site execution.
For more information on the golf event, visit
www.uncfgolf.com
.
Source: Press release