Ailey Young Patrons Circle Steering Committee members Jenny Obiaya and Kara Hollis, Paige Fraser, Steering Committee member Natalie Ginsberg, Edward Spots, Gentry George and Steering Committee member Prentice Onayemi.
Photo by Claudia Schreier
By Ebonie Johnson Cooper
NEW YORK, NY - On Tuesday, March 12,
The Alvin Ailey Young Patrons
and their guests gathered for a cocktail reception at The Joan Weill Center for Dance following Behind-The-Scenes of Ailey II.
Behind-the-Scenes of Ailey II was an opportunity for the Young Patrons Circle, Ailey donors between the ages of 25- 40 who give $250 or more, and their invited guests to view the final dress rehearsal of the second company. Attendees previewed three dance pieces from the Ailey II spring season in the Ailey Citigroup Theater, the same theater where the performance run began on March 16. Many of the guests spoke highly of the performances and couldn't wait to see more!
During the cocktail hour, guests mixed and mingled over music, wine and light fare. Curtistine Walden-Hoes, Director of Patron Relations, shared her excitement and gratitude on behalf of the Ailey family to have so many young professionals gathered in support of the legendary performing arts organization. The Alvin Ailey Young Patrons Circle is an opportunity for young philanthropists with an affinity for the performing arts to invest in the longevity of The Alvin Ailey Dance Theater.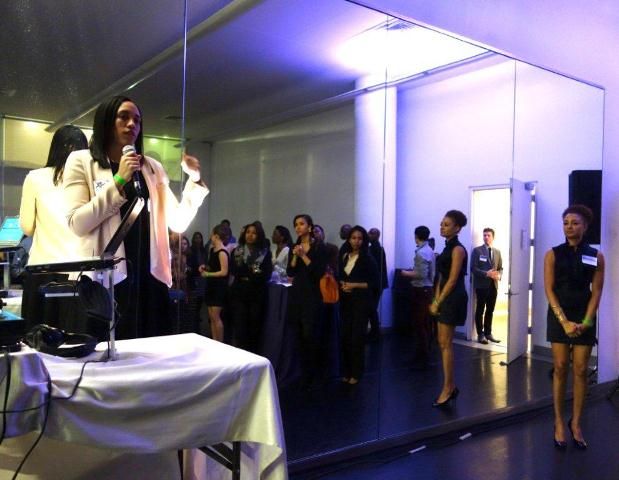 Young Patrons Circle Steering Committee member Kara Hollis speaks at the Ailey II event.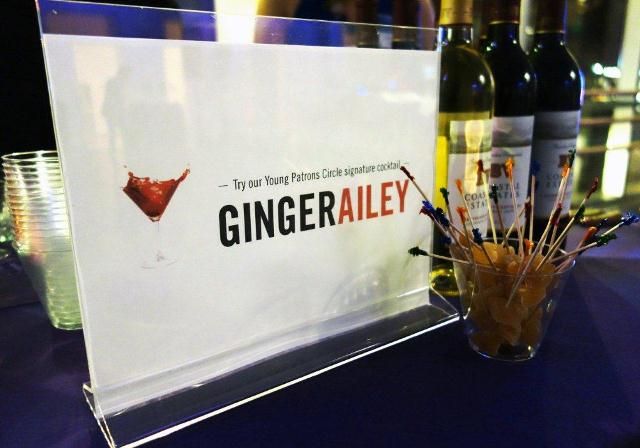 Genese Cage, Jennifer Swayne, Leleah Robinson, T. Nicole Merritt, Ailey II dancer- Daphne Lee, Jovian Irvin, Jaquelynn Griffin and Young Patrons Circle member

Ebonie Johnson Cooper
Prospective Young Patrons can find more information about the circle and join by visiting:
http://www.alvinailey.org/youngpatrons
.
Photos: Claudia Schreier