By Marshay Williams, Guest Contributor
PALM BEACH, FL – On February 25, 2013, over 250 supporters gathered for the Hibiscus Children's Center
22nd Annual Jo Covelli Fashion Show and Luncheon
with special guest, Jade Simmons at the prestigious Sailfish Point Country Club. Simmons is pictured at left with David L. Smythe, an event sponsor.
Jade Simmons
is one of the world's few and most accomplished African American female concert pianists and was a first runner up in the 2000 Miss America pageant.
Guests enjoyed a lovely day that started with champagne, passed "morning fare" hors d'oeuvres and shopping at the Saks Fifth Avenue of Palm Beach Gardens "Pop-Up Boutique." Following an hour of shopping, guests were invited to their seats for a special performance by concert pianist Jade Simmons. To the delight of everyone in attendance, it was clear why Yamaha calls her a "musical force of nature." In addition to being a powerful, passionate and innovative artist, Jade is strikingly beautiful, charming and quick-witted. Above all, for decades, Jade has been an advocate for children in need.
Throughout the day, guests bid on coveted auction items while savoring every bite of their delightful lunch and delectable dessert. As guests enjoyed their desserts and hot beverages, they were treated to what proved to be a "feast for the eyes," a fashion show featuring styles for the coming season by Saks Fifth Avenue of Palm Beach Gardens and added another facet to the event theme "Giving Never Goes Out of Style."
Hibiscus Children's Center would like to thank Co-chairs Ann Vedilago and Nivia Pedroza-Caruso for their creative vision. Thanks to the generous sponsors and supporters of Hibiscus Children's Center – along with the hard work of each volunteer – the event was "the best show ever" as described by the Grand Benefactor, Mrs. Jo Covelli.
Words cannot adequately express how much Hibiscus Children's Center appreciates the generous support provided by Mr. & Mrs. Al and Jo Covelli. They continue to be a beacon of light and love for Florida's abused, abandoned and neglected children.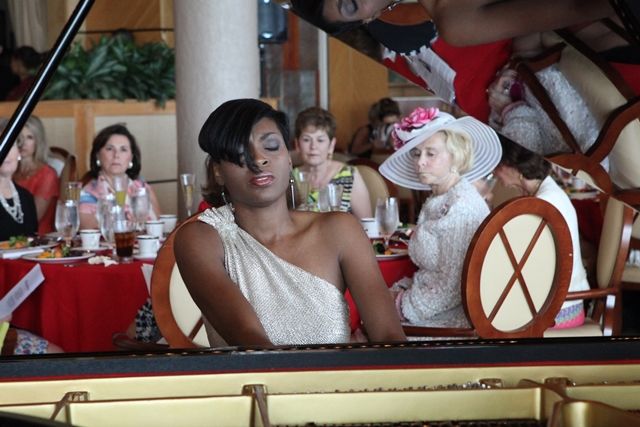 Simmons performs during the event.
Simmons and Marshay R. Williams, Leadership Investments Officer, Hibiscus Children's Center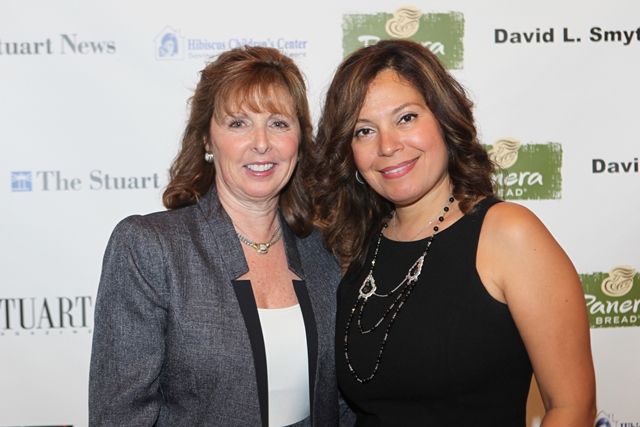 Event Co-Chairs Ann Vedilago and Nivia Pedroza-Caruso
To learn more about how you can help abused, abandoned and neglected children have a brighter future, please visit
HibiscusChildrensCenter.org
.
Photo Credit: Bob Dobens