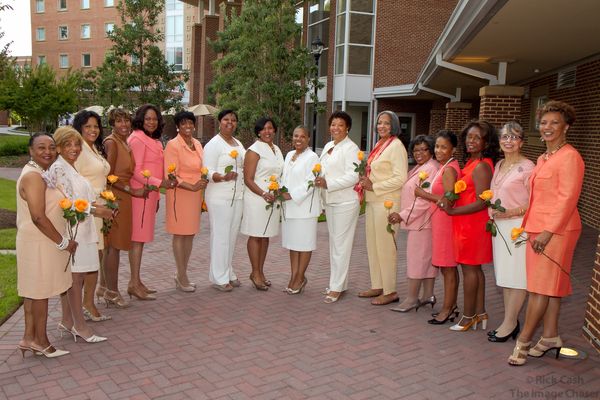 Members of The Society, Incorporated Greater Atlanta Chapter
Photo: Rick Cash
ATLANTA, GA - Thirty years ago in Washington, DC, four women became concerned about budget cuts in arts programs impacting the school system. As a result, Celeste Burton, Davetta Madison, Dorothy Patton and Myrtle Roan founded The Society, Incorporated, an organization of women bonded by friendship and service that is dedicated to exposing, supporting and promoting youth in the arts. Today, the organization has grown to 25 chapters with over 500 members in cities such as Baltimore, Los Angeles, Chicago, and Dallas.
In 2000, the Greater Atlanta chapter was founded by Leanora Davis and Patricia Stokes, and this year the chapter launched its 2013 year of friendship and service to youth in the arts with the induction of four new members. For the past 13 years, the chapter has provided annual awards and support to young people pursuing interests in the literary, visual and performing arts. Members are collectively and individually strong supporters of the arts within the metropolitan Atlanta community.
Over the past few years, the organization has awarded close to $30,000 in scholarship awards and support to students and arts organizations. The chapter has collegiate volunteers and many community partners including the Hammonds House Museum, Southwest Arts Center, Woodruff Library- AUC, Azira Hill's TDP with the Atlanta Symphony Orchestra and visual artist Kevin Cole. In June, the chapter will host its annual High Tea to celebrate the recipients of the Aline Rivers Jones Scholarship in memory of Lady Aline Rivers Jones that will be a rich experience in the visual and performing arts.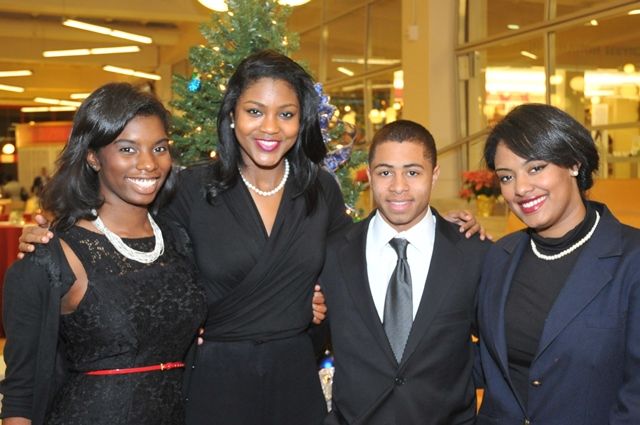 College volunteers at the Holiday Art Tour for the Greater Atlanta chapter of The Society, Incorporated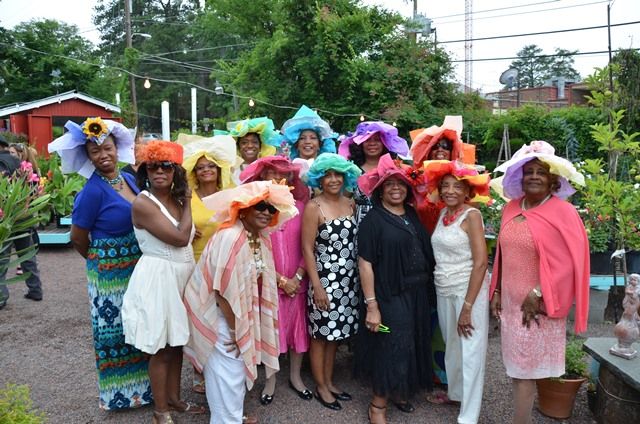 Summertime fun at "Art in the Gardens"
Members of the Greater Atlanta chapter are: Alfreda Mayes, President; Yolanda Head, Vice President; Karon Williams, Treasurer; Lucy Allen, Financial Secretary; Annita Stokes Thomas, Corresponding Secretary; Kimberly Lewis, Recording Secretary; Sylvia Brewer, Parliamentarian; Beverly Williams, Historian; Darlene Charles, Kaneta Cuffie, D. Jea Delsarte, Leanora Davis, Michele Gandy, Lisa Glanville, Joyce Johnson, Rubye McClendon, Yvonne Mayes- Moales, Bucilla Petross, Loretta O. Parham, Fawn Shelton, Renee Sanders and Kami L. Strickland. Life members are Delores Shelton and Joanna Sutton.
To learn more about The Society, Incorporated, visit
thesocietyinc.org
.