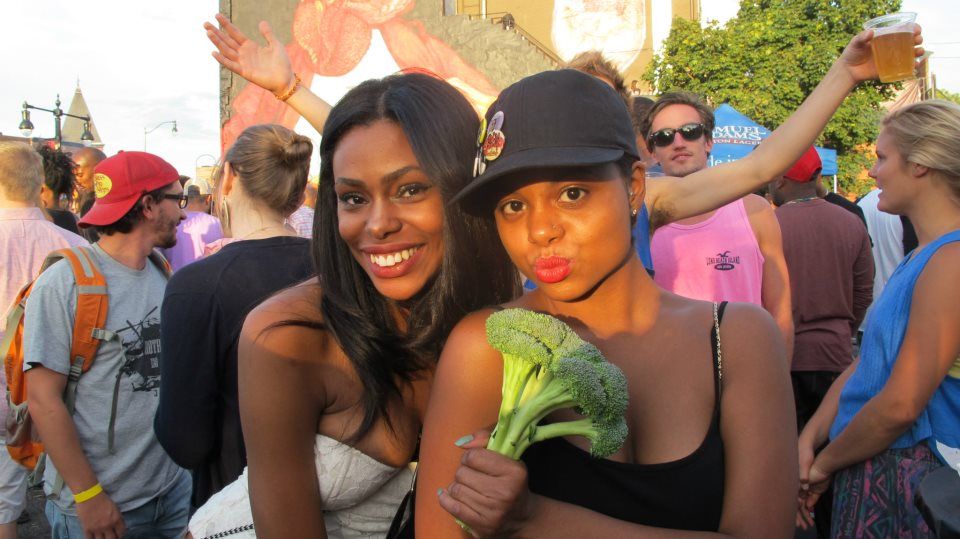 WASHINGTON, D.C. – On Sunday, April 21, 2013, Broccoli City Organic Lifestyle group will partner with Earth Day Network, Sierra Club, Pepco, and Green Scheme to make living a healthy, more sustainable lifestyle cool with Washington, DC's first urban Earth Day celebration, Broccoli City Fest 2013 (BC Fest).
As the Earth Day event debuts in the nation's capital this year, organizers anticipate ample opportunities to engage and educate a crowd of more than 4,000 members of the urban community on strategies that lead toward living a more environmentally conscious and healthy lifestyle. The inaugural festival, taking place at the DC Fairgrounds, promises to become the premier annual event showcasing what it looks like to "go green" in an urban environment.
"Washington, DC is already making great strides on the forefront of the green movement," said Founder Brandon McEachern. "However, there are large pockets of areas, specifically in parts of Southeast and Northeast DC, which still lack local, affordable and healthy food options or access to them. We are here to echo the message of sustainable living throughout the entire city."
The event, held from noon to 8 p.m. and open to adults aged 18 and older, will feature 12 musical performances from artists including Big K.R.I.T., JMSN, Tittsworth and Black Alley. Additionally, attendees are encouraged to visit the vendor market for organic foods, drinks and products for purchase, as well as partake in cooking demonstrations, a sneaker donation drive and group yoga and fitness instruction by Sweat Everyday. Guests are also welcome to lounge on grass and benches in what will be named Broccoli City Park.
Prior to the BC Fest, the team will work alongside Green Scheme and the nonprofit organization Dreaming Out Loud to increase access to healthy, affordable food within underprivileged neighborhoods. "We are helping build urban farms and markets in food deserts to create oases of healthy food," said Darryl Perkins, Director of Community Engagement. "Not only are we talking about raising awareness, we are on the ground working."
Broccoli City Organic Lifestyle, a health and wellness national media platform, established the BC Fest to maximize the impact of their commitment to overcoming the barriers associated with affordable and healthy food options or access in urban areas. Residents in urban communities, particularly minorities, experience disproportionately higher rates of preventable disease; most of which can be averted by maintaining a healthy weight and keeping up with a healthy diet.
"We want to encourage more dialogue about building healthy communities, and hope to promote the economic growth potential in urban farming," said Co-Founder Marcus Allen. "We are giving all people a chance to hear, experience or taste something that many have not been able to easily access before."
The BC Fest will commence rain or shine in an innovative, open-air, mixed-use entertainment destination. Tickets, which can be purchased online for a reduced rate and on site, will grant access to all areas of the festival. Learn more about the festival and how to adopt a healthier lifestyle to share with their community by visiting
www.bcfestival.com
.
To learn more about
Broccoli City Organic Lifestyle,
visit
www.broccolicity.com
.
Source: Press release