Vernon Jordan presents Kathy and Kenneth Chenault, CEO of American Express, with the Philanthropic Leadership Award at the Council of Urban Professionals' 6th Annual Leadership Gala: An Evening of Recognition and Celebration in New York.
NEW YORK, NY – On Tuesday, April 2nd, celebrities and titans of finance, media and law gathered for the Council of Urban Professionals' (CUP) 6th annual Leadership Gala that recognized New York's leading women and people of color in the private sector and nonprofit world. The star-studded event held at Espace began with cocktails at 6pm, followed by dinner and awards at 7:30pm that honored Kathy and Kenneth Chenault with the Philanthropic Leadership Award, Lin-Manuel Miranda with the Breakthrough Leadership Award and Viacom Media Networks with the Corporate Diversity & Inclusion Leadership Award.
Charles Phillips (right), Viacom board member and founder,

Phillips Charitable Organization

s

presents Philippe Dauman, Viacom CEO with the Corporate Diversity & Inclusion Leadership Award. Dauman

noted during his remarks

, "I want Viacom to be a leader in this space. To reflect the diversity of our audiences – on and off our screens. To not just follow existing best practices, but to create new ones."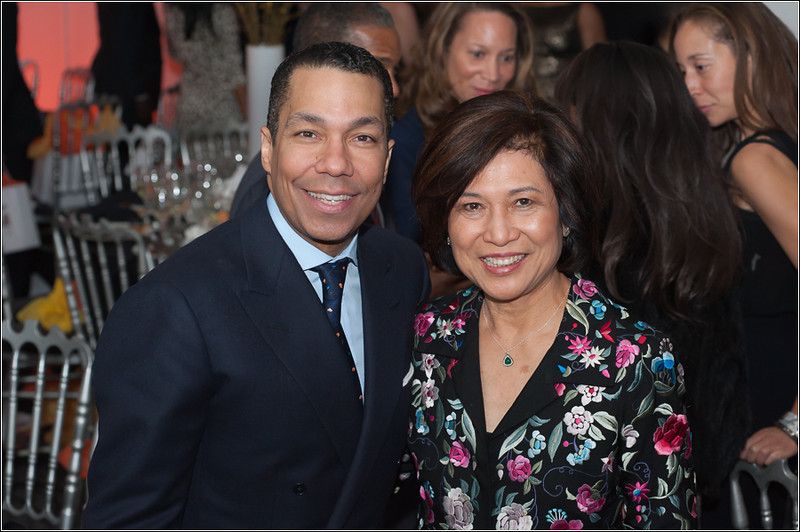 Honorary Gala Chair Valentino D. Carlotti, Goldman Sachs & Co. and Loida Lewis, Reginald F. Lewis Foundation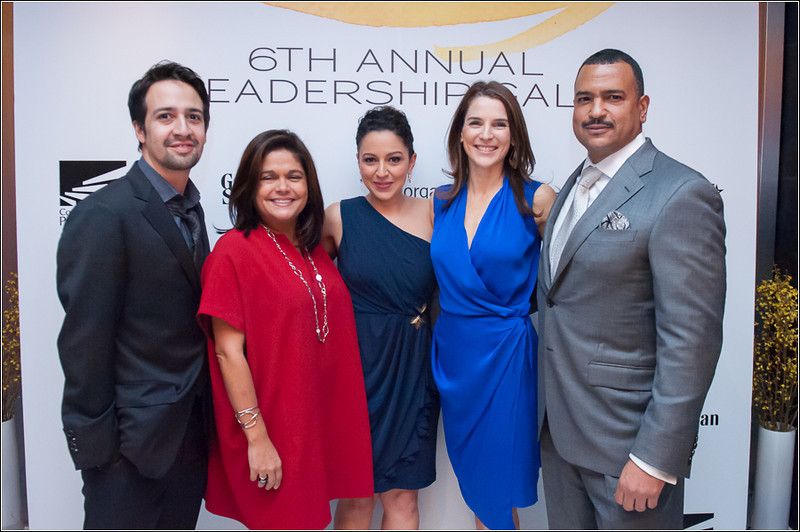 Lin-Manuel Miranda, honoree; Lisa Quiroz, Senior VP of Corporate Responsibility, Time Warner; Carmen Wong Ulrich, television host; Chloe Drew, Executive Director, CUP; and James E. Francis, CUP board member and gala co-chair
Among the guests were television star Chef Roblé Ali from Bravo's hit "Chef Roblé and Co.," television host Carmen Wong Ulrich, Misty Copeland, the first African-American female soloist for the world-renowned American Ballet Theatre, Terry Lundgren, the President and Chairman of the Board of Macy's Inc., and Arva Rice, President and CEO of the New York Urban League who tweeted Vernon Jordan's remarks as he presented the award to Kathy and Kenneth Chenault:
At #NYCUP event - Vernon Jordan said his proudest day in corp career was when Ken became CEO of Am Express.Now THAT is mentorship!
— Arva Rice (@arvarice) April 3, 2013
The Council of Urban Professionals connects, empowers and mobilizes the next generation of diverse business and civic leaders. Through a series of forums, leadership development programs, and peer networks, CUP empowers aspiring diverse professionals to develop connections, opportunities, and expertise that best position them for top leadership positions, resulting in transformative impact on our communities. Learn more at
nycup.org
.