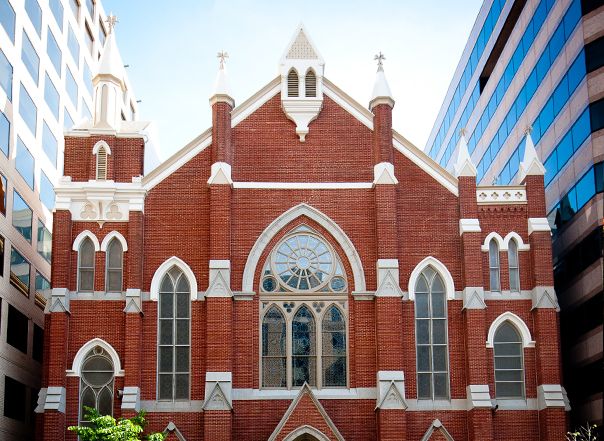 American Express and the National Trust for Historic Preservation to Award $1 Million in Grants to Washington, DC Metro Area Historic Places
Community Will Help Determine Which Projects Receive Funding
We're excited to announce that BlackGivesBack.com is an official blog ambassador for Partners in Preservation, a community-based initiative by American Express and the National Trust for Historic Preservation to raise awareness of the importance of historic places.
Twenty-four historic sites in Washington DC have been chosen to compete for $1 million in grant funding, including the National Cathedral, the GALA Hispanic Theatre and Dumbarton Oaks Park (view the full list
here
.) Each place has a different need in mind -- basic maintenance, renovation, site expansion, you name it.
As our site highlights philanthropy in the African American community and is based in Washington, DC, we will be focusing on three sites in the nation's capital:
The Carter G. Woodson Home
- Dr. Carter G. Woodson was a scholar, author, publisher and is known as the "Father of Black History." The Woodson Home is a three-story Victorian rowhouse that was the original headquarters of the Association for the Study of African American Life and History (ASALH). Currently closed to the public, this property will be a museum honoring Dr. Woodson's life work and that of the ASALH.
LAMB @ Military Road School
- The Military Road School was constructed on the site of one of the city's first public schools built for freedmen, serving for many years as the only school available to African American students in the upper Northwest neighborhood of DC. This year marks the building's 101st anniversary. Breathing life back into this historical building provides an opportunity that preserves the past while building the future.
Metropolitan AME Church
(pictured above) - The Church's stained glass windows, built by both enslaved and freedmen, record the growth of the AME denomination – the first independent Black religious body in the US – from 1816 to 1896. This pulpit has been symbolic of the sustained strength of a people and their belief in the equality of all people. The land-site is the oldest continuously Black-owned parcel of land in the District of Columbia.
Beginning today through May 10, Partners in Preservation invites BlackGivesBack readers to visit
www.PartnersinPreservation.com
to help one of these historic places earn points by voting online and via mobile, sharing with friends via Twitter, checking in on Foursquare and capturing images using Instagram. The site that receives the most points will get their entire project funded.
"Great cities are a reflection of their neighborhoods and landmarks," said Kenneth I. Chenault, chairman and chief executive officer of American Express. "The places where people work, worship and reflect often define those neighborhoods, and our work with Partners in Preservation has taught us that maintaining local historic places for future generations is one of the best ways to make great cities even greater."
Get Involved! Here's how:
Learn more about the sites and vote online DAILY at

partnersinpreservation.com

Check-In to the Sites on Foursquare, Post on Facebook, Tweet and Instagram using #PreserveDMV to earn more points
Come out to Farragut Square this Friday for Free Preservation Popsicles and to meet the sites
Visit the sites! Open House Weekend on May 4th and 5th will be a great time to really interact with some of the DC's best historic gems
Through this partnership, American Express and the National Trust for Historic Preservation seek to increase the public's awareness of the importance of historic preservation in the United States and to preserve America's historic and cultural places.
We hope you will join us to support our nation's African American historical landmarks in Washington, DC and in your community. For more information, visit
PartnersinPreservation.com
or
Facebook.com/PartnersinPreservation
, or follow on Twitter at
Twitter.com/PartnersinPres
.