"
We will not be satisfied until justice rolls down like waters and righteousness like a mighty stream
." — Dr. Martin Luther King, Jr.
By Valaida Fullwood, Contributor
Dr. Musimbi Kanyoro, President and CEO of the
Global Fund for Women
, is the featured BGB "Insider" this week. Based in San Francisco, the Global Fund for Women (GFW) is a public foundation that "advances the rights of women and girls worldwide by increasing the resources for and investing in women-led organizations and women's collective leadership for change."
An accomplished leader, frequent public speaker and insightful author, Dr. Kanyoro has spent three decades in the philanthropic realm and nonprofit sector, navigating borders, cultures and issues across the globe.
Read on to learn more about Dr. Kanyoro—her education, career path, visionary drive and strategic work at the Global Fund for Women.
Hometown
: San Francisco
Education
: Ph.D. in Linguistics, University of Texas in Austin; Doctor of Ministry, Feminist Theology, San Francisco Theological Seminary; Visiting Scholar of Hebrew and the Old Testament, Harvard University
Previous Positions
: Director for Population and Reproductive Health, David and Lucile Packard Foundation; CEO of the World YWCA in Geneva, Switzerland, an organization that coordinates National YWCAs in 125 countries; Development Department, Lutheran World Federation
Civic Involvement
: Board Chair, International Service for Human Rights; Board Member, Isis International, CARE, Intra Health and CHANGE; Global Committee, Council on Foundations; Aspen Institute Leaders Council; ICPD High Level Taskforce for Reproductive Health
Tell us more about the work of the Global Fund for Women.
Global Fund for Women is a public foundation which seeds, strengthens, links and supports the capacity building of women's rights organizations in every part of the world. We invest time, expertise and money in local courageous women and women led organizations to advance the rights of women and girls worldwide. As a public Foundation, we are both philanthropists and part of the global women's movement. Global Fund for Women grants help to expand the choices available to women and ensure that their voices are heard at local, national and international levels.
Why were you drawn to this organization and its mission?
I was drawn to GFW because of its concerted focus on financial resources for women. This is an area where there is a big gap. There are many organizations doing advocacy and providing services, but very few actually work to get money in the hands of women. Global Fund trusts women and reaches women who would otherwise fall through the safety net. I am also drawn to the Global Fund because it is about women like me. Women who give to the Global Fund care for other women. Women who use Global Fund grants are bold, intentional and make a difference.
Where are some of the places that GFW's grantmaking is having the greatest impact?
Over the past 25 years, GFW has awarded more than $100 million in grants to more than 9,000 groups in 174 countries. These groups have worked tirelessly to catalyze focus on issues such as domestic violence. They have saved lives of women who are marginalized in workplace situations, brought education to girls and changed laws in favor of women. GFW grants have supported leadership of thousands of women and created strong women organizations that are active in every part of the world. GFW keeps the movement networked and thus benefiting from each other.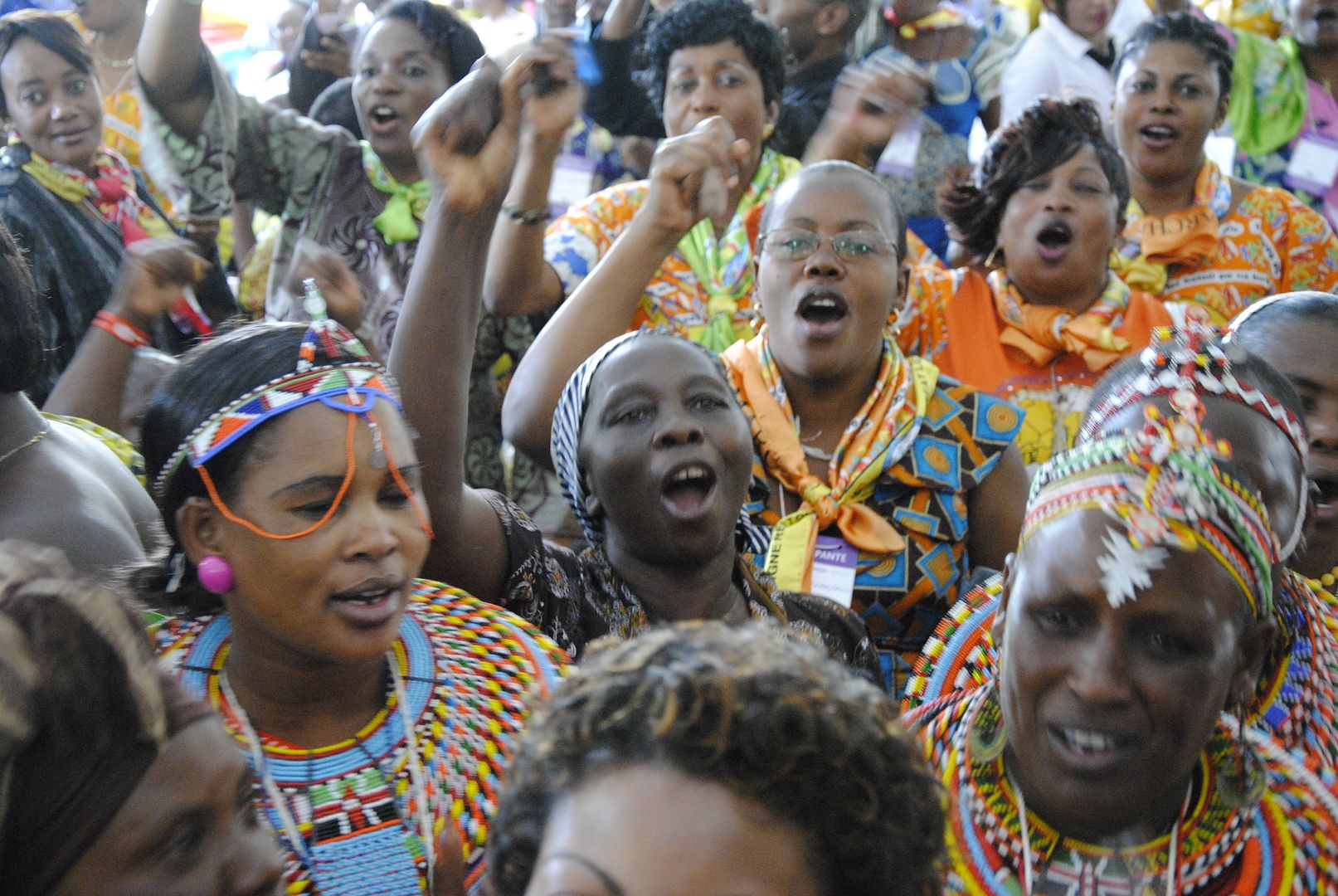 What insights about Global Philanthropy can you share to guide others' giving?
We know that even though Global Philanthropy is becoming gender sensitive, the belief that women are primarily victims and need to be helped is still dominant. We seek to change the face of philanthropy by lifting the voices and profiles of women leading change, women as donors and good managers of resources, time and talent.
How can readers of BlackGivesBack.com support your efforts at the Global Fund for Women?
We envision a just, compassionate and equitable world in which women and girls have voice, choice and resources to realize their potential. We seek support from people who affirm these rights. This year marks our 25th anniversary—25 years of leading the way for women's rights around the world. This is a great time to join the celebration and stand with the Global Fund, women and girls.
You can
make a gift
, follow and interact with us on
Twitter
and
Facebook
. Learn more about the issues, our grantees and the work on our
website
. Then, share your new knowledge with your friends and colleagues. Together we will change the world. Remember the words of Dr. Martin Luther King 50 years ago during the March on Washington: "No, no, we are not satisfied, and we will not be satisfied until justice rolls down like waters and righteousness like a mighty stream."
Story submitted by Valaida Fullwood
Described an "idea whisperer," Valaida brings unbridled imagination and a gift for harnessing wild ideas to her work as a writer and project strategist. She is a founding member of Charlotte's New Generation of African American Philanthropists and author of "Giving Back: A Tribute to Generations of African American Philanthropists." On Twitter, follow @ValaidaF and @BlkGivesBackCLT.