Step Up Committee Member and NCDT Board Member Ron Freeman, UPTOWN Magazine; Step Up Founder and NCDT Board Member Kobi Kennedy Brinson, Assistant General Counsel and SVP, Bank of America; Amanda Smith, NCDT, First Company; and NCDT Board Member Kellie Lofton, Wells Fargo
African American donors host annual fête to bring dancers of color to NC Dance Theatre
By Valaida Fullwood, Contributor
Charlotte, NC — The Patricia McBride and Jean-Pierre Bonnefoux Center for Dance, the new state-of-the-art home of
North Carolina Dance Theatre
(NCDT), was the site of the Third Annual Step Up Soirée.
More than 200 guests turned out for the April 12th event and helped raise over $35,000 for the Dancers' Fund. The fund provides financial assistance to young dancers of color and promotes recruitment and retention of diverse talent for the dance company and its school. A new and extraordinary NCDT collaboration with the world-class dance school at
Dance Theatre of Harlem
was announced at the fundraiser.
A VIP cocktail reception and special performance by the School of Dance preceded the soirée. Among the dazzling young dancers, Jared Sutton, an exceptional 12-year-old dancer and recipient of Step Up scholarships in 2012 and 2013, shone bright. The pre-soirée culminated with a spectacular performance by NC Dance Theatre 2 (NCDT2), young professional artists affiliated with the second company. Wowing the audience were standouts Amanda Smith, one of the newest ballerinas to join the first company, and Haitian dancer Stanford Placide.
Amanda Smith, one of the newest professional dancers to join the first company of NC Dance Theatre.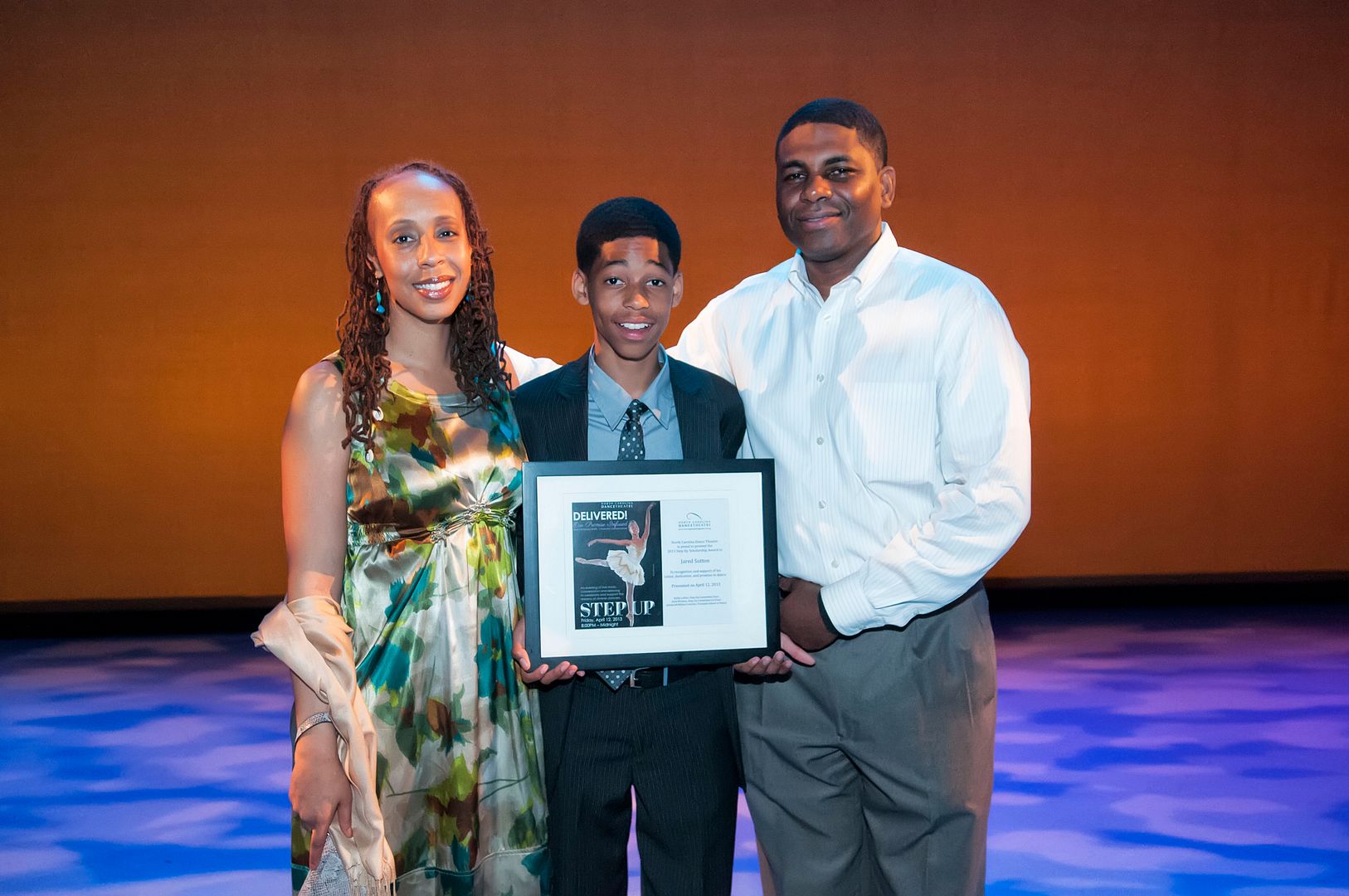 Jared Sutton, 2012 and 2013 Step Up scholarship recipient and his parents, Denise and Pierre Sutton
Addul Manzano, NCDT first company professional dancer, and Kobi Kennedy Brinson, board member who conceived of and continues to nurture Step Up.
Kobi Kennedy Brinson, Step Up founder and committee vice chair, expressed delight in the event's increasing success in raising funds to attract and assist young dancers of color. "We are absolutely overjoyed about Amanda being promoted to the first company. She will be the Dance Theatre's first African American ballerina since 2007. Pete Walker and Jordan Leeper also are among the dancers of color who have become a part of the company in recent years," noted Brinson, who serves on the organization's board of directors.
The newly forged, three-year partnership with Dance Theatre of Harlem (DTH) was finessed by Jean-Pierre Bonnefoux, NCDT president and artistic director, and Virginia Johnson, DTH artistic director. Each year two outstanding students graduating DTH will join NCDT2. Thrilled with the news, Step Up committee members will underwrite the collaboration with funds raised by the soirée in 2014.
"I'm very excited about Dance Theatre's collaboration with the Dance Theatre of Harlem," stated Committee Chair Kellie Lofton. "This will assist our efforts to bring and retain an increasing number of talented dancers of diverse backgrounds to Charlotte."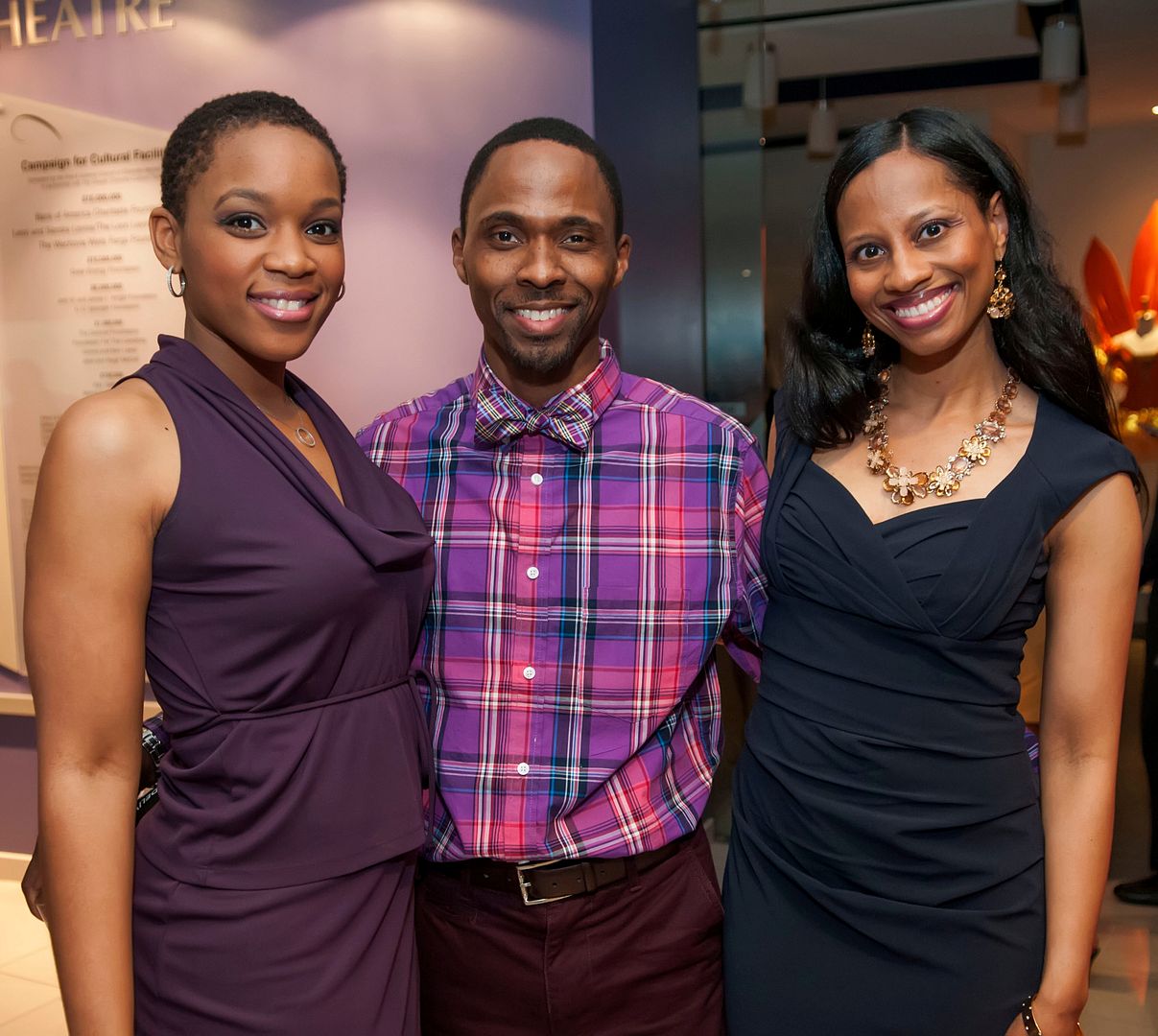 Event guests Candice and Jermaine Johnson of No Grease, Inc. with Step Up Committee Chair Kellie Lofton
Throughout the evening, guests took pleasure in a Moscato bar sponsored by UPTOWN Magazine, food by Stone Table and Latin jazz by Los Leones. Fashion Fair and Carol's Daughter refreshed looks with makeovers. And an after-party in the Center's upstairs studio provided guests a city view and their own curtain-call performances, grooving to the beats of DJ Shogun.
Wells Fargo and Winston & Strawn, LLP were leading corporate sponsors and a host of other businesses, individuals and in-kind contributors helped make the event possible.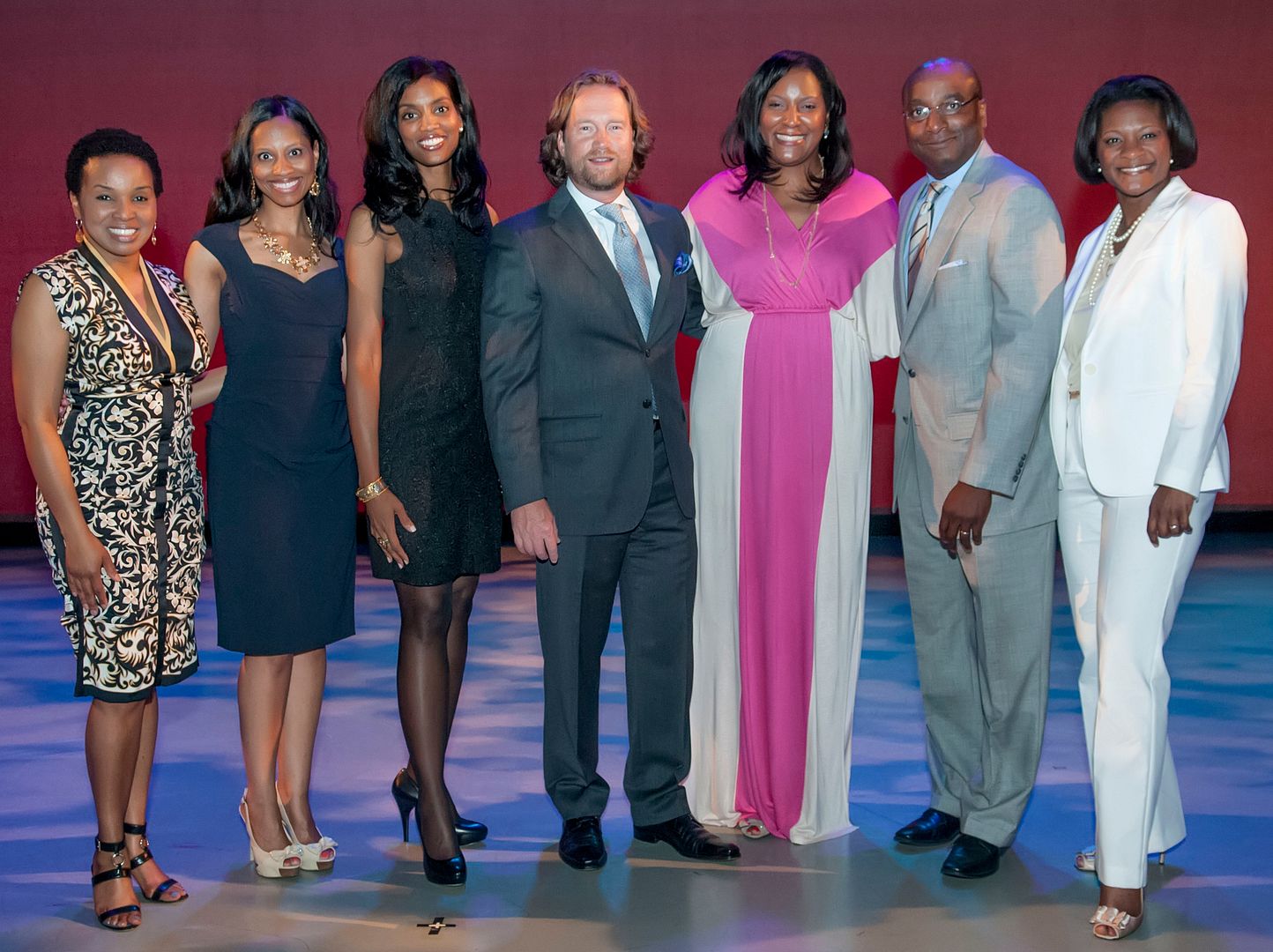 2013 Step Up Committee Members: Event Founder and Vice Chair Kobi Kennedy Brinson, Chair Kellie Lofton, Natasha Witherspoon of Doosan Portable Power, Ron Freeman of UPTOWN Magazine, Natalie Frazier Allen of The Arts Empowerment Project, Marcus Kimbrough, NCDT Board Member, Valassis Communications and Nikki Fleming of Vintage Wealth Management Group
About North Carolina Dance Theatre
Founded in 1970, NCDT is the oldest professional ballet company in the state. Today, the organization enjoys a national reputation for excellence in programming, education and outreach, and dance training. Its mission is to provide artistically excellent programming to diverse audiences in its home city of Charlotte, the Southeast region, and to the varied communities it serves while on tour across the nation.
NCDT REACH!
is a nationally recognized outreach program that provides dance training for children ages 7 to 10 with natural talent yet financial barriers.
ncdance.org
Story submitted by Valaida Fullwood
Described an "idea whisperer," Valaida brings unbridled imagination and a gift for harnessing wild ideas to her work as a writer and project strategist. She is a founding member of Charlotte's New Generation of African American Philanthropists and author of "Giving Back: A Tribute to Generations of African American Philanthropists." On Twitter, follow
@ValaidaF
and
@BlkGivesBackCLT
.
Photo credit: Jon Strayhorn