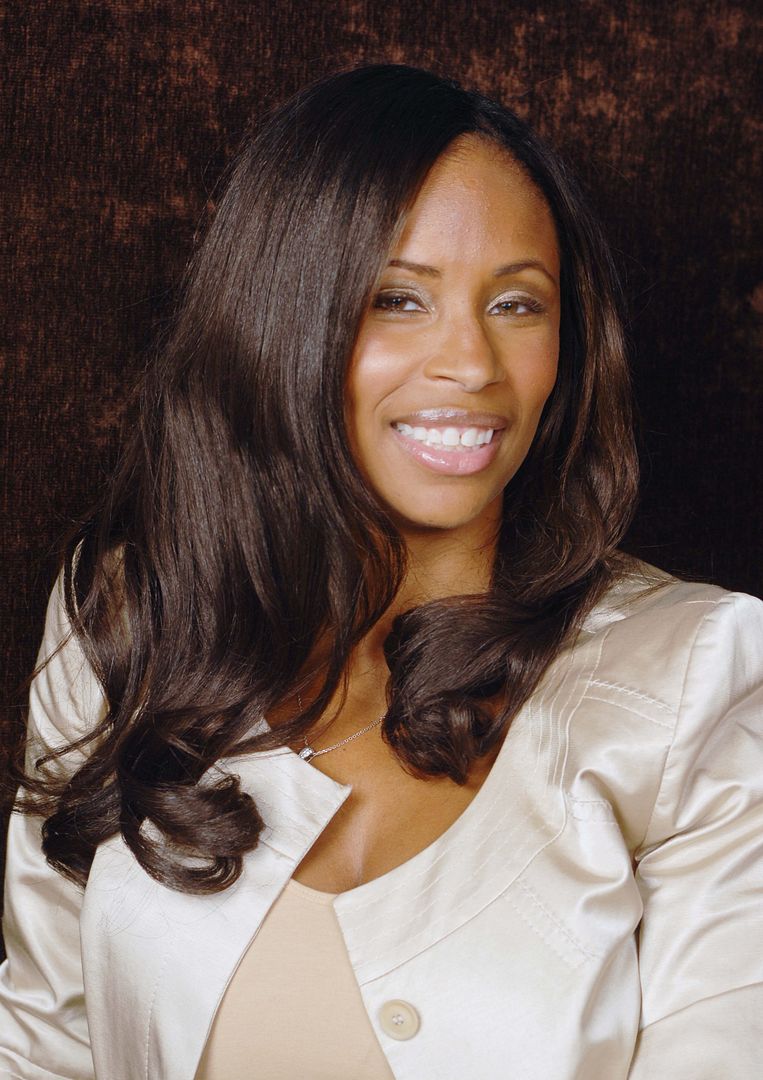 Sharene and Guy Wood are fashion staples in the Harlem community. Over the past twenty years, the couple has operated 5001 FLAVORS, a successful fashion company encompassing custom-made design, fashion styling and personal shopping service.
5001 FLAVORS
has created custom-made ensembles for Alicia Keys, Jennifer Lopez, Jamie Foxx, Lebron James, Kim Kardashian, and many more. Their latest endeavor is the
"
retail expression of 5001 FLAVORS
"
known as
Harlem Haberdashery
, a bespoke men's and women's boutique. The stylish specialty shop located in the heart of central Harlem carries limited collections of accessories and apparel.
Sharene Wood, CEO and President of 5001 FLAVORS and co-owner of Harlem Haberdashery, shared with us her philanthropic projects that includes membership in a local women's giving circle, Black Women for Black Girls.
In addition to being a business owner, you are active in giving back to the community in many ways. What organizations do you support and why?
I decided a few years ago to focus my philanthropy on a very focused group. As a mother, I knew I wanted to support an organization that empowered children, and since I'm in the fashion industry, it was also very important to support organizations that connected philanthropy and fashion.
I support
Black Women for Black Girls
, a charity giving circle of professional black women that seeks to
amass knowledge
and financial resources that will support organizations committed to the empowerment of black girls in New York City. BWFBG is a phenomenal group of wonderful women who have come together to honor the black girls they were by helping other black girls grow and mature into tomorrow's leaders. We are committed to implementing great initiatives and mentorship programs that help to educate and encourage NYC black girls...I am a mother and am honoring my daughter and mother as I serve helping other girls. Black Women for Black Girls calls upon black women to be leaders who will support their younger sisters as they try to attain life success in a difficult urban environment. I received so much love and support growing up; I am just trying to pay it forward.
Thank you Sharene for sharing your philanthropy with us. For ways you can help, see Sharene's upcoming community activities below:
Saturday, May 4, 7am - 1pm: Greener Lenox
Kicking off the 2013 Spring/Summer season, "The LEAGUE" in conjunction with Harlem Haberdashery, The Mount Morris Park Community Improvement Association (MMPCIA) and Azekiwe Providence & Warrior Sports will host "Greener Lenox" to maintain the trees and median flower planter-boxes by watering, weeding, removing trash & dead shrubbery, mulching, planting flowers and bulbs in tree beds, creating tree bed signs and building protective tree guards on a consistent basis. Committed volunteers (as of date) include Bank of America, Harlem Shake and more.
Volunteers are welcome to participate by calling (646) 707-0070.
April 15 - May 9, various times: Elegant for Prom
Harlem Haberdashery hosts "Elegant for Prom" to encourage fashion/wardrobe stylists, fashion editors, market editors and all-around male and female fashionistas to donate their on trend new, gently used and clean prom and/or graduation worthy accessories and clothing for male and females including:
Accessories (scarves, brooches, sunglasses, evening handbags, etc.)
Shoes (wingtips, heels that are 2 inch and beyond, flats, etc.)
Cocktail dresses
Event gowns
Tuxedos
Spring suits
The donated items will be used to dress and style local young men and women to have a memorable prom or graduation selected by Not Another Child and the Food Bank of New York organizations.
Donations will be accepted at:
Harlem Haberdashery
245 Lenox Avenue (bet. 122 and 123rd Street)
New York, NY 10027
646-707-0070
Attn: Louis Johnson, Jr.
Donations may delivered now - Thursday, May 9th each day between 12-7pm
Students will select their "looks" on Friday, May 10th from 12 - 7pm and Saturday, May 11th from 11 am - 4pm at Harlem Haberdashery with a spring celebration for the lucky students.