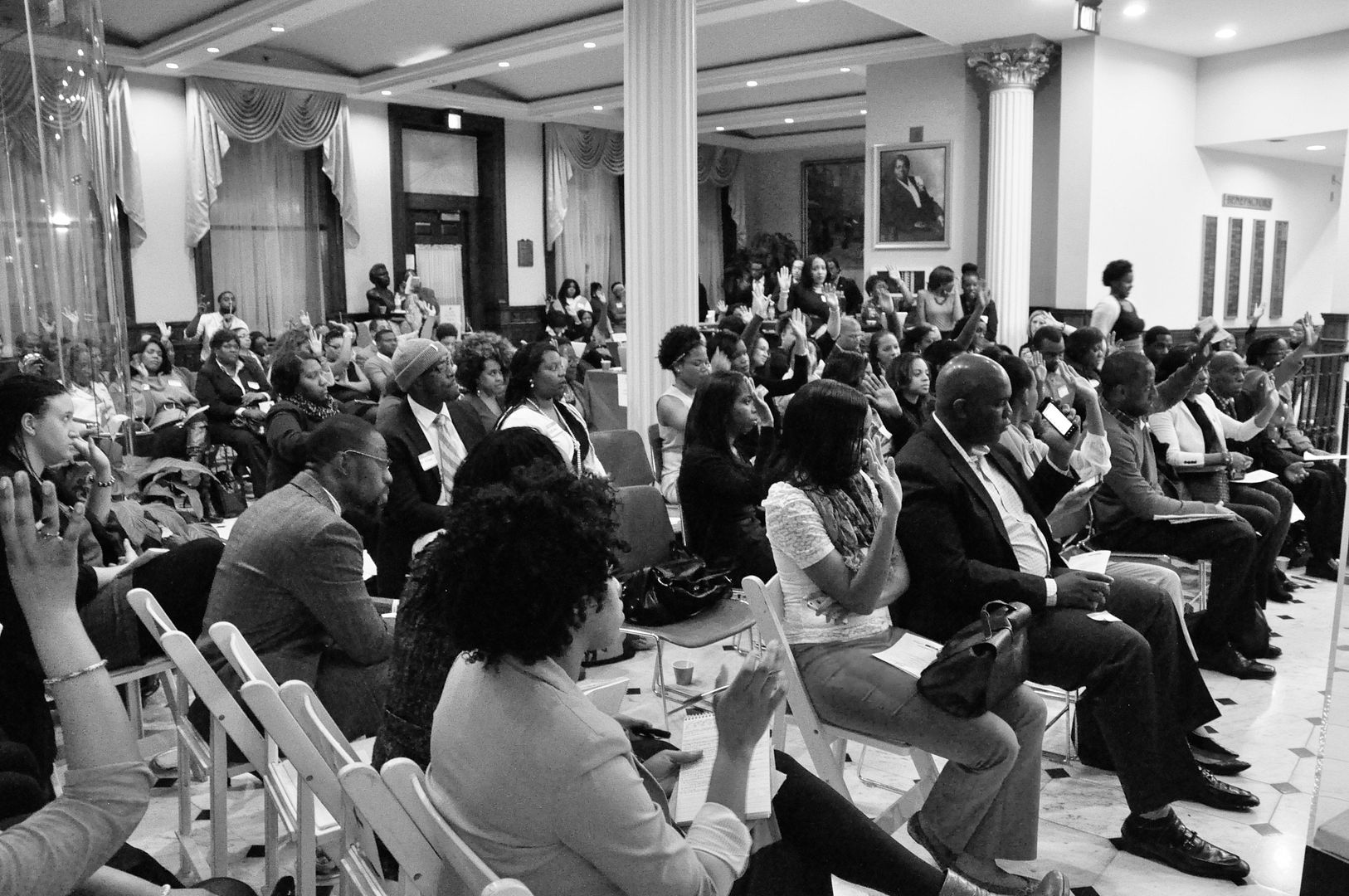 On June 14 - 15 in New York City, Friends of Ebonie will host the first Summit to strengthen giving efforts for young, black professionals
New York, NY - Leading social impact organization for young black philanthropy, Friends of Ebonie is back at it again. After taking the philanthropy sector by storm earlier this year by shining a light on black millennials and giving, Friends of Ebonie is pushing the envelope by introducing the first ever summit for African American millennials on giving and civic leadership hosted in partnership with Head & Heart Philanthropy entitled,
Changing the Face of Philanthropy Summit

.
On Friday, June 14 and Saturday, June 15 in New York City, at MTV and New York University respectively, dozens of black millennials will come together for the only two-day intensive of its kind to strengthen giving behaviors, and develop strategic action plans for civic leadership and involvement. Through targeted
workshops
on topics that include budgeting & wealth management, network building and board leadership, attendees will leave with measurable tools to effectively engage and impact their communities.
Summit
workshop facilitators
include executives, sector leaders and leading millennials from organizations that include Emerging Practitioners in Philanthropy, Association of Black Foundation Executives, Young Nonprofits Professional Network, The United Way of New York City, Teach for America, and the Alvin Ailey American Dance Theater. Attendees will also have the opportunity to engage with nonprofits seeking diverse donors, volunteers and board members during the
Non-Profit Fair
a signature element of Friends of Ebonie programming.
As an added bonus, the Summit will feature a themed keynote series: Black Men Leading. In an effort to debunk perceptions about the leadership of black men in America, the Summit will present intimate discussions featuring
keynote speakers
from dramatically different walks of life, but all equally invested in giving and civic leadership: Michael D. Armstrong, Senior Vice President and General Manager of BET International and Paramount Channel, part of Viacom International Media Networks (VIMN); Roderick A. Hardamon, North America Head for Citi Alternative Investment Services & Author and Tony Lewis, Jr., an advocate for children with incarcerated parents, and the founder of DC-based nonprofit Sons of Life.
Friday evening Summit attendees and invited guests will enjoy a chic reception and after-party taking place at the historic Schomburg Center for Research in Black Culture hosted in partnership with Black Gives Back. Music will be provided by DJ Commish.
The Summit represents a movement within vocational frames of philanthropy in which pioneering sponsors, Indiana University Lilly Family School of Philanthropy, The Fund Raising School at Indiana University Lilly Family School of Philanthropy, and the Lake Institute on Faith & Giving at Indiana University, are at the forefront. The IU Lilly Family School of Philanthropy is the nation's first school dedicated solely to education and research about philanthropy, anticipating and meeting philanthropy's needs academically and professionally. It prepares students, philanthropy professionals, donors, and volunteers to be thoughtful innovators and leaders who create positive and lasting change. On the anticipated impact IU's support of the Summit will have, Aimee Laramore, Associate Director, Lake Institute on Faith & Giving says, "The future is bright. We will want to track impact, and examine the ways that we can partner about sustainability in the sector." She continues, "This is beyond my wildest dreams as our environment doesn't take these decisions lightly. I think this is a reflection of [Friends of Ebonie's] timely focus on a particular audience that matters." Other generous sponsorship support and partnership is provided by the Community Investment Network, MTV Voices and BlackGivesBack.com and The Schomburg Center for Research in Black Culture.
The Changing the Face of Philanthropy Summit will change the way black millennials approach giving and leadership within their communities. "When I imagined this Summit, I saw a chance for black millennials to develop their community leadership the same way we develop our professional skills. It will be life changing," says Ebonie Johnson Cooper, founder of Friends of Ebonie.
Summit Website
:
changingthefacesummit.com
|
Summit Registration
:
cfpsummit.eventbrite.com
About Friends of Ebonie
Friends of Ebonie is a for-profit social impact organization focused on social responsibility and philanthropy for African American millennials. It provides insight, programming, and resources for and about young black professionals and giving. Through its unique approach to engaging young black professionals, it helps to shape its audience into trailblazing leaders and build the bridge to sustainable engagement relationships for non-profit organizations. Friends of Ebonie and its mission have been featured The Washington Post & Huffington Post Impact, BlackGivesBack.com, and The Clique (UPTOWN Magazine). For more information about Friends of Ebonie, please visit:
http://friendsofebonie.com/about/
.
About Head & Heart Philanthropy
The mission of Head and Heart Philanthropy is to convene philanthropists, nonprofit practitioners and high net-worth individuals centered on the best practices in philanthropy, domestic/global funding opportunities and initiatives that are of importance to communities of color. For more information visit their website.
http://www.headandheartphilanthropy.com/