By Valaida Fullwood, Contributor
Our latest Insider column features an enlightening interview with Deborah Richardson, Executive Vice President of the
National Center for Civil and Human Rights
(NCCHR) that reveals how our experiences, knowledge and contributions over a lifetime can bring us full circle. Due to open in 2014, NCCHR is set to become a world class cultural institution dedicated to exploring stories of civil and human rights in dynamic indoor and outdoor spaces in Atlanta.
Read on to learn more about Deborah's role at NCCHR, how her past positions taught her about the power of philanthropy, and what visitors can expect at the new facility when it opens next year.
Hometown:
Atlanta, Georgia
Education:
Masters in Leadership from St. Mary's College of California; currently pursuing a PhD in Public Policy and Social Change at Union Institute & University
Previous Positions:
Chief Program Officer, Women's Funding Network; CEO, The Atlanta Women's Foundation; Founding Executive Director, Juvenile Justice Fund; Managing Director, National Black Arts Festival; Director, Phyllis Wheatley YWCA
Philanthropic Involvement:
12 years in women's and girls' philanthropy, co-convener of the Black Women's Donor Action Group, Member,
Women's Solidarity Society of the National Center for Civil and Human Rights
Please tell us about your work at the National Center for Civil and Human Rights.
I oversee the fundraising and programming for the Center. On the fundraising side, we are completing our $70 million capital campaign for Phase I for the Center, the remaining $5 million of our $10 million endowment goal, and raising $3 million for programming. On the programming side we are creating partnerships for community-based programming and Center initiatives such as the Women's and Girls Collaborative, the annual celebration of the Universal Declaration for Human Rights and a public program each August on Martha's Vineyard. This year's program, themed
Artivism
, is August 19th at Farm Neck Golf Club featuring Phil and Nina Freelon, and their son, Pierce Freelon.
What do you find most gratifying about working at the Center? And why?
Working in a startup organization is a mixture of perseverance and rapture. One may bring one's full creativity in creating something new and unique. Every milestone achieved is tremendous and one learns to take the word "no" and keep going until you get to "yes." It is also a laboratory to observe good leadership. Former Atlanta mayor, Shirley Franklin, has led the effort of the Center. It took seven years to bring it forward to actually building the facility. Along the way, she and our CEO Doug Shipman brought the vision to reality.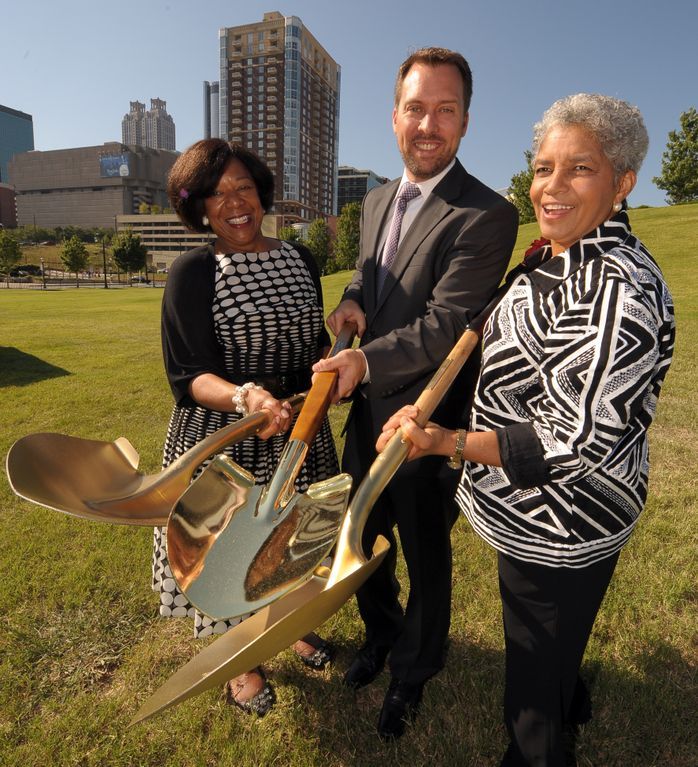 Deborah Richardson, Doug Shipman, CEO of the National Center for Civil and Human Rights; and Shirley Franklin, 58th Mayor of Atlanta
How did your past positions and life experiences prepare you for this role?
This position is full circle for me. As a native Atlantan, I grew up during the height of the Civil Rights Movement. I lived on the same street as Daddy and Mrs. King. Donald Hollowell, the NAACP attorney who argued the case that resulted in the integration of the University of Georgia, was also a neighbor. This informed my commitment to social justice and my 40 years in the non-profit sector.
My past positions taught me the power of philanthropy. My first professional job was Branch Director of the Phyllis Wheatley YWCA, the historical African American YWCA in Atlanta. It was built with the money raised among the women and men in this community. I found the ledgers from their original fundraising campaign in the 1940's. They went door to door collecting payments on the pledges for the facility—50 cents a week, $1.25 per month, etc.
Collectively, the black community raised $145,000. It was an indelible lesson for me on the democratization of philanthropy—anyone can be a philanthropist.
Twenty years later, I stumbled upon the women's funding movement when a community-based organization I was heading applied for a grant from the Atlanta Women's Foundation (AWF). We didn't receive the grant, but my curiosity led to my engagement with AWF as a volunteer, board member then moving from Vice President of Programs to its first African-American CEO. The lesson was funding by us to address issues of concern to us. Women's funds fueled the significant social change of the women's movement. From creation of battered women's shelters to the public policies that are now in place around violence against women is just one example. Most recently my advocacy addressing child sex trafficking was first acknowledged and funded by women's funds.
My role at the Women's Funding Network was to connect with and provide capacity building support to the 166 women funds on six continents. I saw the power of the local to global connection. How issues affecting women and girls were the same and those who are most impacted have the best solutions.
Returning to Atlanta to work on this endeavor is a capstone, once-in-a-lifetime, legacy opportunity. My granddaughter will bring her granddaughter to this institution.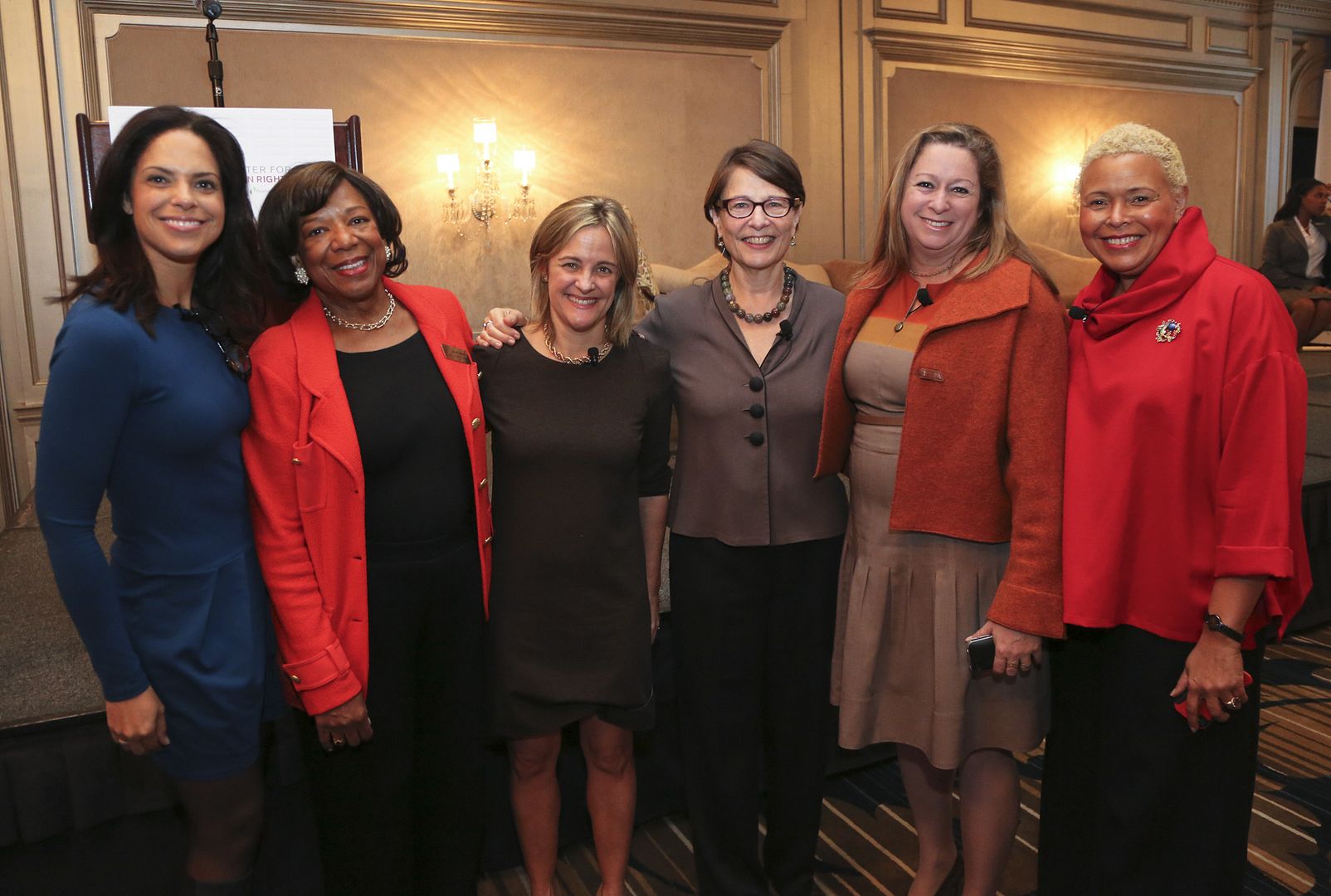 Soledad O'Brien, CNN; Deborah Richardson; Dyllan McGee, Kunhardt McGee Productions; Geneva Overholser, USC Annenberg School for Communication; Abigail Disney, Daphne Foundation; Alexis Scott, Atlanta Daily World
What about today's human rights struggles around the world do you find particularly noteworthy?
The thousands of human rights issues can be resolved by: advancing economic security, providing access to education and health care, ending violence and discrimination, and maintaining environmental integrity. All of which are covered under the
Universal Declaration of Human Rights
.
We are in the midst of dismantling discrimination based on sexual preferences and the environmental movement is making great gains. My most pressing human rights issue is ending modern-day slavery. The fact that millions of persons across the world, including in the United States, are held in labor and sexual slavery is unconscionable. Laws don't end it. It takes the collective will of all of us declaring no more tolerance that will stop it. There are many ways that someone can become engaged. There are organizations in every state working toward this goal and federal leadership is aligned as well. President Obama's Executive Order Against Human Trafficking was a heroic position. We now need outrage—can we truly be apathetic knowing children are being ordered online and sold for sex by the hour?
The Center is now constructing a 42,000-square-foot facility in Atlanta, what will visitors experience and gain inside the new building?
NCCHR will attract approximately 400,000 visitors annually to Pemberton Place in downtown Atlanta. Visitors will learn about the legacy of the Civil Rights Movement and its tremendous impact on shaping many contemporary human rights movements around the world.
The Center will include three unique exhibitions:
The Civil Rights Movement

: presenting a narrative of the brave fight for African American equality in the modern American Civil Rights Movement, and its powerful impact on contemporary movements around the world; and
The Human Rights Movement: allowing visitors to make connections to the world of human rights through the individuals involved and issues of our contemporary world.
Although not officially open until May 2014, The Center currently hosts various educational and cultural conversations and events in the community with local and national partners. Our events cover topics such as gender-based issues like human trafficking, civil rights issues, food and hunger, America's public education system, and various other human rights topics.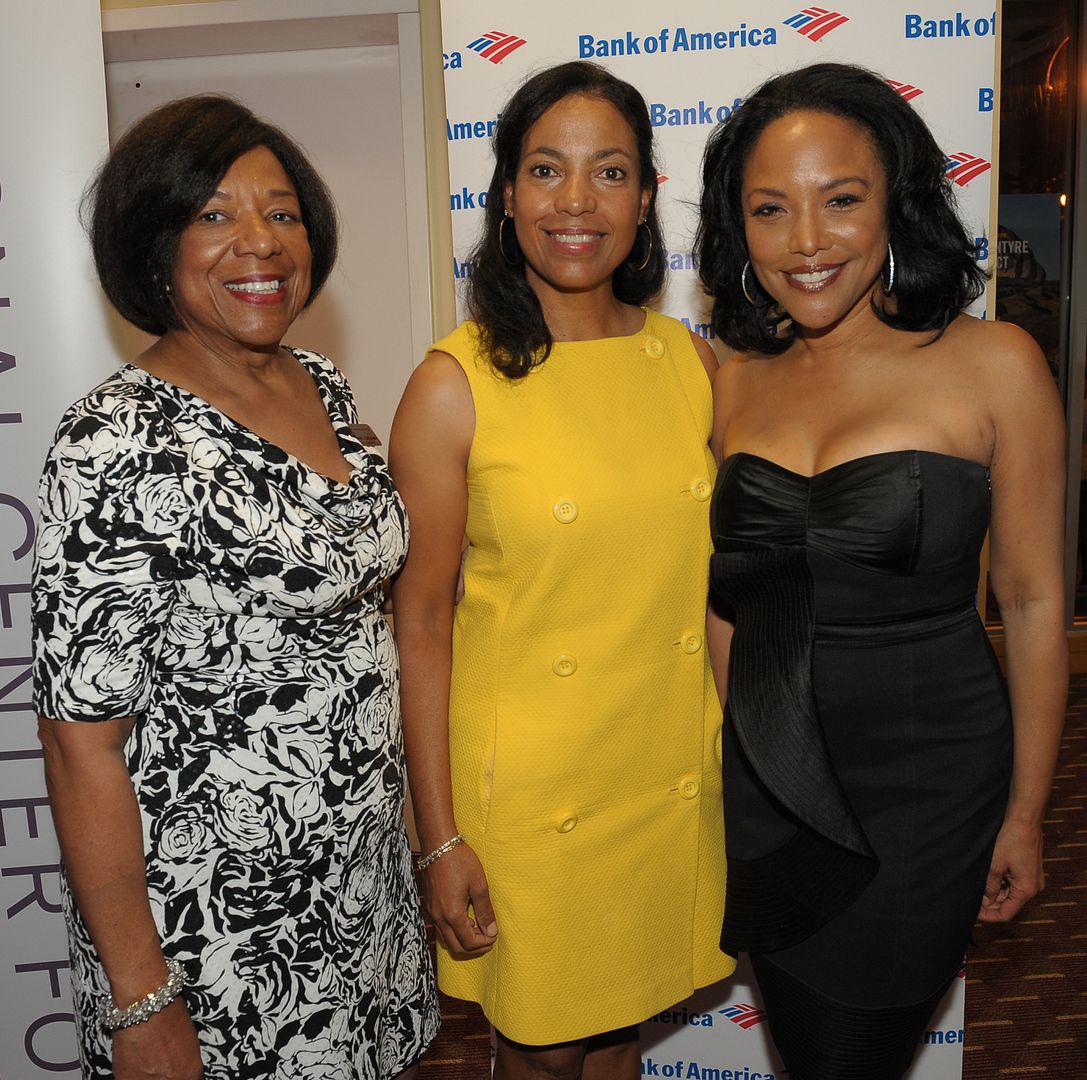 Deborah Richardson, Andrea Young, Andrew Young Foundation; Lynn Whitfield, actress
What insight from your cumulative knowledge of philanthropy would you like our readers to know and benefit from?
Dr. Martin Luther King, Jr. said: Philanthropy is commendable, but it must not cause the philanthropist to overlook the circumstances which make philanthropy necessary.
Philanthropy must move beyond charity to address the root causes.
The goal is to move beyond the alleviation of misery toward social change. Funding homeless shelters, for example, is important, but we also need to invest in job creation and policies toward a living wage. The question is: How do I leverage my philanthropy to bring to fruition the beloved community?
Learn more at:
www.cchrpartnership.org
Story submitted by Valaida Fullwood
Described an "idea whisperer," Valaida brings unbridled imagination and a gift for harnessing wild ideas to her work as a writer and project strategist. She is a founding member of Charlotte's New Generation of African American Philanthropists and author of Giving Back: A Tribute to Generations of African American Philanthropists. On Twitter, follow
@ValaidaF
and
@BlkGivesBackCLT
.